Published 04-20-21
Submitted by WSP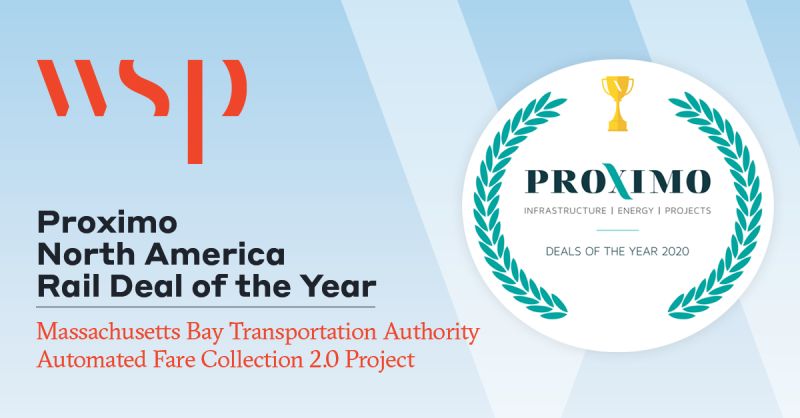 Proximo Infra's Deals of the Year Americas Awards has honored the Massachusetts Bay Transportation Authority (MBTA) Automated Fare Collection System Reset and Refinancing project with the North American Rail Deal of the Year 2020. Congratulations project team!
WSP is providing technical advisory services to partners Cubic Transportation Systems and John Laing in support of MBTA's new automated fare collection system (AFC 2.0). WSP is responsible for reviewing and monitoring key technical risks, in addition to tracking the baseline schedule to confirm progress toward key project milestones.

WSP
WSP
WSP is among the world's largest environmental, engineering, advisory and sustainability consulting firms, with more than 55,000 professionals worldwide. We design lasting solutions in the buildings, transportation, energy, water and environment markets, and develop equitable, ESG-centered strategies that help organizations and communities adapt to changing conditions and become more resilient. Reckon with the past. Innovate for the future. Learn more at wsp.com.
More from WSP