Published 04-16-21
Submitted by Henkel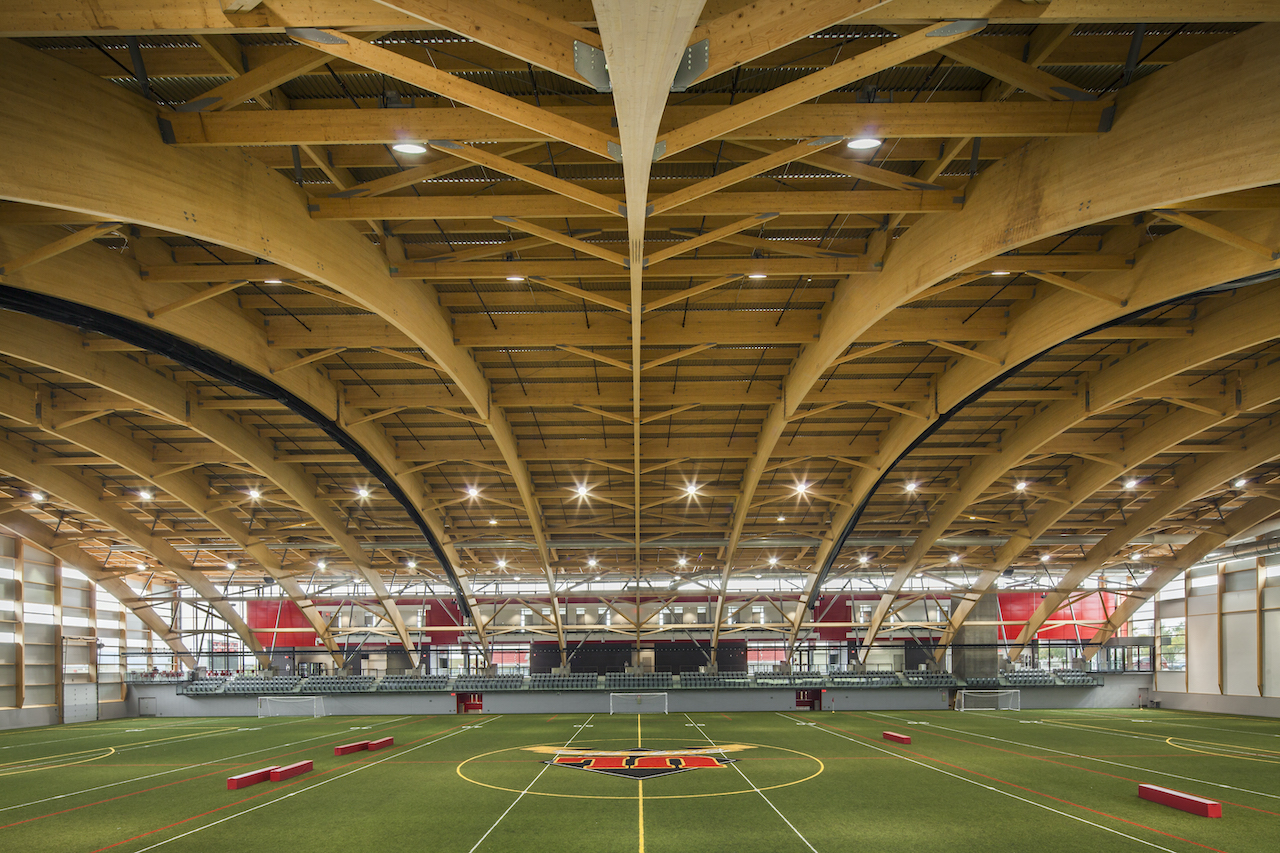 Are we selling adhesives, or are we changing the world?
At Henkel, we are all ambassadors of sustainability. Every day, we model our commitment to a greener, more sustainable future. Of course, we are selling adhesives -- and within the mass timber industry, we are selling adhesives that are not only instrumental in building construction, but are also changing the way we live, work and care for the planet.
What is mass timber, and how is it better for the environment than other building materials?
Mass timber is a structural load-bearing element, made from solid lumber glued to form columns, beams and large format panels. Unlike traditional materials, such as concrete or steel, mass timber is renewable – when you harvest a tree, you can plant another tree. Mass timber is earthquake-resistant; it's difficult to burn, and it sequesters carbon dioxide. Mass timber can be used to construct virtually anything, including high rises, multi-family homes, office buildings, factories and warehouses. It's lighter than concrete or steel, so less carbon is emitted in transit. There's an emotional benefit, too: According to industry studies1, people feel calmer and more productive in wooden buildings than they do in concrete or steel structures.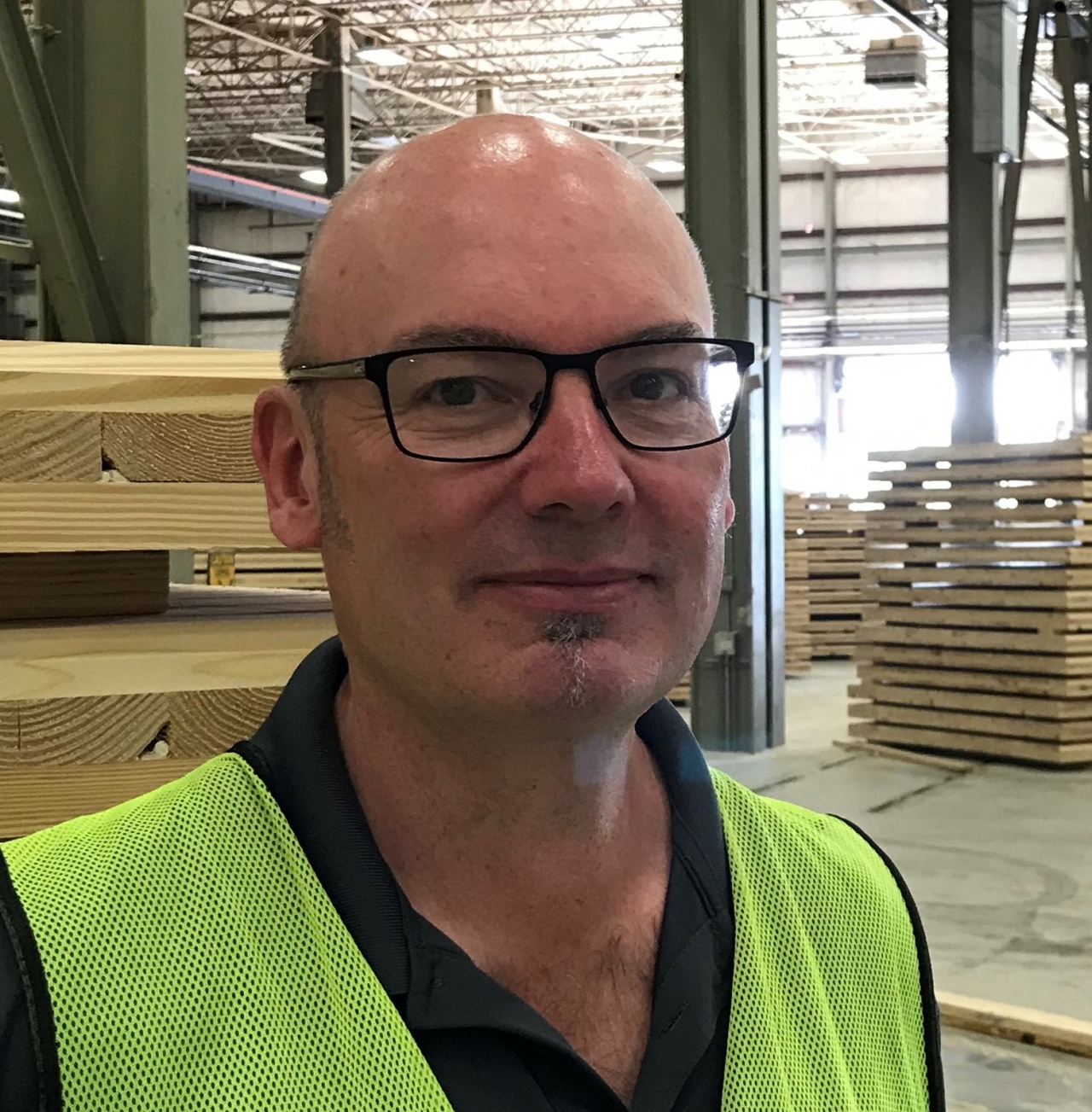 Conversely, concrete and steel are mined from the ground and never replaced. They require intensive energy to produce. Half of the cement used to make concrete in North America comes from offshore, and most of the steel does, too, creating additional transportation emissions.
How does Henkel contribute to mass timber's sustainability?
Henkel supplies a significant percentage of the adhesives used by the mass timber industry in North America. LOCTITE® HB X Purbond is the only single-component adhesive approved by the American National Standards Institute (ANSI) in the USA and the Canadian Standards Association (CSA) in Canada for mass timber construction in North America. It contains no solvents, creates no liquid waste and releases no toxic emissions. It is 100% solids and delivers twice the mileage vs. traditional adhesives, so customers only need to purchase and ship half as much. It cures at room temperature, without requiring additional energy to adhere. LOCTITE® HB X Purbond foams during curing which is believed to help reduce air leakage in the finished elements. This can support heating and cooling efficiency for buildings.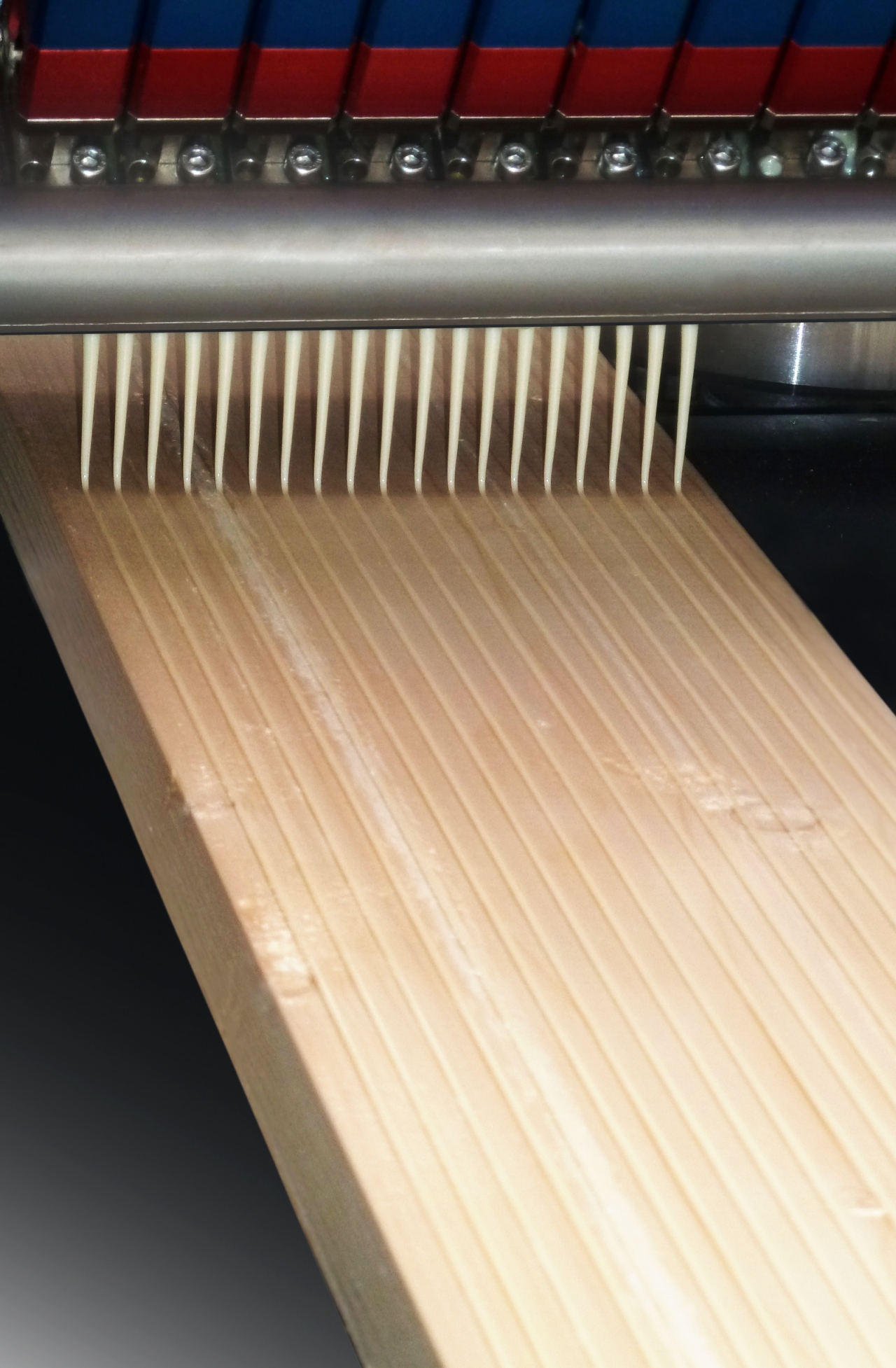 Where is mass timber construction being used right now?
Mass timber construction is already being used across North America! In 2017, the University of British Columbia in Vancouver, Canada, completed a 19-story student housing building using CLT (cross-laminated timber) and Henkel adhesives. In addition, leading companies like Walmart and Structurlam, a leading mass timber manufacturer in North America, have announced that they have teamed up to utilize mass timber construction to build Walmart's new headquarters campus in Arkansas.
I believe that projects such as this will help drive greater adoption of sustainable timber construction. A recent study, The Marshall Effect, concluded that if mass timber construction continues to grow as it has, the building industry can expect a negative carbon dioxide impact by 2034 – with mass timber projects offsetting concrete and steel.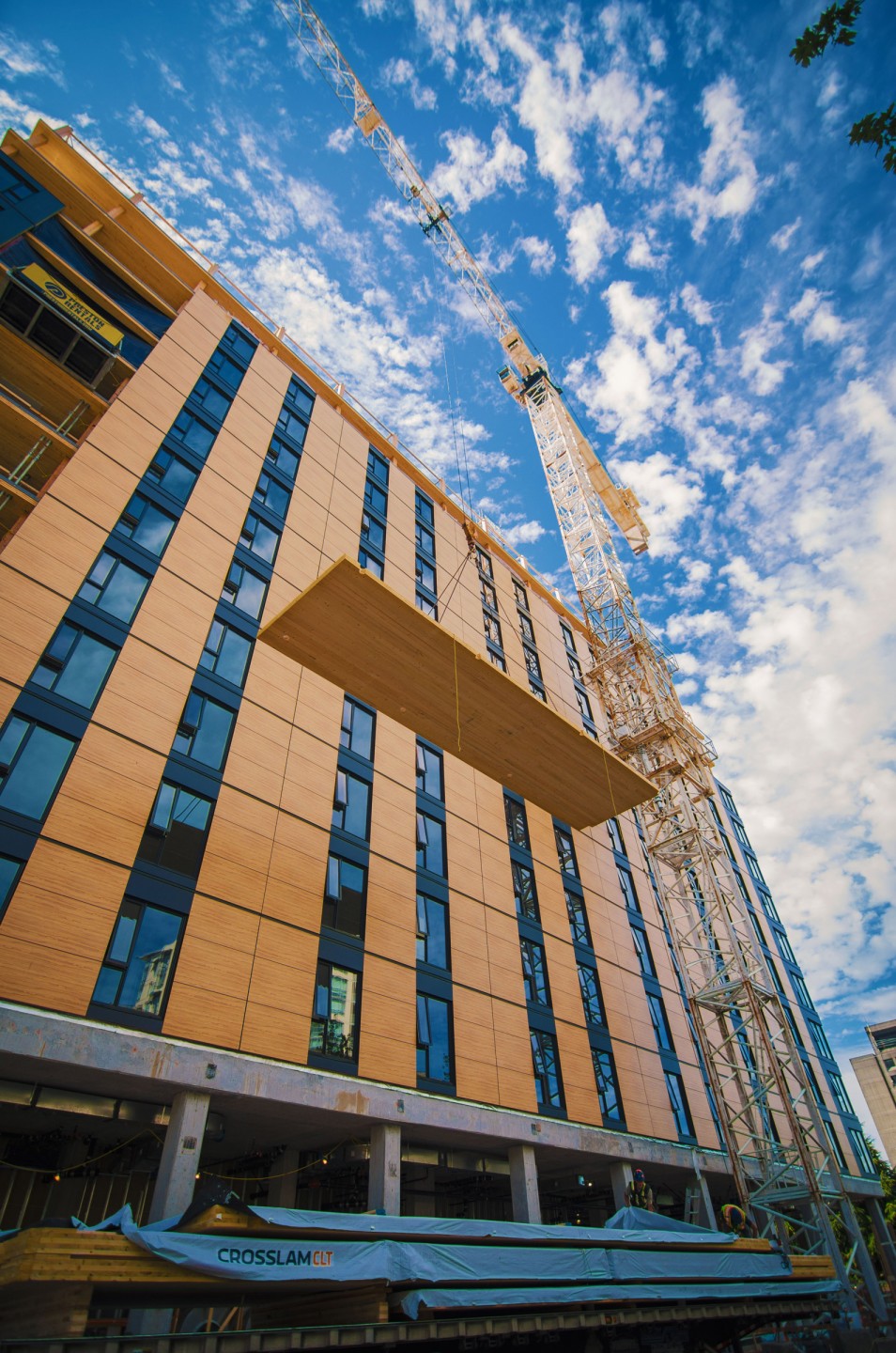 What does it mean to be ambassadors of sustainability?
Henkel is committed to supporting the construction industry's ecologically sustainable innovations. Every day, we're helping create net-zero carbon dioxide buildings. We're at the forefront of green construction that is better for the planet. We're creating adhesives that help change the world.
1 Wood, Well-being and Performance: The Human and Organizational Benefits of Wood buildings, Graham Lowe Ph.D. 2020
About the author
With a background in construction, design and engineering, Chris Whelan, Director of Business Development, Engineered Wood Adhesives, offers a unique perspective and depth of experience providing adhesive solutions to the engineered wood market in North America. A 25-year veteran with Henkel, Chris is an active member on industry committees with ASTM International (formerly American Society for Testing & Materials), American National Standards Institute and Canadian Standards Association.
Connect with Chris on LinkedIn!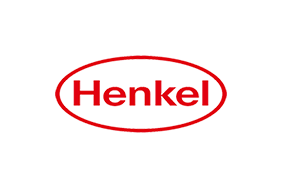 Henkel
Henkel
About Henkel in North America
In North America, Henkel operates across its three business units: Adhesive Technologies, Beauty Care, and Laundry & Home Care. Its portfolio of well-known consumer and industrial brands includes Schwarzkopf® hair care, Dial® soaps, Right Guard® antiperspirants, Persil®, Purex®, and all® laundry detergents, Snuggle® fabric softeners as well as Loctite®, Technomelt® and Bonderite® adhesives. With sales of around 6 billion US dollars (5 billion euros) in 2019, North America accounts for 26 percent of the company's global sales. Henkel employs approximately 9,000 people across the U.S., Canada and Puerto Rico. For more information, please visit www.henkel-northamerica.com, and on Twitter @Henkel_NA.
About Henkel
Henkel operates globally with a well-balanced and diversified portfolio. The company holds leading positions with its three business units in both industrial and consumer businesses thanks to strong brands, innovations and technologies. Henkel Adhesive Technologies is the global leader in the adhesives market – across all industry segments worldwide. In its Laundry & Home Care and Beauty Care businesses, Henkel holds leading positions in many markets and categories around the world. Founded in 1876, Henkel looks back on more than 140 years of success. In 2019, Henkel reported sales of more than 20 billion euros and adjusted operating profit of more than 3.2 billion euros. Henkel employs more than 52,000 people globally – a passionate and highly diverse team, united by a strong company culture, a common purpose to create sustainable value, and shared values. As a recognized leader in sustainability, Henkel holds top positions in many international indices and rankings. Henkel's preferred shares are listed in the German stock index DAX. For more information, please visit www.henkel.com.
More from Henkel