Published 04-21-21
Submitted by Cummins, Inc.
One of the world's first hydrogen-powered aircraft, using global power leader Cummins' fuel cell technology, was unveiled at the Stuttgart Airport late last year in Germany. Called the DLR-HY4, the four-seat airplane has successfully completed 30 2-hour test flights.
The HY4 is a major step towards more environmentally friendly aviation because hydrogen can be sustainably made and stored using fuel cells. It's the latest development in Cummins' commitment to creating a low-carbon future powered by the world's most abundant element.
The HY4 uses a Cummins fuel cell engine. The current model has a four-passenger capacity, but experts see the possibility of someday upscaling a hydrogen-powered aircraft to 1.5 megawatts, allowing for the transportation of up to 40 passengers for a distance of 2,000 kilometers.
Through the collaboration of world-leading science, industry and regulatory professionals, the project aims to identify the feasibility and interaction of redundant propulsion architecture with hydrogen fuel cells. The system features redundancy on hydrogen storage, the fuel cell system, energy distribution and electric motors.
Of course, great innovations like this don't happen without teamwork. Cummins partnered with numerous organizations on the H2FLY project, including Ulm University, DLR, H2FLY, Diehl Aerospace, Pipistrel, Politecnica di Milano, TU Delft and University of Maribor.
Emission-free aviation may seem far beyond the horizon to many, but the DLR-HY4 proves it is well within our reach. While it will take time and further innovation for hydrogen power to become widely available for aviation, the HY4's successful test flights show promise and opportunity for hydrogen power to scale in a major way.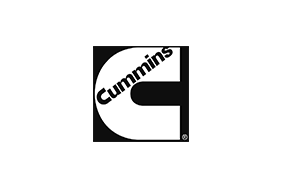 Cummins, Inc.
Cummins, Inc.
Cummins Inc., a global power leader, is a corporation of complementary business segments that design, manufacture, distribute and service a broad portfolio of power solutions. The company's products range from diesel, natural gas, electric and hybrid powertrains and powertrain-related components including filtration, aftertreatment, turbochargers, fuel systems, controls systems, air handling systems, automated transmissions, electric power generation systems, batteries, electrified power systems, hydrogen generation and fuel cell products. Headquartered in Columbus, Indiana (U.S.), since its founding in 1919, Cummins employs approximately 61,600 people committed to powering a more prosperous world through three global corporate responsibility priorities critical to healthy communities: education, environment and equality of opportunity.
More from Cummins, Inc.