Published 04-13-21
Submitted by America's Charities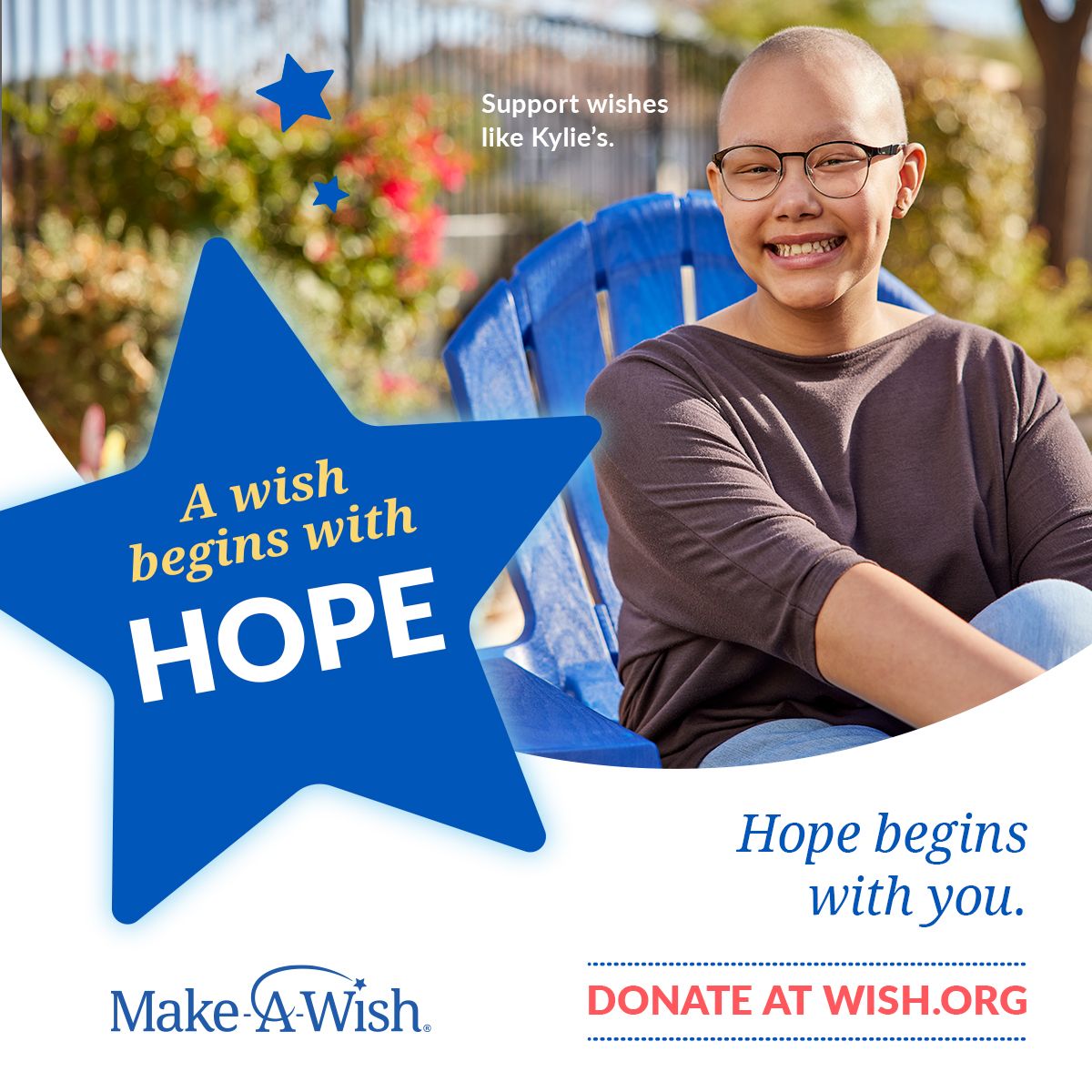 Every year, Make-A-Wish, the organization that grants life-changing wishes for children with critical illnesses, celebrates World Wish Day® on April 29, the anniversary of the wish that inspired the founding of Make-A-Wish in 1980. As the countdown to World Wish Day continues all throughout April, Make-A-Wish is launching a bold, fundraising-focused campaign titled, "Don't Wait for Hope. Create it."
The inspiration for "Don't Wait for Hope. Create it." stems from the fact that wish families have been some of the hardest hit by the pandemic. Feelings of fear and isolation have become commonplace for everyone, but they are often felt deepest by the most vulnerable members of the population, including children with critical illnesses. Now more than ever, wishes can bring hope, joy and a sense of normalcy back into the lives of wish kids and their families. "Don't Wait for Hope. Create it." empowers individuals and corporations to donate to make life-changing wishes possible for children who are waiting for their wishes to come true.
"With our new campaign, we are focused on conveying urgency and driving action because Make-A-Wish is uniquely qualified to deliver hope to children with critical illnesses and their families at a time when they need it most," said Richard K. Davis, president and CEO of Make-A-Wish America. "Through a wish come true, we are able to give wish kids a piece of their childhood back – and every child deserves a childhood."
Between now and World Wish Day, several Make-A-Wish national sponsors will showcase their support for the wish-granting organization, including Macy's, Avis, City Electric Supply, FabFitFun, Keebler, Marquis®, Topgolf and WWE.
Learn more and help at wish.org.
About Make-A-Wish
Make-A-Wish creates life-changing wishes for children with critical illnesses. Headquartered in Phoenix, Arizona, Make-A-Wish is the world's leading children's wish-granting organization, operating in every community in the United States and in nearly 50 countries worldwide. Together with generous donors, supporters, staff and more than 30,000 volunteers across the U.S., Make-A-Wish delivers hope and joy to children and their families when they need it most. Make-A-Wish aims to bring the power of wishing to every child with a critical illness because wish experiences can help improve emotional and physical health. Since 1980, Make-A-Wish has granted more than 500,000 wishes worldwide; more than 340,000 wishes in the U.S. and its territories alone. For more information about Make-A-Wish America, visit wish.org.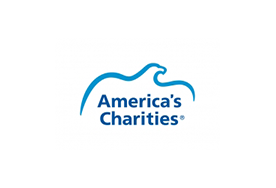 America's Charities
America's Charities
Every year, millions of people across America are invited to participate in an activity that has become a Fall tradition for generations of employees working at many of the nation's largest employers: the Employee Charitable Giving Campaign. The impact of employee giving campaigns on charitable organizations and the people and communities they serve is immense. These campaigns funnel $3 billion annually much of which is unrestricted, sustainable funds that enable nonprofit groups to deliver vital services throughout the nation.
America's Charities is a mission-driven organization that connects public and private sector employers with charities to engage employees in greater giving.
Who We Serve
Charities looking to expand their participation and reach in workplace giving and employee engagement programs through membership in one of America's Charities' four federations: America's Charities, Children First – America's Charities, Health First – America's Charities, or Community First – America's Charities of Greater Washington, D.C.
Employers seeking efficient and effective ways to manage and engage employees.
Individual donors seeking ways to make a significant impact on the causes they care about.
Our Core Services
Generating unrestricted, sustainable financial support for charities through employee engagement programs.
Distributing funds to charities in an efficient, effective and transparent manner.
Consulting with employers on strategies to achieve their philanthropic goals while strengthening employee engagement programs.
Providing solutions to support employers with their employee engagement programs that catalyze greater involvement and giving.
More from America's Charities