Published 04-13-21
Submitted by Clarivate
In January 2021 Clarivate joined the United Nations (UN) Global Compact Network. The UN Global Compact is a non-binding United Nations pact to encourage businesses worldwide to adopt sustainable and socially responsible policies, and to report on their implementation.​ It has almost 16,000 signatories from 165 countries, of which Clarivate has become one. 
Clarivate has sustainability at heart of all its operations, as a growing business and as a partner to companies innovating around sustainability. Signing up to the United Nations Global Compact is an important step in the sustainability journey, reinforcing the commitment Clarivate has in continuing to adhere to the highest social, environmental and ethics standards and embracing the power of human ingenuity to improve our shared future. ​
By joining the United Nations Global Compact, Clarivate is committed to doing business responsibly by aligning strategies and operations with the Ten Principles on human rights, labor, environment and anti-corruption. Clarivate also commits to taking strategic actions to advance broader societal goals, such as the UN Sustainable Development Goals, with an emphasis on collaboration and innovation.​
Learn more about the Clarivate commitment to sustainability.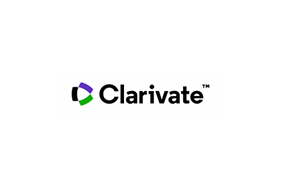 Clarivate
Clarivate
Clarivate™ is a global leader in providing solutions to accelerate the lifecycle of innovation. Our bold mission is to help customers solve some of the world's most complex problems by providing actionable information and insights that reduce the time from new ideas to life-changing inventions in the areas of science and intellectual property. We help customers discover, protect and commercialize their inventions using our trusted subscription and technology-based solutions coupled with deep domain expertise. For more information, please visit clarivate.com.
More from Clarivate