Published 04-12-21
Submitted by Enbridge Inc.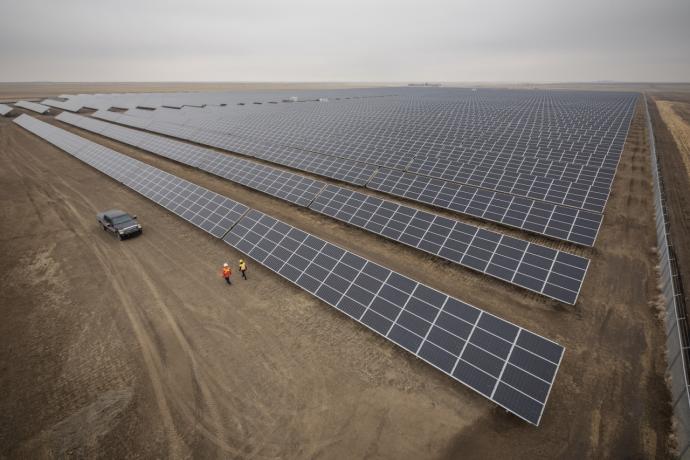 Alberta sees 320 days of sunshine a year, and ranks near the top of Canadian provinces with about 50% of daytime hours in the sun.
And now that all 36,000 solar panels have been installed at Alberta Solar One (ABS1), Enbridge's newest solar energy facility is soaking up that big-sky potential.
After construction began last fall, the 10.5-megawatt facility near Burdett, AB entered service earlier this month. As Enbridge's first solar self-power project in Canada, Alberta Solar One will supply a portion of our Canadian Mainline crude oil and liquids network's power requirements—marking another step on our company-wide journey to net-zero emissions by 2050.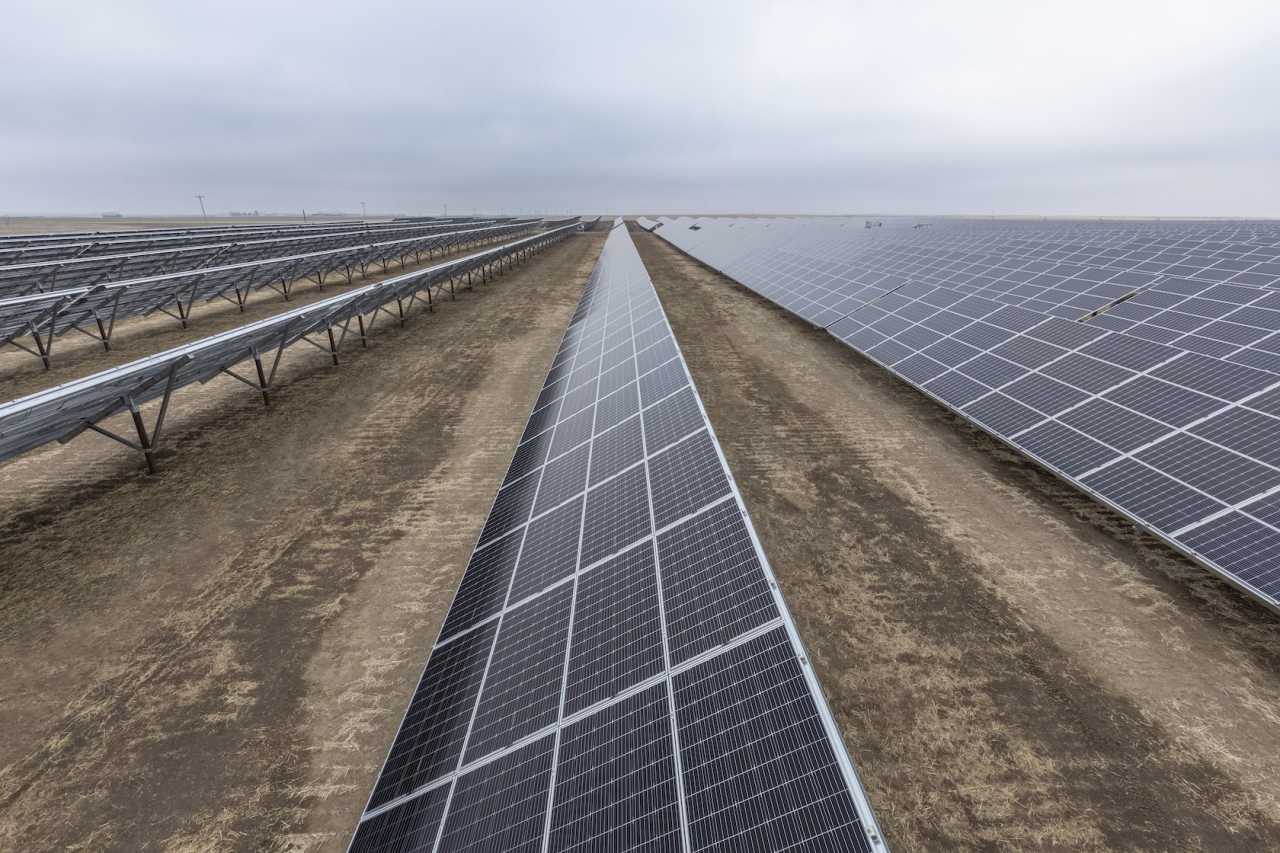 "These types of projects fit into our larger growth plans to reduce emission intensity by 35% and be net neutral by 2050," says Vern Yu, Enbridge's Executive Vice President and President of our Liquids Pipelines business. "To help get there, we're using solar self-power to generate electricity for our operations, modernizing our systems to improve efficiency and advancing other technologies."
In the U.S., our New Jersey-based Lambertville Solar Project offsets a portion of the electric load at a nearby compressor station, and helps power the compressor units that keep natural gas flowing along our cross-continent Texas Eastern Transmission pipeline. Our Heidlersburg Solar Project in Pennsylvania will do the same when it enters service later this spring.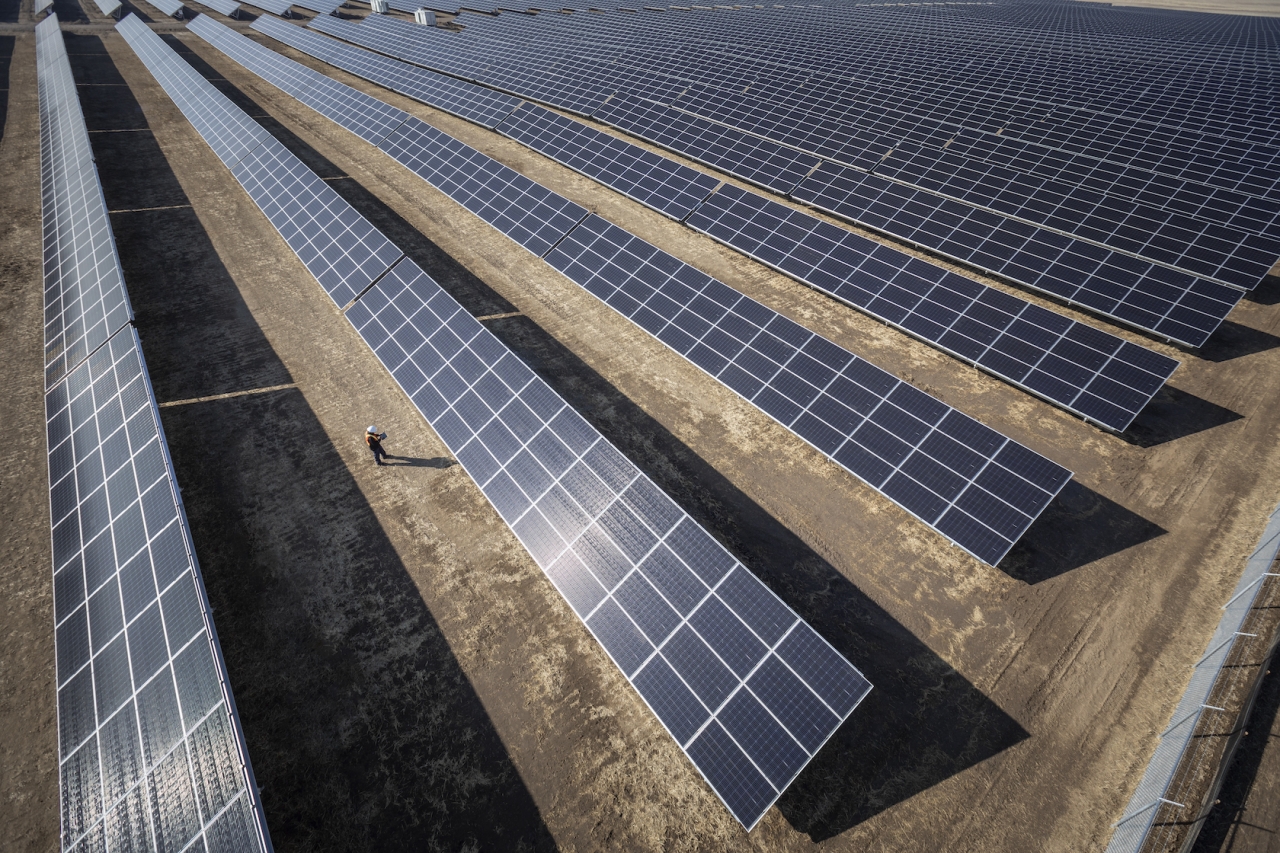 "This project is a win-win for Enbridge's power team as we continue to grow our renewable energy portfolio and support Enbridge's sustainability goals," says Matthew Akman, Enbridge's Senior Vice President of Strategy and Power. "We're excited to see our first Canadian self-power project come online, and we will continue to invest in opportunities across North America that generate energy to power our operations."
By supplying our Mainline power requirements with renewable electricity, Alberta Solar One displaces power generated from carbon emitters like coal-fired power plants. ABS1 will supply the equivalent energy needs of about 3,000 homes, offsetting about 12,000 tonnes of carbon annually.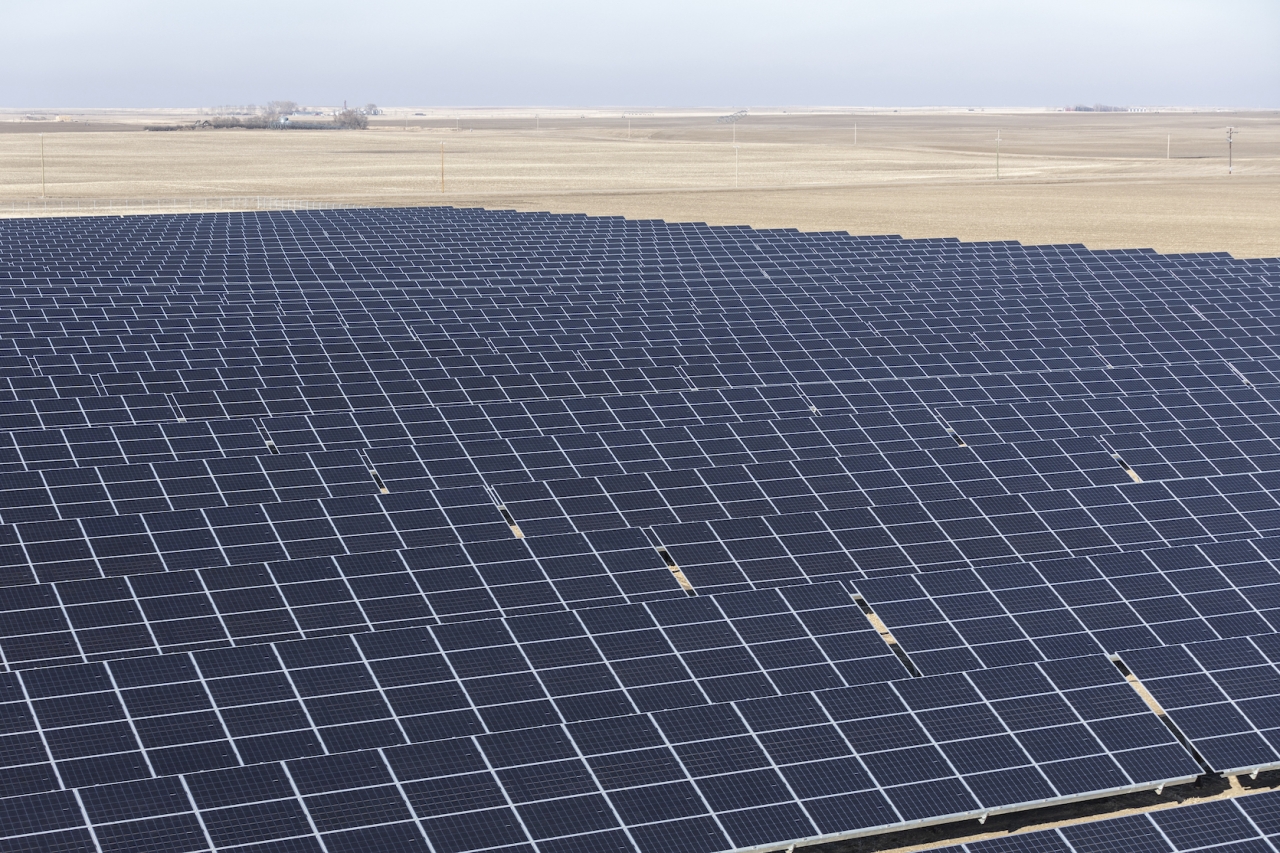 ABS1 was co-developed by Enbridge and Morgan Solar, a Canadian solar technology company. In addition to advancing Enbridge's self-power initiatives, the project will also help to commercialize Morgan Solar's SimbaX proprietary performance boosting solar technologies that delivers more energy per kW installed, boosting the panel's energy production. ABS1 is the first utility-scale application of this technology.
Emissions Reduction Alberta (ERA) committed $10 million in funding to the Alberta Solar One project.
Later this spring, about 50 grazing sheep will be brought into manage the grass growth onsite at the project.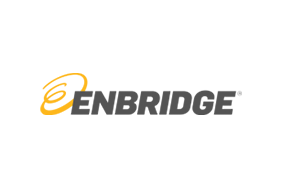 Enbridge Inc.
Enbridge Inc.
Enbridge's vision is to be the leading energy delivery company in North America. We deliver the energy people need and want—to heat their homes, to keep their lights on, to keep them mobile and connected.
We operate across North America, fueling the economy and people's quality of life. We move about 25% of the crude oil produced in North America, we transport nearly 20% of the natural gas consumed in the U.S., and we operate North America's third-largest natural gas utility by consumer count. Enbridge was an early investor in renewable energy, and we have a growing offshore wind portfolio.
We work collaboratively every day to provide safe, reliable energy. Enbridge connects energy supply with growing markets in North America through our three core businesses:
Enbridge was named to the Thomson Reuters Top 100 Global Energy Leaders in 2018; we were selected to Bloomberg's 2019 and 2020 Gender Equality Index; and we have been ranked among the Best 50 Corporate Citizens in Canada for 18 years running, through 2020.
Enbridge Inc. is headquartered in Calgary, Canada. We have a workforce of about 13,000 people, primarily in Canada and the United States. Enbridge (ENB) is traded on the New York and Toronto stock exchanges.
More from Enbridge Inc.