Published 04-09-21
Submitted by Rockwell Automation
Did you ever wonder why riders on a looping roller coaster stay in place when the ride is in motion? Through a partnership with Rockwell Automation, STEM influencer Jay Flores tests Newton's first law of motion and applies it to the beloved Rougarou roller coaster at Cedar Point Amusement Park in Sandusky, Ohio. Students can try the experiment shared in this video at home using cardboard, paper cups, and string.
The "It's Not Magic, It's Science" video series was created in partnership with Cedar Point as a part of the park's student and youth programming. 
To learn more about Rockwell Automation's science, technology, engineering and math (STEM) activities, click here.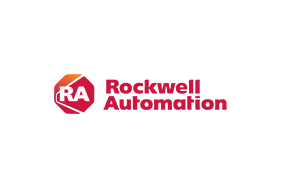 Rockwell Automation
Rockwell Automation
About Rockwell Automation
Rockwell Automation, Inc. (NYSE: ROK), is a global leader in industrial automation and digital transformation. We connect the imaginations of people with the potential of technology to expand what is humanly possible, making the world more productive and more sustainable. Headquartered in Milwaukee, Wisconsin, Rockwell Automation employs approximately 25,000 problem solvers dedicated to our customers in more than 100 countries. To learn more about how we are bringing the Connected Enterprise to life across industrial enterprises, visit www.rockwellautomation.com.
More from Rockwell Automation