Published 04-07-21
Submitted by Moody's Corporation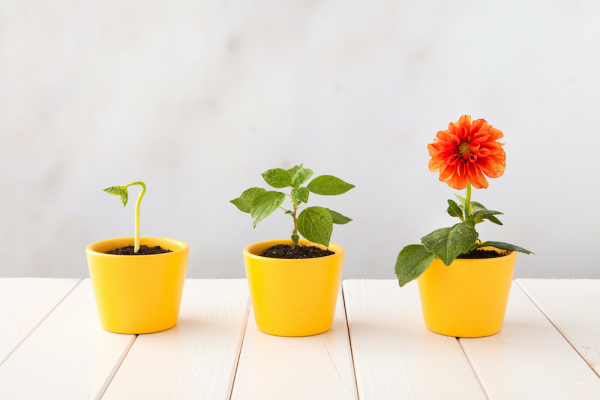 San Francisco, CA and Washington, DC, April 7, 2021 /CSRwire/ — Black Innovation Alliance and Village Capital today announced Resource, the first-ever country-wide project in the United States to support entrepreneur support organizations (ESOs) led by and focused on founders of color.
ESOs face record demand, declining resources and are chronically underestimated, underappreciated and underfunded. Through this project, local accelerators and incubators will provide the contextualized support the founders need to grow and scale.
The goal of the project is to create a stronger entrepreneurial infrastructure to support founders of color across the United States. It will do so in two ways:
Training: Resource's "ESO Accelerator" will train startup ecosystem leaders of color on how to build a more financially sustainable organization, as well as curate connections to potential funders. Resource will provide milestone-based financial support tied to organizational development.
Community of Practice: Resource will build a national community of practice among ESO leaders of color and their funders to share best practices in entrepreneurial support and develop stronger capital and mentorship pathways for founders of color in communities across the country.
"A lot of support has been directed towards entrepreneurs of color in light of the recent racial uprising, but it's important to ask how Black and brown entrepreneurs are supported and developed," said Black Innovation Alliance Executive Director Kelly Burton. "This work is being carried out by small and mid-sized minority-led organizations, most of which are neither well-resourced, nor well-supported. If we want entrepreneurs of color to win, we need better strategies for supporting minority-led entrepreneur support organizations. Resource is a step in the right direction."
"If nothing changes, the median wealth of Black Americans will fall to zero by 2053," said Village Capital CEO Allie Burns. "Historically, entrepreneurship has been one of the most consistent drivers of wealth for people of color. And incubators and accelerators are a key driver of successful Black-owned businesses -one in three Black founders who raise $1 million graduate from a Black accelerator. We want to make sure that those accelerators and other ESO's have the financial, social and human capital to keep their doors open and grow."
The Funder Coalition
Resource is supported by a national coalition of funders committed to supporting entrepreneurs of color. The initial coalition includes:
Moody's: "Through its Reshape Tomorrow program, Moody's provides tools, skills and knowledge to market participants to fuel economic inclusion and promote greater prosperity and opportunity," said Vanessa Youngs, Assistant Vice President – Moody's Investors Service, and a member of Moody's Black Inclusion Group. "Through this partnership, Moody's Black Inclusion Group will share its expertise by mentoring Entrepreneur Support Organizations led by and focused on founders of color, growing the capacity and sustainability of over 200 entrepreneurs across the U.S."
The Sorenson Impact Foundation: "We believe that in order to create a brighter future that benefits more people, we must evaluate and improve the systems and processes that underly our society," said Jim Sorenson, President of The Sorenson Impact Foundation. "The formal and informal processes that govern the start-up ecosystem in the US have long dictated who has the opportunity to create and build wealth through entrepreneurship. As 2020 showed us, however, this system isn't always equitable and doesn't work for everyone; things must change. That's why we are proud to partner with Village Capital and the Black Innovation Alliance in building new processes and systems that can lead to growth in entrepreneurship for underrepresented founders across the country. It is our hope that the impact of these efforts and others like them can serve as a launchpad for creating a more equitable future."
Travelers: "Entrepreneurship plays a significant role in the vitality of the communities where we live and work," said Tara Spain, Second Vice President of Community Relations at Travelers. "We are excited to deepen our relationship with Village Capital and partner with Black Innovation Alliance and the Funding Coalition to collectively provide ESOs and founders of color access to risk management education, financial support, mentorship and other resources needed to thrive."
UBS: "If we want to rebuild a more resilient and more equitable economy, then we must invest in the ecosystem that supports entrepreneurs of color," said Wendy Haines, Head of Programs — Community Affairs, Americas at UBS. "UBS is proud to lead an inaugural coalition of funders to seed the launch of Resource, which will supply an infusion of knowledge, funding, and network connections, to better position ESOs nationwide and help underrepresented founders grow and scale their companies."
For more information about Resource, reach out to Rustin Finkler at Village Capital (rustin.finkler@vilcap.com) or Bianca St. Louis at Black Innovation Alliance (bstlouis@blackinnovationalliance.com).
About Village Capital
Village Capital is the largest organization in the world supporting impact-driven, seed-stage startups. Since 2009 our team has directly worked with more than 1,100 entrepreneurs in 28 countries. Our affiliated fund, VilCap Investments, has invested in 110 startups that have gone on to raise more than $4 billion in follow-on capital. Our matching platform, Abaca, has a network of more than 5,000 entrepreneurs and investors. Since 2016 we have worked with over 100 other entrepreneur support organisations to unlock high-potential diverse pipeline, globally. To learn more, visit www.vilcap.com or follow @villagecapital.
About Black Innovation Alliance
Black Innovation Alliance is a national alliance of innovator support organizations creating pathways to Black prosperity and empowerment by supporting founders, entrepreneurs, and creative technologists. We exist to create visibility, unity, and collaboration among these organizations and to build bridges between them and institutions that want to build an equitable future. Today, the Black Innovation Alliance is 24 organizations strong.
About Moody's
Moody's (NYSE: MCO) is a global risk assessment firm that empowers organizations to make better decisions. Its data, analytical solutions and insights help decision-makers identify opportunities and manage the risks of doing business with others. We believe that greater transparency, more informed decisions, and fair access to information open the door to shared progress. With over 11,400 employees in more than 40 countries, Moody's combines international presence with local expertise and over a century of experience in financial markets. Learn more at moodys.com/about.
Moody's builds toward a world where more people have access to opportunity, and where everyone has what they need to grow and thrive. We are committed to opening the door to brighter futures through our global corporate social responsibility programs connecting people around the world with the knowledge and resources they need to succeed. For more information visit moodys.com/csr.
About The Sorenson Impact Foundation
The Sorenson Impact Foundation (SIF) invests in early-stage companies that are developing innovative, scalable solutions for underserved communities around the world. SIF companies operate across five continents and have impacted over 200 million lives worldwide, 85% of which are classified as low-income. As an impact investor, SIF is also dedicated to building the fields of impact investing, social entrepreneurship and equitable access to capital through its annual grant program.
About Travelers
The Travelers Companies, Inc. (NYSE: TRV) is a leading provider of property casualty insurance for auto, home and business. A component of the Dow Jones Industrial Average, Travelers has approximately 30,000 employees and generated revenues of approximately $32 billion in 2020. For more information, visit Travelers.com.
About UBS
UBS provides financial advice and solutions to wealthy, institutional and corporate clients
worldwide, as well as private clients in Switzerland. UBS's strategy is centered on our leading global wealth management business and our premier universal bank in Switzerland, enhanced by Asset Management and the Investment Bank. The bank focuses on businesses that have a strong competitive position in their targeted markets, are capital efficient, and have an attractive long-term structural growth or profitability outlook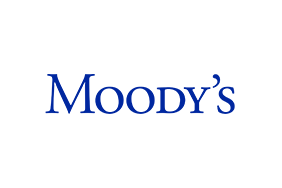 Moody's Corporation