Published 04-07-21
Submitted by General Mills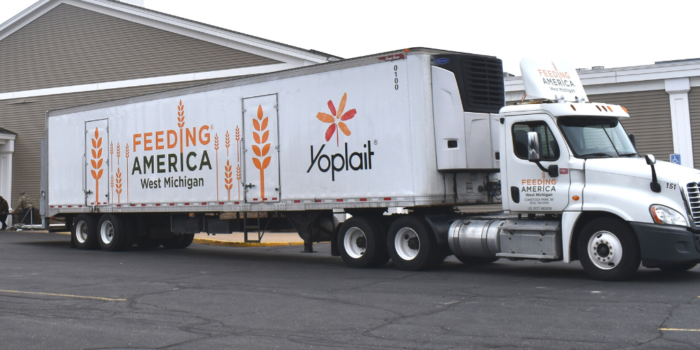 Did you know dairy is one of the most requested but least donated items at food banks? 
Yoplait is on a mission to bridge that gap and make dairy more accessible through its support of Feeding America. 
Last month, Yoplait donated a 53-foot refrigerated trailer truck to Feeding America West Michigan  to help address the insufficient infrastructure at the food bank's Cadillac branch. 
The organization serves communities around our Reed City, Michigan, plant. 
"Yoplait's Force for Good ambition is to help close America's nutrition gap with the goodness of dairy," says Pilar Moya, Brand Experience manager, Yoplait. "However, helping solve the problem goes beyond providing dairy donations. We also learned that food banks are often challenged with providing perishable foods, including dairy, due to limited refrigeration capabilities. We decided to partner with Feeding America to help solve this critical issue."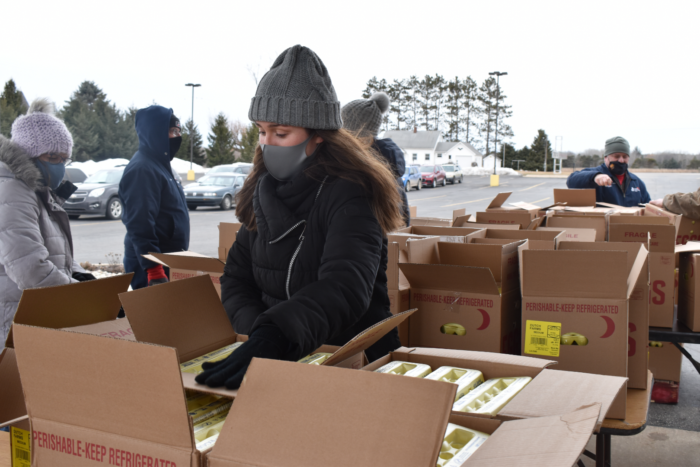 The new truck, which can hold 45,000 pounds of food, will allow the food bank to safely deliver cold food products across the Northwest region of its 40-county service area, making dairy more accessible to those in need. 
"We are grateful for this donation," says Pattijean McCahill, development and marketing director at Feeding America West Michigan. "We had a really old and unreliable refrigerated truck at the distribution center. This donation updated the fleet and will provide reliable transportation for years to come."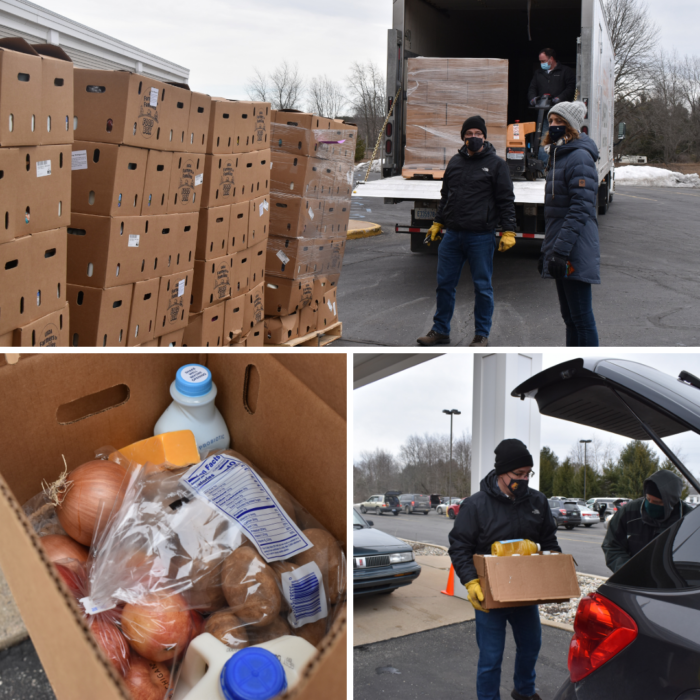 On March 15, the team held a large-scale food distribution event, sponsored by Yoplait, where 10,000 pounds of food was distributed. 
Local General Mills employees, including Reed City Plant Manager Megan Johnson, and her colleagues, served as volunteers at the event. 
"We've seen increased demand for food from people who have never accessed our services before. Last year, we saw a 64% increase in Mobile Pantry attendance," says McCahill. "Due to COVID–19, it's estimated that 1 in 6 people in our 40-county service area faced hunger in 2020, including more than 121,000 children. The need is projected to remained heightened throughout 2021." 
Yoplait is committed to continue partnering with Feeding America to help make dairy more accessible to consumers that need it the most.   
"We wanted to start helping by increasing access to dairy in our plant towns," adds Moya. 
Since the beginning of the pandemic, the brand has donated over $600,000 to Feeding America with funds to support refrigeration capabilities and to help provide access to nutritious food, including dairy.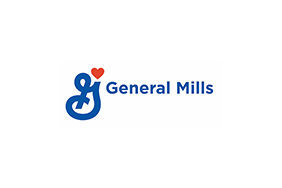 General Mills
General Mills
About General Mills
General Mills is one of the world's leading food companies, operating in more than 100 countries around the world. Its brands include Cheerios, Fiber One, Häagen-Dazs, Nature Valley, Yoplait, Betty Crocker, Pillsbury, Green Giant, Old El Paso, Wanchai Ferry, Yoki and more. Headquartered in Minneapolis, Minn., USA, General Mills had fiscal 2015 worldwide sales of US $18.8 billion.
More from General Mills