Published 04-06-21
Submitted by Yum! Brands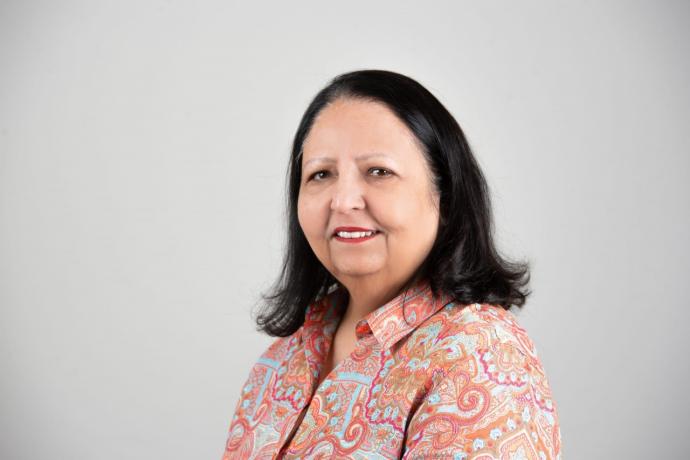 Hut Life | Official Pizza Hut Blog
If you want to find the best mac and cheese, you'll have to visit Gurmit Jhaj and her family in Bakersfield, California. If you want to find the matriarch of a hard-working family business and the epitome of the American Dream, you can find that in Gurmit's story.
Gurmit Jhaj immigrated to the United States from Punjab, India, in 1973, and started out working in the fields of a farm picking garlic, tomatoes and grapes. Wanting to broaden her horizons, Gurmit went to school to obtain certified nurse aide and real estate licenses. Her husband, Rupinder, also obtained his real estate license, and they worked around the clock. During the day she worked at a convalescent hospital while he delivered mail for the post office; at night and on weekends, they both sold real estate – all while raising a family.
With the income from that hard work, they invested in their first gas station in 1989. Gurmit began working at her convenience store and learned how to run a business. She often worked from 4 a.m. until midnight, and at times, the graveyard shift. When she received a postcard in the mail 24 years ago from Yum! Brands advertising Taco Bell express units for convenience stores, it piqued her interest, so she called the number on the postcard.
Gurmit fell in love with Yum! Brands and learned how to successfully operate Taco Bell express and traditional units, and Pizza Hut express units. Today, along with her family, she owns Countryside Corporation, a construction and real estate development company that employees 450 people and owns and operates various franchises (Taco Bell, Pizza Hut, Subway, Countryside Markets, Countryside Car Washes and Shell Gas Stations).
"Gurmit is the person I call whenever I need anything; she is a treasure trove of knowledge and know-how and she is always willing to help anyone in a heartbeat, no questions asked and no judgment."

Raji Brar, Gurmit's daughter and chief operations officer for Countryside
She has received the Golden Bell Award from Taco Bell, Franchisee of the Year from Subway and the Smiling Stars Award three times from Shell Corporation. Gurmit and her family are also five-time winners of the Bakersfield Mac & Cheese Festival held in California's Central Valley with their legendary Chile Verde mac and cheese dish.
Gurmit stays actively involved in her community as a member of the Bakersfield Sister City Program, which provides the opportunity both for government officials and business leaders to conduct programs of mutual benefit with cities around the world. Gurmit has traveled to China, Japan, Mexico, Spain, Portugal and France on behalf of the Sister City Program. She also contributes to charities and nonprofit organizations in her community and is currently building a home for a needy family in India.
Along with her husband and children, Gurmit works tirelessly to grow and expand their family businesses.
"Gurmit has been the pillar of our success with Yum! Brands … Gurmit's dedication to Pizza Hut and Taco Bell is unwavering, as is her passion towards helping employees solve any problems that arise, whether it's midnight or 5 a.m. She is the true example of success from humble beginnings."

Neetu Jhaj, Gurmit's daughter-in-law and leader in the business
We interviewed Gurmit to find out more about her views on women in business and how she overcame challenges along the way.
As a female entrepreneur, what challenges have you faced?
In the workplace, I was underestimated. However, my supportive husband pushed me to believe in myself and helped me believe that I could accomplish anything I set my mind to.
Early on you were working extremely long hours. How did you and your husband manage working so much with raising a family?
It was not easy at times, but our children understood what we were trying to accomplish, and as teenagers they were included in the family businesses. Communication in the family was key. My husband and I make a great team. We collaborated on things, from how to fix a plumbing leak to which new business venture we should start, to which of our children needed guidance.
How has being a woman influenced how you conduct business? Or has it?
I wouldn't say that being a woman has influenced me in a certain way, but I do run my business the same way I run my home – with love. I take care of my businesses just as I would take care of my own home. I feel pride in mopping, sweeping, and cleaning my stores. This love I have for my businesses I believe is the reason they have been so successful. My team sees my commitment and the pride and ownership I have, and I believe this motivates them to do the same.
Why do you think investing in women and girls is important?
Women and girls can accomplish the same things as boys and men. Women make up most of the workforce in my businesses, and together we have made our stores a success.
How did your upbringing prepare you for the role you are in today?
My mother taught me how to take care of myself and my household. I grew up in India, and I saw the struggles so many people faced just to eke out an existence. When I came to the United States at the age of 18, I worked as a farm worker. I experienced hard manual labor in my upbringing which led me to appreciate the opportunities that come with business ownership.
What was your biggest fear about going into this business?
We had invested all our life savings into getting these businesses open, so I feared what would happen if they failed. As a parent, your goal is to always be able to provide for your children and going into business is taking a risk.
Why should women consider franchising/licensing as a lucrative business to pursue?
I think it opens so many doors for women. You have flexibility with your schedule, you can set your own hours to make time for your children's needs and your needs. You also gain financial freedoms, and running a business is such an education. You learn about so many different arenas all at once.
What is your best piece of advice for other women wanting to start their own business or become a franchisee/licensee?
Never quit, keep working hard and you will accomplish your goals. If I can do it, so can they.
What's in the future for you?
I am looking forward to retiring someday and letting my kids fully take the reins of the family business. I love to travel and that is what I intend on doing. I am currently building my dream home and I look forward to decorating it.
How can we get a taste of that Chile Verde Mac N Cheese? 
You will have to come visit me in Bakersfield, California, and I will make sure you get the Chile Verde Mac N Cheese. It is heavenly!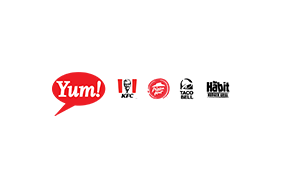 Yum! Brands
Yum! Brands
Yum! Brands, Inc., based in Louisville, Kentucky, has over 54,000 restaurants in more than 155 countries and territories, operating the Company's brands – KFC, Pizza Hut and Taco Bell – global leaders of the chicken, pizza and Mexican-style food categories. The Company's family of brands also includes The Habit Burger Grill, a fast-casual restaurant concept specializing in made-to-order chargrilled burgers, sandwiches and more. Yum! Brands was named to the 2021 Dow Jones Sustainability Index North America and was ranked on Newsweek's list of 2021 America's Most Responsible Companies. In 2022, Yum! Brands was named to 3BL Media's 100 Best Corporate Citizens.
More from Yum! Brands