Published 04-01-21
Submitted by AEG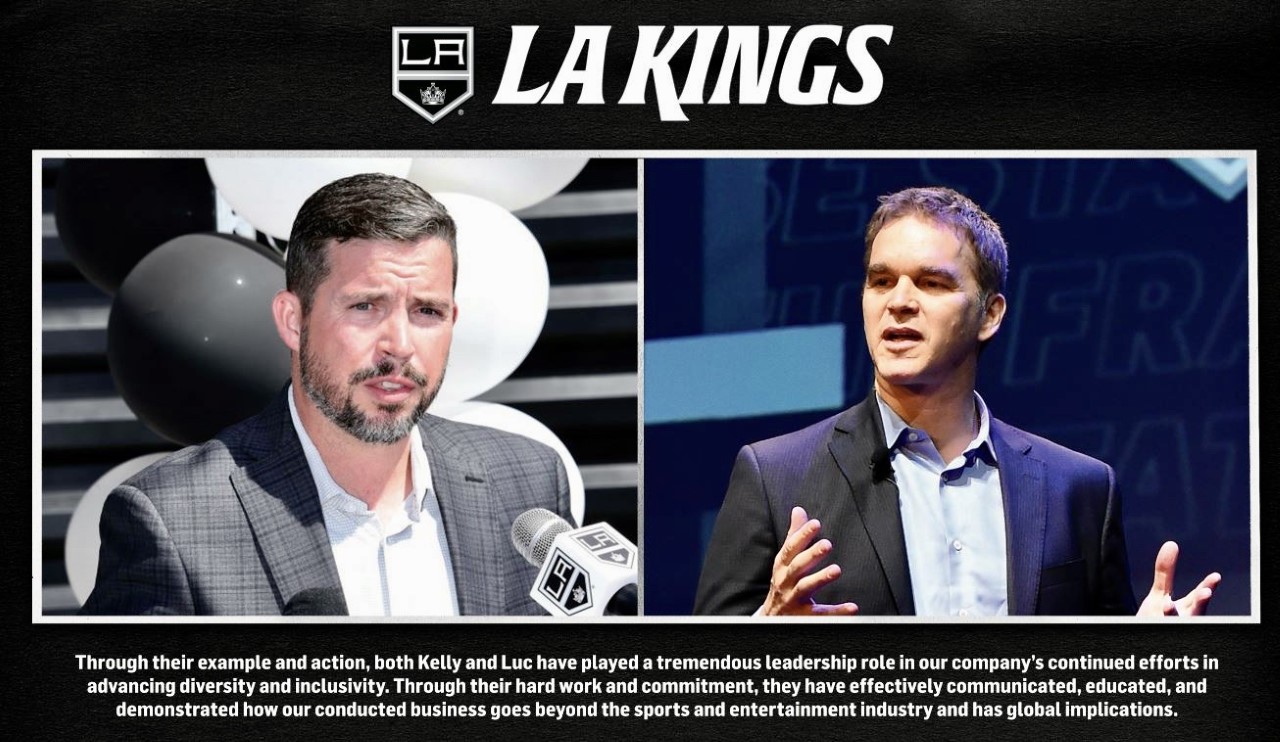 Los Angeles Kings' Luc Robitaille, President and Kelly Cheeseman, Chief Operating Officer, were recognized by Sports Business Journal for the efforts they have made to advance the sports business careers of women, people of color and members of the LGBTQ+ community.
Robitaille and Cheeseman achieved several milestones for an NHL team with their recent moves:
The Kings' 2020 draft pick, Quinton Byfield, was selected No. 2 overall, the highest selected Black player ever in the NHL.
Pro scout Blake Bolden, a former NWHL and CWHL player, is the first Black female scout in the league.
In December, the Kings hired Wanton Davis, a veteran of MTV, NBC Sports and USA Network, as their executive producer of live events, the first Black creative producer in the NHL.
Women also play many key roles for the Kings, including Jennifer Pope as vice president of community relations, team services and hockey development and the Kings Care Foundation; Eva Bassett, director of hockey operations; Therese Nguyen, director of partnership activations; Kylie McLogan, senior account executive, group sales; and Brittany Eremita, manager of Kings Care Foundation.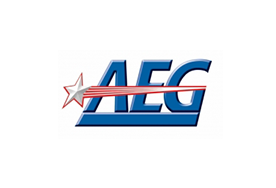 AEG
AEG
Headquartered in Los Angeles, California, AEG is the world's leading sports and live entertainment company. With offices on five continents, AEG operates in the following business segments: AEG Facilities, which with its affiliates owns, manages or consults with more than 120 preeminent venues around the world including The O2 Arena, the Sprint Center and the Mercedes-Benz Arenas;   AEG Presents, one of the largest live music companies in the world dedicated to producing and promoting global and regional concert tours, music and special events and world-renowned festivals; AEG Sports, the world's largest operator of sports franchises and high-profile sporting events;   AEG Global Partnerships, which oversees worldwide sales and servicing of sponsorships including naming rights, premium seating and other strategic partnerships; and AEG Real Estate, which develops world-class venues and  sports and entertainment districts like STAPLES Center and L.A. LIVE. Through its worldwide network of venues, portfolio of powerful sports and music brands, AXS.com ticketing platform, AXS cable television channel and its integrated entertainment districts, AEG entertains more than 100 million guests annually. More information about AEG can be found at www.aegworldwide.com.
More from AEG