Published 04-01-21
Submitted by JetBlue Airways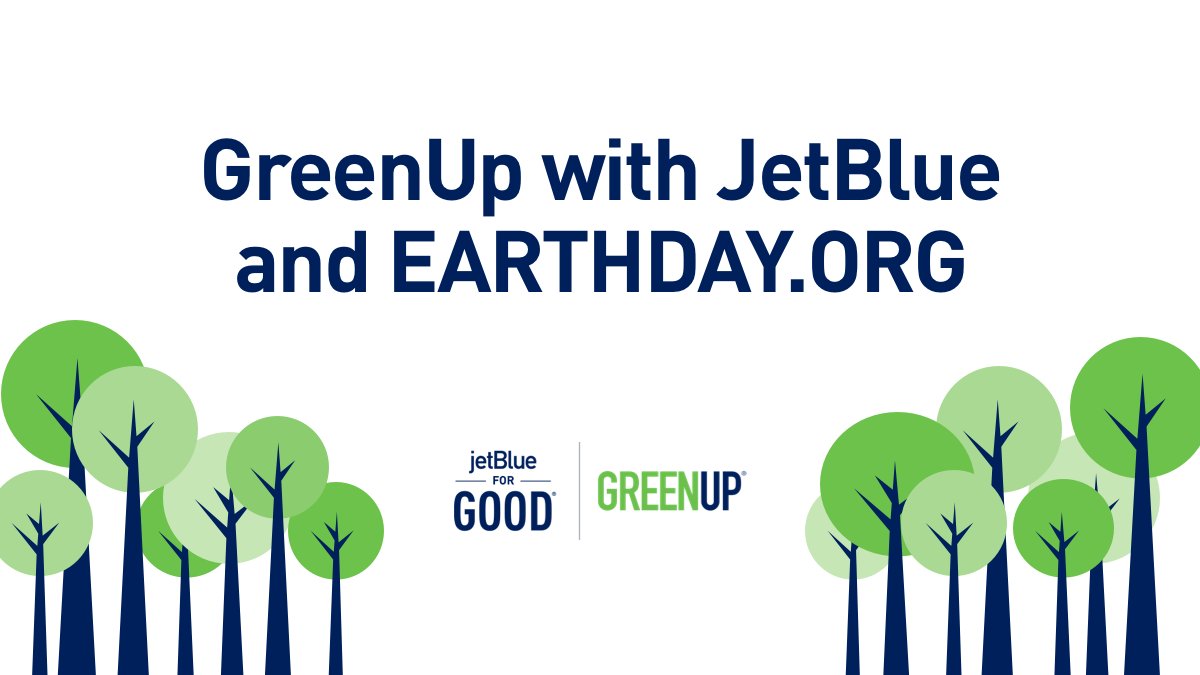 -- JetBlue Sets Ambitious and Comprehensive Environmental Social Governance (ESG) Targets, Focuses on Achieving Net Zero Carbon Emissions by 2040, Expanding Usage of Sustainable Aviation Fuels (SAF), Increasing Representation in Leadership and Robust ESG Governance  --
-- As part of its annual GreenUp® Environmental Campaign, JetBlue is Encouraging Customers and Crewmembers to Lessen their Individual Impact and Participate in the Great Global Clean Up in Partnership with EARTHDAY.ORG --
NEW YORK, April 1, 2021 /CSRwire/– JetBlue (Nasdaq: JBLU) today announced an ambitious and comprehensive set of short and medium term ESG targets to achieve net zero carbon emissions for its airline operations by 2040, increase usage of renewable energy, significantly increase diverse representation in its leadership ranks, hold business partners accountable for sustainable business practices, and more. This Earth Month, JetBlue is accelerating its commitment to take critical and measurable steps toward reducing its contribution to climate change.
JetBlue views robust oversight of key ESG issues as good for business and in generating long-term value, and recognizes that customers expect clean, efficient, and affordable travel. That's why JetBlue is helping lead the path in sustainable aviation. In 2020, JetBlue became the first U.S. airline to achieve carbon neutrality for all domestic flying, today primarily through carbon offsets while the industry builds up lower-carbon technologies to reduce direct emissions.
"Our vision is to lead the way to a lower-carbon future for aviation. To get there, we are focused on innovations that offer meaningful reductions in emissions – and are setting clear targets along the way," said Joanna Geraghty, president and chief operating officer, JetBlue. "We're facing climate change head on and are seeking opportunities to reduce natural resource consumption, such as increasing use of renewable energy and minimizing waste produced."
While ESG is part of JetBlue's business strategy, programs encouraging individuals to lessen their environmental impact remain a pillar of JetBlue For Good, the airline's platform for social impact and corporate responsibility. Each April, JetBlue hosts its annual GreenUp campaign dedicated to bettering the communities it serves and help create a cleaner earth for future generations. This Earth Month, JetBlue is partnering with EARTHDAY.ORG, whose mission is to diversify, educate and activate the environmental movement worldwide, for the Great Global Cleanup highlighting volunteer opportunities throughout the airline's network.
JetBlue Launches New ESG Targets
Environmental
Carbon neutrality is just one way JetBlue is preparing for a changing climate and ensuring a more sustainable business for its crewmembers, customers, shareholders and communities. JetBlue's carbon reduction efforts focuses on decreasing emissions through fuel-efficient operations, aircraft, and usage of sustainable aviation fuels. JetBlue is setting clear targets to chart a path toward net zero.
Reduce emissions with carbon offsets:
Achieve net zero carbon emissions by 2040, including carbon offsets
Reduce direct emissions:
Decrease aircraft emissions 25 percent per available seat mile (ASM) by 2030 from 2015 levels, excluding offsets
Increase usage of sustainable energy:
Convert 10 percent of total jet fuel to be from blended sustainable aviation fuel (SAF) by 2030
Convert 40 percent of three main ground service equipment vehicle types to electric by 2025 and 50 percent by 2030
Reduce waste:
Eliminate single use plastics within service ware where possible. Where not possible, ensure plastic is recyclable  
Maintain at least an 80 percent recycling rate for audited domestic flights
Social
Crewmember feedback and societal demands were part of the impetus for JetBlue to reexamine its relationships with crewmembers, business partners, customers, and the communities it serves. This included an evolution of its diversity, equity and inclusion (DEI) strategy, which now concentrates on three areas: people, sourcing and brand. 
This year JetBlue's senior leaders tied to their 2021-2023 long-term incentive plan (LTIP) compensation to key ESG metrics. An ESG Index was developed that measures leadership payouts based on percent reduction in company emissions per ASM, volume of sustainable aviation fuel used, spend toward underrepresented business partners, long-term efforts to engage and work with minority and women owned businesses (MWBE), and a more diverse slate of officers and directors.
"JetBlue's reinforced DEI strategy includes an increased investment in crewmembers' development, retention and growth, focusing on a more inclusive workplace that drives better decision-making and innovation, said Robin Hayes, chief executive officer, JetBlue. "We're mobilizing our senior leadership team to create a more equitable workplace that better reflects the diverse communities we serve in all aspects of our airline. To ensure our success and strengthen shareholder value, ESG metrics will be tied to compensation and goals for JetBlue's officers and directors."
Leadership diversity:
Double race and ethnic minority representation at the officer and director level, from 12.5 percent today to 25 percent by the end of 2025.
Increase representation of women at the officer and director level, from 32 percent today to 40 percent by the end of 2025.
Business partner engagement:
Engage with 80 percent of top active business partners by spend on ESG principles within JetBlue's Business Partner Code of Conduct by 2023
Governance
Oversight of material ESG risks and opportunities at JetBlue starts with its board of directors. In 2020, JetBlue's board established a dedicated ESG subcommittee to manage and address key environmental and social issues, including identifying, monitoring, and mitigating climate-related risks and opportunities.
Board ESG Oversight:
An ESG subcommittee of the Board, consisting of at least 3 members, meets 3 times a year by 2021
Board-level accountability and areas of ESG oversight published by 2021
Board ESG Fluency:
Integrate ESG and DEI into Board member selection process by 2021
Executive Compensation:
Establish ESG goals tied to senior leadership compensation by 2021
JetBlue For Good's Annual GreenUp Initiative Partners with EARTHDAY.ORG:
From April 1 – 30, 2021, customers and crewmembers are encouraged to visit jetbluegreenup.com, where they can enter the GreenUp sweepstakes (a.) for a chance to win a variety of carbon-neutral JetBlue prizes including one pair of roundtrip Mint tickets, JetBlue Vacations packages or JetBlue flight certificates. All carbon emissions for air travel awarded will be offset by JetBlue.  Participants can receive additional entries in the sweepstakes by reviewing eco-friendly fun facts at jetbluegreenup.com and signing up for the EARTHDAY.ORG newsletter or participating in EARTHDAY.ORG's Great Global Clean Up. 
"Plastics and other pollution are destroying our communities, our drinking water systems, and our oceans, said Kathleen Rogers, EARTHDAY.ORG President. "Whether it's a lot or a little, every piece of plastic and other waste materials that we remove from our beaches, our rivers, our hiking trails, and our parks makes a difference. Thank you to JetBlue for joining our efforts to restore our natural and urban landscapes."
"We're focused on reducing our environmental impact all year long. Earth Month serves as a great reminder that we can all lessen our individual impact, whether it's preserving local natural spaces or participating in a global clean-up event. Our annual GreenUp campaign is one way we're encouraging our customers and crewmembers to take steps in their daily lives, while we as an airline work on our own footprint," continued Geraghty.
About JetBlue Airways
JetBlue is New York's Hometown Airline®, and a leading carrier in Boston, Fort Lauderdale-Hollywood,  Los Angeles,  Orlando, and San Juan. JetBlue carries customers across the U.S, Caribbean, and Latin America. For more information, visit jetblue.com.  
a.)     Official Rules: NO PURCHASE NECESSARY. Sweepstakes ends at 11:59 PM ET on 4/30/21. Void where prohibited, taxed or restricted by law. Sponsor: JetBlue Airways Corporation, located at 27-01 Queens Plaza North, Long Island City, New York 11101. 

Customers: Open to legal residents of the 50 United States, the District of Columbia and Puerto Rico who are 18 years of age or older. Void in the U.S. Virgin Islands and other U.S. territories and possessions. Subject to complete Official Rules.
Media Contact
JetBlue Corporate Communications
Tel: +1 718 709 3089
corpcomm@jetblue.com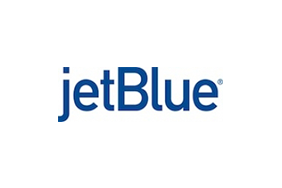 JetBlue Airways
JetBlue Airways
JetBlue is New York's Hometown Airline, and a leading carrier in Boston, Fort Lauderdale/Hollywood, Los Angeles (Long Beach), Orlando and San Juan. JetBlue carries more than 30 million customers a year to 87 cities in the U.S., Caribbean, and Latin America with an average of 825 daily flights. For more information please visit JetBlue.com.
More from JetBlue Airways