Published 03-31-21
Submitted by AEG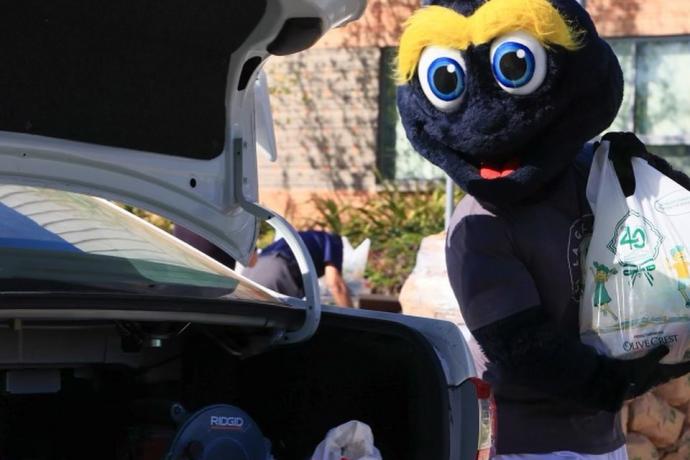 LA Galaxy's Cozmo helps distribute groceries to 350 vulnerable students during LA Harbor College's Spring Food Distribution event
On Monday, March 29, the LA Galaxy participated in the Spring Student Food Distribution event where 350 of LA Harbor College's most vulnerable student populations received a $75 gift card to Northgate Markets, a box of food and various LA Galaxy giveaway items. The event was held in collaboration with the Foundation for the Los Angeles Community Colleges, Northgate Markets, LA Harbor College, and the LA Harbor College Foundation. 
"This has been an incredibly challenging time for so many in our community, especially those most vulnerable around us," said LA Galaxy President Chris Klein. "Providing simple needs like groceries can make such an impact, and we are thrilled to help support the efforts of the Spring Student Food Distribution at LA Harbor College."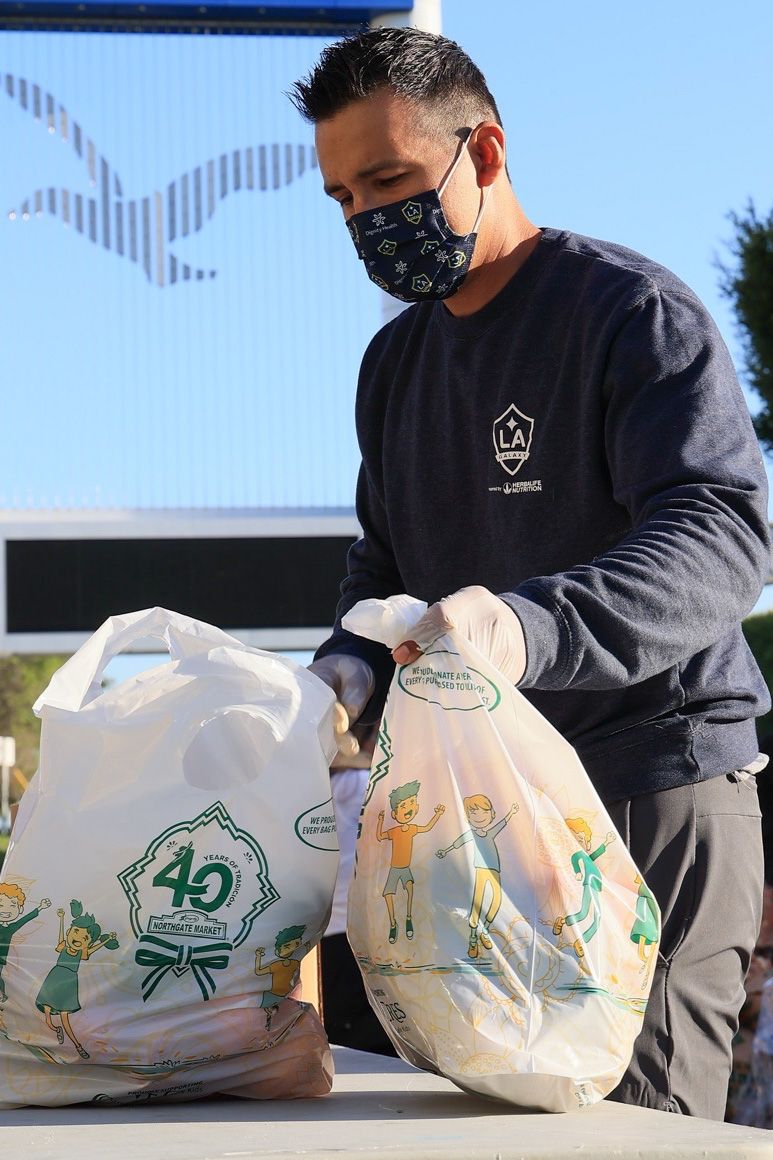 Included in recipients from LA Harbor College's most vulnerable student populations and programs are Veterans, Dreamers, Umoja, Puente, Asian Pacific American Student Services, (APASS) and Challenging Athletes Mind for Personal Success, (CHAMPS), along with foster care and low-income single heads of households.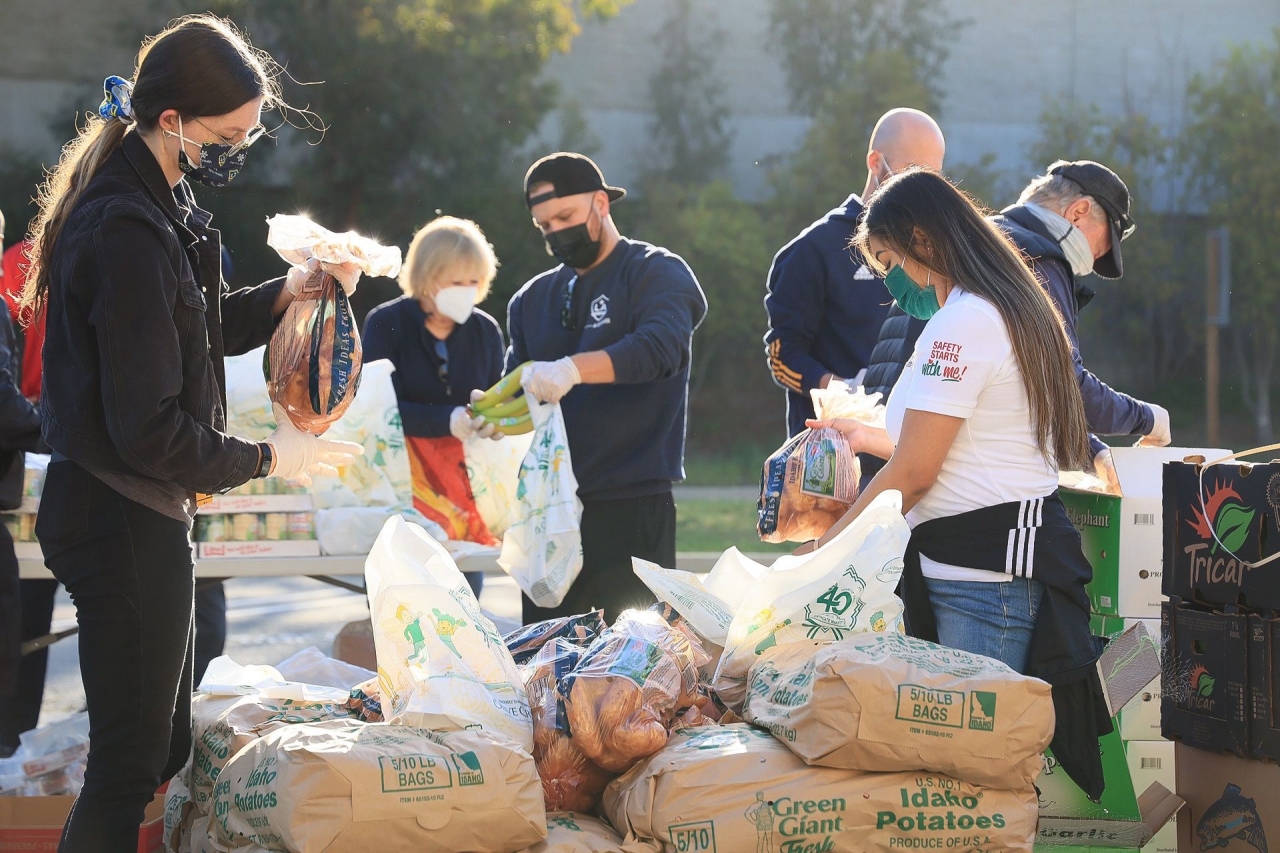 "Northgate Gonzalez Market is proud to have partnered with the Los Angeles Harbor College Foundation to provide 350 deserving students with an array of grocery items and grocery gift cards to help make campus life a little easier," said Oscar Gonzalez, Co-President of Northgate Market. "At Northgate Market, we value higher education and place a high priority on helping students follow their career path in pursuit of the American Dream. If we can help these students during this challenging time, we've made a well-placed investment in the future."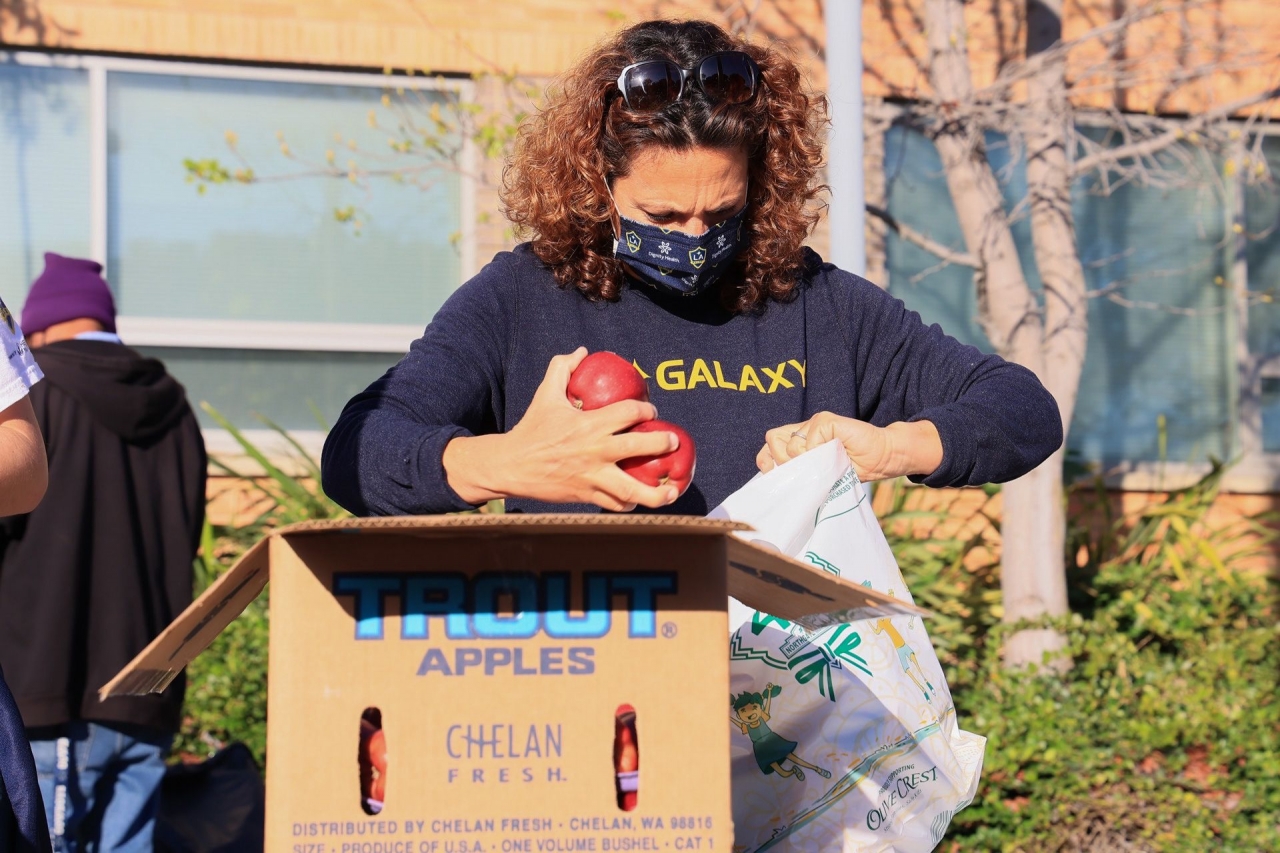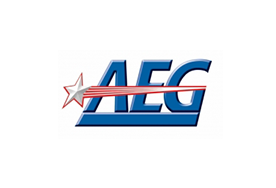 AEG
AEG
Headquartered in Los Angeles, California, AEG is the world's leading sports and live entertainment company. With offices on five continents, AEG operates in the following business segments: AEG Facilities, which with its affiliates owns, manages or consults with more than 120 preeminent venues around the world including The O2 Arena, the Sprint Center and the Mercedes-Benz Arenas;   AEG Presents, one of the largest live music companies in the world dedicated to producing and promoting global and regional concert tours, music and special events and world-renowned festivals; AEG Sports, the world's largest operator of sports franchises and high-profile sporting events;   AEG Global Partnerships, which oversees worldwide sales and servicing of sponsorships including naming rights, premium seating and other strategic partnerships; and AEG Real Estate, which develops world-class venues and  sports and entertainment districts like STAPLES Center and L.A. LIVE. Through its worldwide network of venues, portfolio of powerful sports and music brands, AXS.com ticketing platform, AXS cable television channel and its integrated entertainment districts, AEG entertains more than 100 million guests annually. More information about AEG can be found at www.aegworldwide.com.
More from AEG