Published 03-31-21
Submitted by Keysight Technologies
Originally published by Eggplant
In February 1980, the National Women's History Project (now known as the National Women's History Alliance) successfully lobbied the US government for the national recognition of women.
The then-President, Jimmy Carter, issued the first Presidential Proclamation declaring the week of March 8th, 1980 as National Women's History Week:
"From the first settler who came to our shores, from the first American Indian families who befriended them, men and women have worked together to build this nation. Too often, the women are unsung, and sometimes their contributions went unnoticed. But the achievements, leadership, courage, strength, and love of the women who built America were as vital as that of the men whose names we know so well."
This tradition continued until Congress passed Public Law 100-9 in 1987, which designated the whole of March as "Women's History Month."
When interviewed recently by ABC News about the significance of the movement at the time, Molly Murphy MacGregor, who was the leader of the National Women's History Project and a schoolteacher from California, said:
"When we founded the National Women's History Project over 40 years ago, it was a very different world. In the late 1970s, it seemed like the history of women in the United States had been written in invisible ink.
There were few books or classes and little awareness of why including women's history as essential in teaching the complex story of the American experience." 
Women's History Month has now become an international celebration for the women who fought inequality and were pioneers in their field.
As we look back at the amazing women who made history, it is also important to observe the women who continue to make history today.
We wanted to do this here at Eggplant/Keysight, so we encouraged our people to shine a light on those women who have been an inspiration in their careers, who challenged them in a positive way, or helped them see something from a new perspective.
Here are some of their stories:
Anglea Zamudio - Senior Field Engineer
"My high school literature professor had a Ph.D., a family, and a successful writing career by the time she was in her early 30s. To me, she was living proof that life can be anything you make it and an inspiration to forge my own path."
Larry Reitz - HW (Hardware) Manager
"My vocational inspiration came from my older sister. She left high school for vocational school going on for an MS degree at Loyola, Chicago. She was an HR director before she was 30, completed two more MS degrees and started her own LFMC counseling practice before 40...and raised two kids."
Sandra Friedmann - Executive Assistant
"My mother. She had been a housewife for 20-years and, despite being stone-deaf, rejoined the workforce as a file clerk in 1970. Within 10 years, she was department head at a major insurance company. She taught me to persevere, to have faith in myself, and to work hard despite any challenge."
Christopher Cain - VP/General Manager EISG COE
"Elaine May, the best R&D project manager ever. Beth Eikenberry who taught me about moral and effective leadership at the functional level. Shidah Ahmad about resilience and never, never, never giving up. Carol Leh about the power of positive thinking. They all challenged me to do better and be comfortable with myself."
Carrie Brown - Solution Manager
"Teri Lucero-Hall was one of my first managers at Keysight. She helped me find my voice by encouraging me to ask questions, challenge the status quo, and go for job promotions. Fast forward 25 years, and she is my manager again - still challenging and still encouraging."
Although these comments demonstrate the positive impact women have in the workplace and our careers, a lack of diversity, particularly in STEM, still exists:
The 2018 report by the National Girls Collaborative Project reported that women represented only 28% of the science and engineering global workforce.
Just 29% of research and development roles were held by women in 2019, highlighted by the UNESCO Institute for Statistics (UIS) 'Women in Science' report.
When women worldwide are still battling inequality in the workplace and beyond, celebrating the women who have and continue to stand up to this injustice is vitally important.
The situation is improving, but the fact we still have to do this in 2021 shows there is still a need for significant change.
This is why Keysight has a long-standing strategic relationship with the Society of Women Engineers (SWE).
The aim? To support the success and advancement of women engineers and professionals in the workplace and to create a diverse and inclusive work environment that contributes to Keysight's value of high performance, customer insights, and value creation.
Dating back to 2003, the Keysight (then Agilent) Foundation has gifted an annual grant to support SWE's invaluable collegiate programs to develop and diversify the next generation of engineering leaders.
As a charter member of SWE's Corporate Partnership Council, Keysight also helps expand SWE's global footprint by supporting Keysight female employees and other aspirational working engineers from around the world.
And to ensure opportunities for women of all ages increase, four Keysight employees will be joining other SWE members at next month's US Congressional Visits. During the visit, they will meet with US legislators to promote gender equity in research, the classroom, and the workforce.
Keysight also sponsors SWE membership for all interested employees through the Keysight Society of Women Engineers Enterprise Program (KSWEEP) and hosts numerous events investing in employee growth.
Keysight's support continues as all employees are invited to capitalize on the inaugural Global KSWEEP Day virtual content that launched June 23, 2020, in conjunction with International Women in Engineering Day. The day's themes aimed to educate all attendees about building community, learning together, and supporting and celebrating each other. Over 24 hours of engaging content from industry experts, business leaders, and Keysight executives was available on-demand after the event.
Erica Messinger, who takes on a leadership role for KSWEEP, as well as being a Program Manager for the Software Business and Operations Team, had this to add, "Many technical women spend their entire career​ as the ​only, or one of just two women, in the room.
KSWEEP strives to create opportunities for Keysight's women to connect across the company in communities of support, providing opportunities for professional growth and risk-taking and lifting one another, creating visibility to the incredible contributions of our women employees."
The world needs more women and other unrepresented groups in STEM and leadership roles. But to achieve more and build upon these strong foundations, we must apply a continuous improvement mindset to be even better and not take any progress for granted.
Find out more about how Keysight is building a diverse, inclusive, and respectful environment where all employees have the opportunity to learn and grow.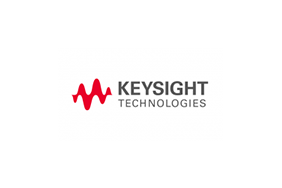 Keysight Technologies
Keysight Technologies
Keysight Technologies, Inc. (NYSE: KEYS) is a leading technology company that helps enterprises, service providers and governments accelerate innovation to connect and secure the world. Keysight's solutions optimize networks and bring electronic products to market faster and at a lower cost with offerings from design simulation, to prototype validation, to manufacturing test, to optimization in networks and cloud environments.
More from Keysight Technologies