Published 03-31-21
Submitted by Arrow Electronics, Inc.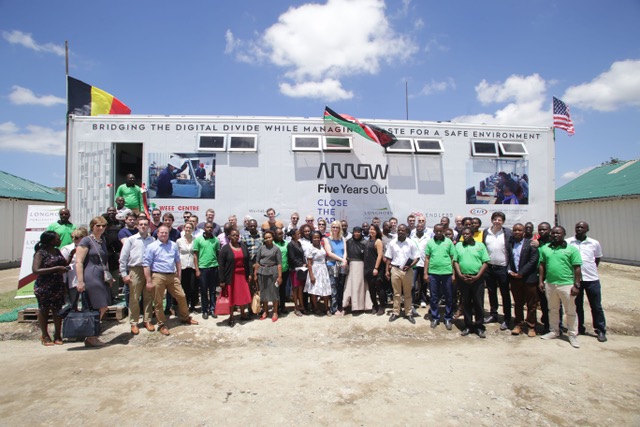 DENVER, Colo., March 31, 2021 /CSRwire/ – Arrow Electronics has received a 2021 Communitas Award for Excellence in Corporate Social Responsibility for its DigiTruck project, a fleet of mobile, solar-powered technology classrooms and enterprise incubators designed to address the digital divide in sub-Saharan Africa. 
The Communitas Awards is an international effort to recognize the spirit of communitas – people helping people. Communitas winners unselfishly give of themselves and their resources, and are changing how they do business to benefit their communities. Communitas winners ae recognized for specific programs involving volunteerism, philanthropy, or ethical sustainable practices. Nominees are evaluated based on the extent and effectiveness of their program.
Arrow developed the DigiTruck with international nonprofit Close the Gap (CTG), building the "trucks" with used shipping containers mounted on trailers and equipping them with solar power, connectivity and a range of computers that found second lives after being collected and refurbished. There are eight DigiTrucks in service today. Arrow supports three of the units, including a prototype that still operates in Europe as a mobile classroom and promotional vehicle for circular economy initiatives.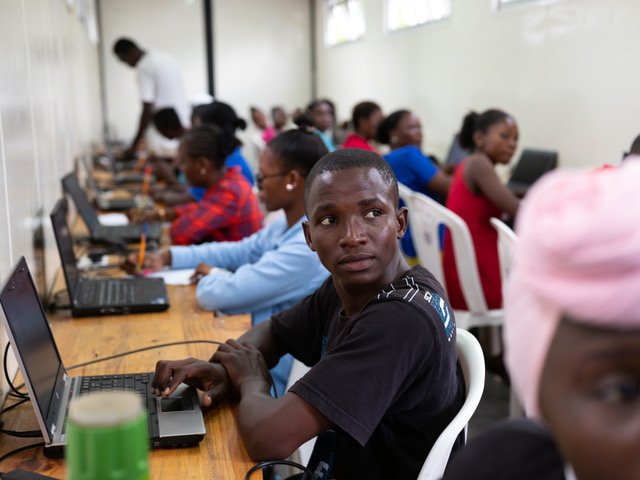 Arrow sponsors a DigiTruck based in the foothills of Mt. Kilimanjaro in Tanzania, which provides online lessons and computer literacy for schoolchildren orphaned by HIV/AIDS, Covid-19 and other illnesses. Another DigiTruck makes a circuit serving the areas surrounding Kenya's two largest cities, Nairobi and Mombasa, offering computer literacy and online job skills training for adults.
Since its launch in August 2018, the DigiTruck in Kenya has provided enterprise training for more than 1,000 people – the majority of them female. The DigiTruck at Mt. Kilimanjaro fills an important gap, giving students from age 14 to 20  who have left school a second chance at a bright future. More than a dozen of the students in Tanzania have progressed far enough on the DigiTruck's curriculum of English literacy, STEM concepts and life skills to re-enroll full time at a private boarding school.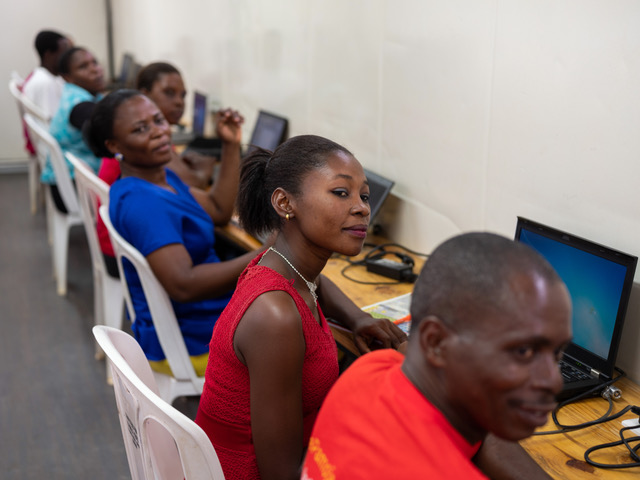 Arrow is planning a new DigiTruck with CTG that would serve as a mobile maker space.
Communitas Awards was started in 2010 as an outgrowth of the pro bono recognition program of the Association of Marketing and Communication Professionals (www.amcpros.com), which honors creative achievement and fosters partnerships with charities and community organizations worldwide. 
About Arrow Electronics                                                                                                                       
Arrow Electronics (NYSE:ARW) guides innovation forward for over 180,000 leading technology manufacturers and service providers. With 2020 sales of $29 billion, Arrow develops technology solutions that improve business and daily life. Learn more at FiveYearsOut.com.

Arrow Electronics, Inc.
Arrow Electronics, Inc.
Arrow Electronics' Corporate Social Responsibility (CSR) program guides today's innovators to a better tomorrow. With our help, our partners will transform their ideas into real and influential achievements that will help people and the communities in which Arrow works.And just as technology touches all facets of our lives, we intend to foster new, cross-cutting collaborations between Arrow, CSR partners, customers and suppliers, so efforts yield astonishing and unforeseen results. Working together, we can make the world a better place — now and Five Years Out.
Learn more at www.fiveyearsout.com.
More from Arrow Electronics, Inc.