Published 03-31-21
Submitted by Tetra Tech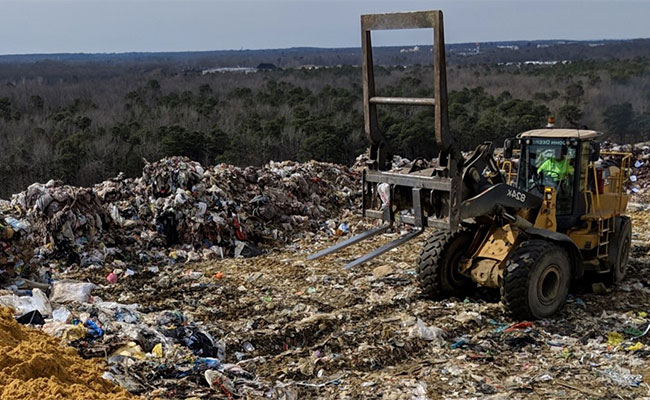 Tetra Tech's Erica Lawson and Meleesa Johnson, the Director of Solid Waste Management for Marathon County, Wisconsin. wrote this piece to discuss the how the solid waste solutions and wastewater industries work together with state agencies to develop an action plan for per- and polyfluoroalkyl substances (PFAS) regulation.
The original article appeared in Waste Advantage Magazine's March 2021 issue.
The solid waste and wastewater industries are evaluating their intertwined roles in the PFAS life cycle to protect the public from potential adverse health impacts of PFAS. The widespread use of products containing PFAS results in multiple exposure pathways throughout the life cycle of the chemicals, making it difficult to develop a data- and science-driven action plan for mitigating potential public exposure.
The federal process to develop environmental standards for these chemicals can be lengthy. This has caused individual states to develop their own standards to reduce risk. Wisconsin's approach shows great promise as a standard bearer. With the development of a multi-agency PFAS action plan, reliance on carefully vetted data, consideration of public and industry comments and concerns, and active involvement of the Wisconsin Solid Waste PFAS Coalition, the state of Wisconsin is taking the appropriate measures to protect human health and the environment while avoiding the pitfalls of a hasty overreaction.
PFAS and solid waste management
Discarded consumer products and industrial wastes containing PFAS decompose in landfills, releasing PFAS from the waste into landfill gas and leachate. Some of these contaminants make their way into groundwater, surface water, and ambient air. Stormwater runoff and discharges from landfills also can be impacted by PFAS due to source materials used in landfill construction. This transport of contaminants potentially makes landfills a key component of the PFAS life cycle.
Landfill leachate is often transported to publicly owned treatment works (POTW) for treatment with other wastewater prior to disposal. Studies show that most wastewater treatment technologies have demonstrated limited effectiveness in removing PFAS. POTW effluent is ultimately discharged to surface waters, and processed solids (biosolids or sludge) are typically land-applied on agricultural fields or landfilled. Both options potentially result in secondary contributions to the PFAS cycle.
Increasing national prominence of the PFAS issue
Scores of local news stories have highlighted the possible effects of PFAS on business and the public. One example is a Haverhill, Massachusetts, water bottling company that ceased operations in August 2019. The bottled water was sold for years throughout New England at Whole Foods, CVS, and various supermarket chains. After the state Department of Public Health issued a health advisory warning that pregnant women, nursing mothers, and infants should not drink or cook with its product due to elevated PFAS levels, the 117-year-old company had to address an onslaught of bad press. "The deluge of unwarranted attention on our company, when PFAS is clearly a national problem with thousands of contributors, has made it impossible for us to keep operating," said one of the company owners.
The impact of PFAS on leachate goes beyond the science and the potential liability, which the Marathon County Solid Waste Department (MCSWD) learned this past year. Since 1980 leachate from MCSWD has been transported to a wastewater treatment facility at a local paper mill, a mere 13 miles away. In return, the paper mill received a preferred disposal rate for waste it generated.
Then came the escalating fear of PFAS—not fear of possible dangers of the compounds themselves, but fear of litigation. The paper mill informed MCSWD that they would no longer accept leachate from any landfill because their processes do not use PFAS-containing products. Mill representatives added that legislative discussions focused on identifying parties responsible for PFAS contribution has forced them to stop accepting leachate at their facility.
This decision left MCSWD scrambling for alternative leachate treatment options. MCSWD eventually identified three alternatives, but each option came with triple the transportation costs. The additional expense means a reduction in earning—reducing the funds used to support community programs, including recycling education and collection of household hazardous waste, sharps, and pharmaceuticals.
What is at stake for the waste management industry?
Much rides on how the PFAS issue will be legislated and regulated, as well as on the results of research being conducted on the impact of PFAS to human health. There are many implications for both the solid waste and wastewater industries. The industries' collective mission is to manage waste in a manner that is protective of human health and the environment, while maintaining an economically viable industry.
A variety of contributing factors make it challenging and confusing to deal with PFAS as an emerging contaminant—substances or environmental pollution for which there are no specific environmental standards assigned for some or all environmental media. The federal government and many state governments have yet to establish regulatory standards for PFAS in media other than drinking water and groundwater (e.g., leachate and biosolids). Furthermore, many states have not yet provided guidance or plans for addressing PFAS constituents at waste management facilities.
Due to their resistance to chemical, biological, and physical treatment methods, PFAS removal or destruction in any media is costly. Many available treatment options include some type of filtration or sorption component in which PFAS compounds are captured, resulting in a residue enriched with PFAS that is generally disposed of as a hazardous waste. It should be noted that PFAS are not currently designated as hazardous substances under the Comprehensive Environmental Response, Compensation, and Liability Act or the Toxic Substances Control Act.
Several new treatment technologies are currently under development; technology development includes research and pilot studies to determine the most effective way to treat and/or destroy PFAS. The waste industry is seeking solutions that provide source reduction to eliminate these compounds—not only in the United States, but also globally. Although the United States has a voluntary agreement banning two of the most used long-chain PFAS, imported products may still contain these compounds. Many other countries have banned the manufacturing and use of PFAS. However, all solutions must account for the discarding of existing products that contain PFAS, as well as the management of contribution from products that are still manufactured with PFAS. In addition, solutions must consider the long service life of products that contain PFAS. Even if all PFAS manufacturing was stopped, waste streams potentially containing PFAS will take decades to be completely eliminated.
Solid waste facilities have long accepted wastes for disposal that have been known to contain PFAS, including disposal in unlined, closed or inactive landfills, potentially posing a greater threat to human health and the environment. To prevent the unnecessary closure of essential landfill facilities, the waste management industry will need consistent and realistic regulatory standards; standardized sampling methods producing defensible and reliable data; and sufficient funding for costs associated with the assessment, investigation, and treatment of PFAS.
Looking forward, unless people change their consumption habits and demand that the federal government ban the use of PFAS—and their equally concerning replacement chemicals—in the production and manufacturing of their everyday household items, solid waste facilities will continue to be receivers of PFAS.
Progress toward federal regulation
At present, the federal response to the PFAS disposal issue—and how to regulate it—is slowly moving forward. In early 2020, the U.S. Environmental Protection Agency (EPA) determined that it would begin the process to set a regulatory standard for perfluorooctanoic acid (PFOA) and perfluorooctanesulfonic acid (PFOS), a process that could take several years. The EPA PFAS Action Plan provides information on how EPA is addressing PFAS in the interim. Until the standardization process is complete, EPA established a drinking water health advisory for PFOA and PFOS at 70 parts per trillion to provide a margin of protection from a lifetime of exposure.
Meanwhile, states have taken the lead in setting health or risk-based standards for PFAS in environmental media, primarily water, with little to no consistency among them. Several states are developing a scope and action plan that is simply not feasible due to the size of the issue and the many factors involved. Some states have promulgated or proposed a wide range of permitted values. This is especially problematic for companies with facilities in multiple states, who may have to meet vastly different regulatory standards.
Wisconsin takes a proactive approach
Like many state agencies, Wisconsin Department of Natural Resources (DNR) and the Department of Health Services have been under pressure to create regulations and guidance to address contamination associated with PFAS. As they continue to observe and learn from other states, they are focused on the development of achievable standards that protect human health and the environment, with a solid infrastructure to administer the process.
The regulatory development process is guided by an executive order issued by Governor Tony Evers in 2019, which directed DNR to create the Wisconsin PFAS Action Council (WisPAC). Its charge is to develop and coordinate statewide PFAS initiatives and formulate an Action Plan. Working with two advisory groups—one focused on impacts to local government and the other focused on public and citizen input—WisPAC collected information and comments to be incorporated into a draft action plan. One of the recommendations in the plan states that WisPAC will provide guidance on how to manage landfill leachate containing PFAS. The Final PFAS Action Plan was released in December of 2020.
Other DNR initiatives include:
Establish groundwater standards for a list of 36 PFAS compounds considered most likely to enter groundwater resources
Collect and analyze data to develop surface water criteria for PFOA and PFOS
Evaluate and interpret PFAS sampling results from POTWs, surface water, fish, and wildlife
Develop leadership within the Great Lakes PFAS Task Force
Distribute a statewide aqueous film-forming foam (AFFF) survey to determine use, storage, and collection and disposal options for PFAS-containing foams
Establish a lab certification program for analysis of PFAS in drinking water and other matrices
Launch the Wisconsin Solid Waste PFAS Coalition
In October 2019, the Solid Waste Association of North America (SWANA) Badger Chapter, Associated Recyclers of Wisconsin (AROW), and Wisconsin Counties Solid Waste Management Association (WCSWMA) formed the Wisconsin Solid Waste PFAS Coalition. The coalition's goal is to bring together a network of solid waste and wastewater professionals to share information and determine the impact of PFAS on all aspects of the waste management industry.
Rather than trying to minimize PFAS challenges and concerns, the coalition is staying focused on a consistent message and bringing fact-based information to the table. It has had several notable accomplishments, including development and dissemination of a PFAS fact sheet focused on waste management systems. The fact sheet captured significant media interest, netting statewide television, radio, and newsprint coverage.
In July 2020, the coalition presented a webinar to legislators and their staff, providing an industry perspective on PFAS and sharing how legislators can help to support the waste industry during the legislative and rule-making process.
Incorporating industry concerns into practical and feasible regulations
Wisconsin is headed in the right direction by implementing a collaborative effort to develop state-level standards with a high level of stakeholder input. It is demonstrating a path forward for other states by gathering stakeholders to assist with the development of an action plan and by conducting new studies and research efforts to assist with the development of regulations. This is critical to enable the solid waste and wastewater industries, that provide invaluable services, to continue serving the public without incurring heavy losses.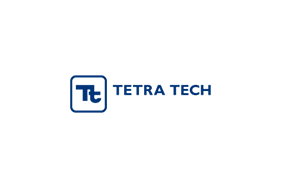 Tetra Tech