Published 03-25-21
Submitted by Clarivate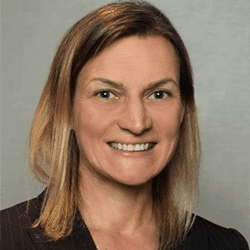 Yesterday, 23rd March, Trip Actions hosted the Destinations Europe Conference, a virtual travel & expense summit for finance and travel management professionals. Marilyn Johnson, Sr. Director of Global Sustainability at Clarivate spoke about sustainable business travel at the virtual event.
During the session titled 'The Path to Sustainable Business Travel' and moderated by Zoran Kovacevic, Director of Product Management at Trip Actions, Marilyn joined other panelists including Alison Mason, Global Travel Program Manager at Thoughtworks; Jill Blickstein, Managing Director and Head of ESG at American Airlines; and Bichael Birk, Head of Strategic Customer and Project Management at  Deutsche Bahn, to discuss sustainable business travel.
It was an interactive discussion from professionals in different types of businesses and with varying roles - all connected and committed to sustainable business travel. During the session, they discussed sustainability as a megatrend and the impact of sustainability on the business travel industry and shared their approach to sustainability, setting sustainability goals and initiatives. 
Marilyn Johnson, Sr. Director of Global Sustainability at Clarivate said "I think there's still that need and desire for human interaction. People want to gather again. The question is more on "How do we get from A to B"? If we can do it in a sustainable way, I think everyone is going to want to travel again."
Learn more about the Clarivate commitment to sustainability.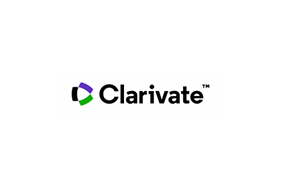 Clarivate
Clarivate
Clarivate™ is a global leader in providing solutions to accelerate the lifecycle of innovation. Our bold mission is to help customers solve some of the world's most complex problems by providing actionable information and insights that reduce the time from new ideas to life-changing inventions in the areas of science and intellectual property. We help customers discover, protect and commercialize their inventions using our trusted subscription and technology-based solutions coupled with deep domain expertise. For more information, please visit clarivate.com.
More from Clarivate