Published 03-22-21
Submitted by Gildan Activewear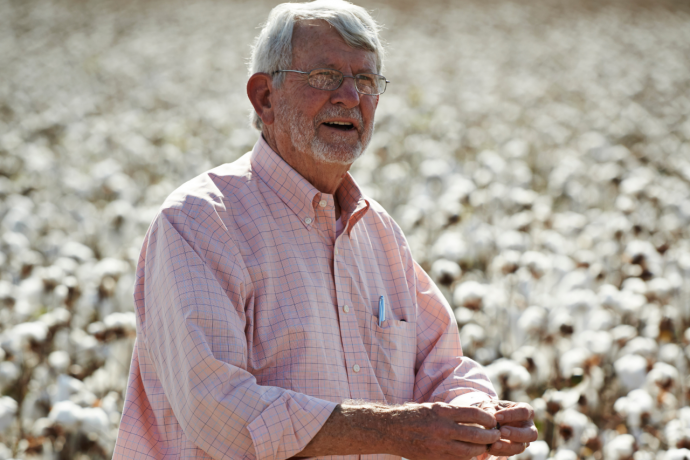 Dr. Andrew Jordan; sustainability advocate and advisor to Cotton Council International (CCI), Cotton Incorporated, and the US Cotton Trust Protocol
For World Water Day, we sat down with Dr. Andrew Jordan; sustainability advocate and advisor to Cotton Council International (CCI), Cotton Incorporated, and the US Cotton Trust Protocol (USCTP); to get his perspectives on the link between cotton and water. Read on as he sheds a light on some of the myths surrounding water use and cotton growing and as he paints a promising picture of cotton's future in the apparel and fashion industry.
Can you give us an overview of your background and what led you to sustainability advocacy in the cotton industry?
I was the Director of Technical Services at the National Cotton Council (NCC), a trade organization with members across the entire cotton value chain: from farmers to textile spinners and every segment in between. I also worked with the export promotion side of the industry, where I engaged with international manufacturers and brand customers. During my time there, I learned that cotton customers from across the globe were interested in ethically and sustainably grown cotton.
The foundation for my deep interest in sustainability started with my father, who was a leader in soil and water conservation. He was an innovator and was always among the first to adopt the latest conservation practices, which served as inspiration for other farmers in Georgia, where our farm was located.  
What are the main sustainability concerns surrounding cotton?
The overall concern is how to maintain a healthy balance among the three pillars of sustainability:  environmental, social, and economic. Environmental concerns include reducing the energy use and greenhouse gas emissions that come from cotton production; social concerns relate to the ethical treatment of workers, which is a problem globally; and economic concerns often surround the profitability of cotton and the impacts this has on farmers. If cotton farmers don't thrive, then the other pillars won't either.
Cotton is often cited as a water-intensive crop. How does cotton production affect water use around the world?
When put in the context of global agriculture, cotton's water use is actually quite small. That's because cotton is a drought-tolerant crop requiring minimal irrigation. The ability to thrive in dry climates makes it one of the most versatile crops on the planet. 
Unfortunately, years ago, water was overused. At the time, there was an abundance of water and lack of understanding about efficient use and timing of irrigation. It was that overuse that created the myth that cotton is a water intensive crop. Fortunately, with modern genetics and technology, cotton plants and harvesting are more efficient in terms of water use. Since 1980, we have actually decreased the amount of water for each pound of cotton produced by 79%, and the U.S. cotton industry's goal is to boost its water use efficiency by 18% by 2025.    
What makes US cotton harvesting techniques more sustainable? 
Harvester operators are specially trained to use gauges and instruments for monitoring harvesting. This helps them measure and record important information to inform future management decisions. Ultimately, this supports further reduction of the environmental footprint of cotton farming.
Another essential component of sustainability is the well-being of workers, and in the US, our practices and standards effectively prevent workers from unethical treatment. The USCTP established criteria as part of its fundamental principles that require equitable, fair, and safe workplaces and environments for its labour force. In addition to that, about 100% of US cotton is harvested with machines, which creates safer and less stressful working conditions.
Can you talk about US cotton growing as it relates to water usage specifically? 
About 65% of the cotton acreage in the US is grown on land using rainfall only. The remaining crops typically receive some irrigation to supplement natural rainfall. This is important during drier years, where having the ability to irrigate is good assurance against crop loss. In 2020, less than 4% of US cotton acreage was totally dependent on irrigation.
Is growing cotton with rainwater a common technique?
Growing cotton with rainwater is a global practice, and the use of irrigation really depends on the area. In arid desert climates, like those seen in the Western States of the US, Australia, or Israel, irrigated water is essential. 
What are the sustainable irrigation methods or practices available to cotton growers in water-scarce areas?
There are a number of new techniques that employ water-saving technologies. For example, computer-controlled watering systems help with applying only the amount of water needed for plant growth, meaning that no water goes to waste.
Healthy soil also improves crop resiliency. Farmers can help promote soil health by planting cover crops, employing better tillage practices, and increasing the soil's organic matter. This is essential for enhancing the soil's ability to capture more of the natural rainfall in order to store it for a non-rainy day. A farmer acquaintance of mine refers to healthy soil as his "poor man's irrigation" because with healthy soil, he doesn't need support from irrigation systems, which require large investments. Instead, he relies solely on the improved capacity for his healthy soil to hold water. This extra storage of water helps carry his field through the dry periods. 
What are some of the barriers hindering farmers in water-scarce regions from using these methods?
The greatest barriers are both the cost- and time-related investments required of some of these methods with no short-term assurance of success. Implementing a soil health program is not a one-and-done program that can be completed in a short period of time.  It takes years of commitment, and for farmers faced with tight margins, it is a big risk to go through the transition of increasing input costs with no immediate financial gains. 
The US federal government has recognized the challenges that such long-term investments can have on some farmers, which is why the Natural Resources Conservation Service (NRCS) has made a limited amount of funds available for farmers to use for these programs in order to lessen the impacts of upfront costs.
From a sustainability standpoint, what is your vision for cotton farming going forward? 
My vision begins as one of excitement. I see our farming strategies leading to carbon neutrality. According to the National Cotton Council, the US cotton industry has continued to reduce its environmental impacts over the last 30 years, and by 2025, the industry goal is to reduce greenhouse gas emissions by an additional 39%. As we continue lowering greenhouse gas emissions, I believe cotton will be the fibre of choice for apparel and fashion brands to meet their science-based targets.
I also envision that more people will recognize that cotton is an energy positive plant because the energy found inside the cottonseed oil greatly exceeds the energy used for its production. I also envision that with continued progress toward more sustainable practices, we will be able to maximize the benefits of soil health and improve water use efficiency by an additional 50%.
The US cotton industry published a set of goals to meet the environmental challenges of water, soil conservation, carbon, greenhouse gas emission, and land use efficiency by 2025. Meeting those goals will serve as an important recognition that US cotton will be a responsible fibre of choice for the apparel and fashion industry. 
Gildan primarily sources high-quality US cotton for its products, which is grown using industry-leading ethical and sustainable practices. Learn more about Gildan's cotton commitment on the Company's Genuine Responsibility® website.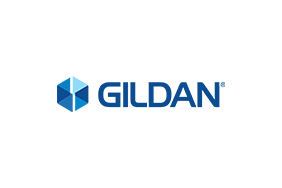 Gildan Activewear
Gildan Activewear
Gildan is a leading manufacturer of everyday basic apparel which markets its products in North America, Europe, Asia-Pacific and Latin America, under a diversified portfolio of Company-owned brands, including Gildan®, American Apparel®, Comfort Colors®, Gildan® Hammer™, Gold Toe®, Anvil®, Alstyle®, Secret®, Silks®, Kushyfoot®, Secret Silky®, Therapy Plus™, Peds® and MediPeds®, and under the Under Armour® brand through a sock licensing agreement providing exclusive distribution rights in the United States and Canada. Our product offering includes activewear, underwear, socks, hosiery and legwear products sold to a broad range of customers, including wholesale distributors, screenprinters or embellishers, as well as to retailers that sell to consumers through their physical stores and/or ecommerce platforms. In addition, we sell directly to consumers through our own direct-to-consumer platforms.
Gildan owns and operates vertically-integrated, large-scale manufacturing facilities which are primarily located in Central America, the Caribbean Basin, North America, and Bangladesh. With over 46,000 employees worldwide Gildan operates with a strong commitment to industry-leading labour and environmental practices throughout its supply chain in accordance with its comprehensive Genuine Responsibility® program embedded in the Company's long-term business strategy. 
More from Gildan Activewear