Published 03-19-21
Submitted by Lenovo
Back in autumn 2020, space architects and modern-day explorers Sebastian Aristotelis and Karl-Johan Sørensen set out on an intrepid mission to the arctic north of Greenland. As we have written in previous articles, the aim was to road-test their prototype Lunar habitat in one of the harshest, most unforgiving terrains on earth. Today, four months after we chatted with Sebastian at the edge of civilization, he is back at LUNARK's home base, a busy workshop in Copenhagen.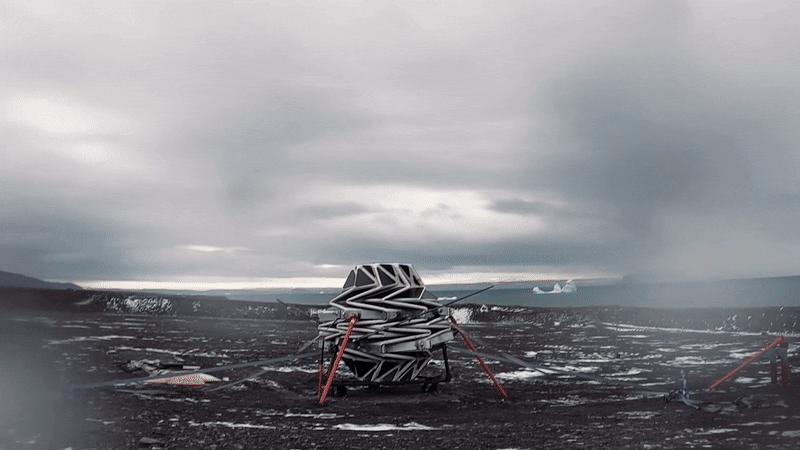 Thankfully, the years of work that went into perfecting the habitat, and the duo's intuitive and deep knowledge of every bolt and screw of the structure, meant that the mission was a success. So, what is it really like to spend three months in a 17.2m³ pod, cut off from life as we know it?
Beautiful landscapes and meeting the locals 
"Overall, the entire experience was positive," says Sebastian. "The landscape that we found ourselves in was incredible, like something out of a nature documentary. When we looked out across the horizon, I could see further than I ever have before, and at night the colours of the sky were absolutely incredible."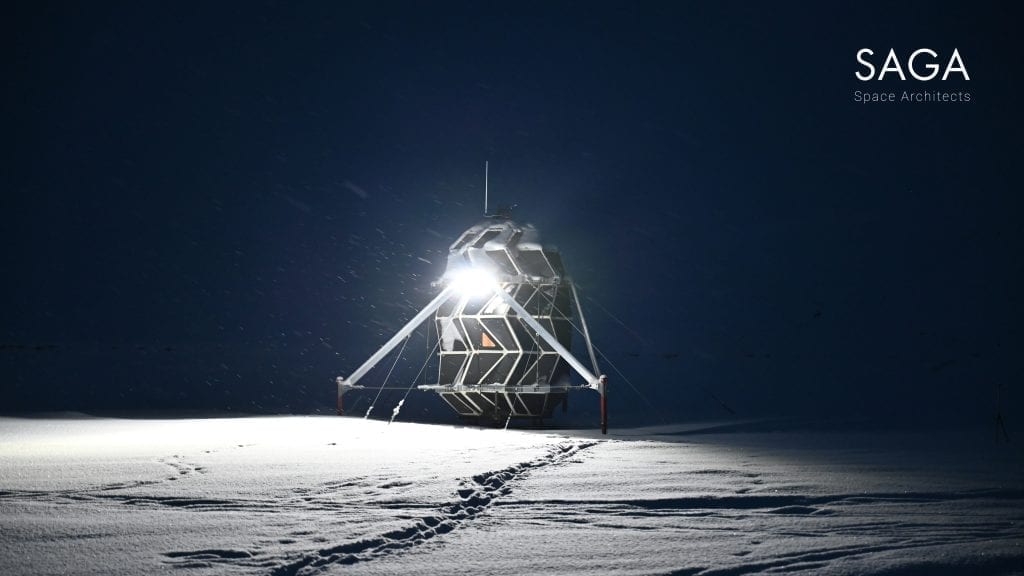 He acknowledges that in space, the experience may prove rather more challenging, as the lunar landscape is unchanging and barren. That said, having nature on their doorstep wasn't always an entirely positive experience.
Neighbouring locals included arctic foxes and the occasional polar bear. The only reference material they had to educate themselves on the local population was David Attenborough's 'Frozen Planet.'
"In order to protect ourselves from the threat of a polar bear we carried rifles at all times when outside of the habitat," he says. "Thankfully, we never came face to face with one, but one morning when we woke up, we found fresh polar bear tracks in the snow that led right up to the door of the habitat. That was a really scary moment. It was difficult to concentrate that day when we knew it may still be roaming about nearby."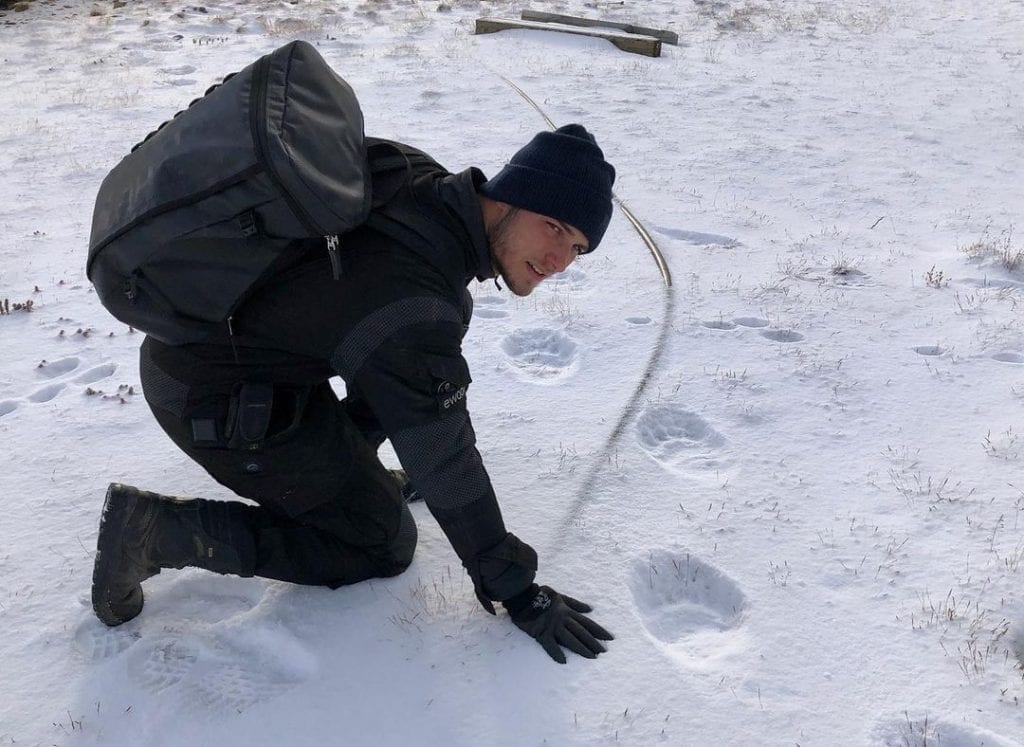 Sustaining technology 
Technology played a big part in how Karl and Sebastian were able to maintain the habitat during the mission. Built-into the fabric of the habitat were sensors that enabled the structure to notify the pair when anything needed to be checked or repaired. The sensors were monitored by 'Odin,' the ThinkCentre M90n Nano IoT Hub that functioned as the 'brain' of the habitat.
"Every day we would check Odin and the sensors to monitor the temperature and habitat structure," he says. "When we woke up, we immediately checked the dashboard and interface to ensure that nothing had happened overnight.
"We ended up monitoring everything constantly throughout the day because during that time the habitat ends up becoming your entire universe. So, you become very sensitive to changes like humidity and temperature."
A key benefit of the IoT set up was that the sensors were agile enough to be moved from location to location, giving them a problem-solving tool when faced with any issues. For example, when the sanitation tank underneath the habitat froze due to the rapid drop in temperature  overnight. By attaching a sensor to the pipes, they were able to monitor them and maintain a temperature that kept them free of frost.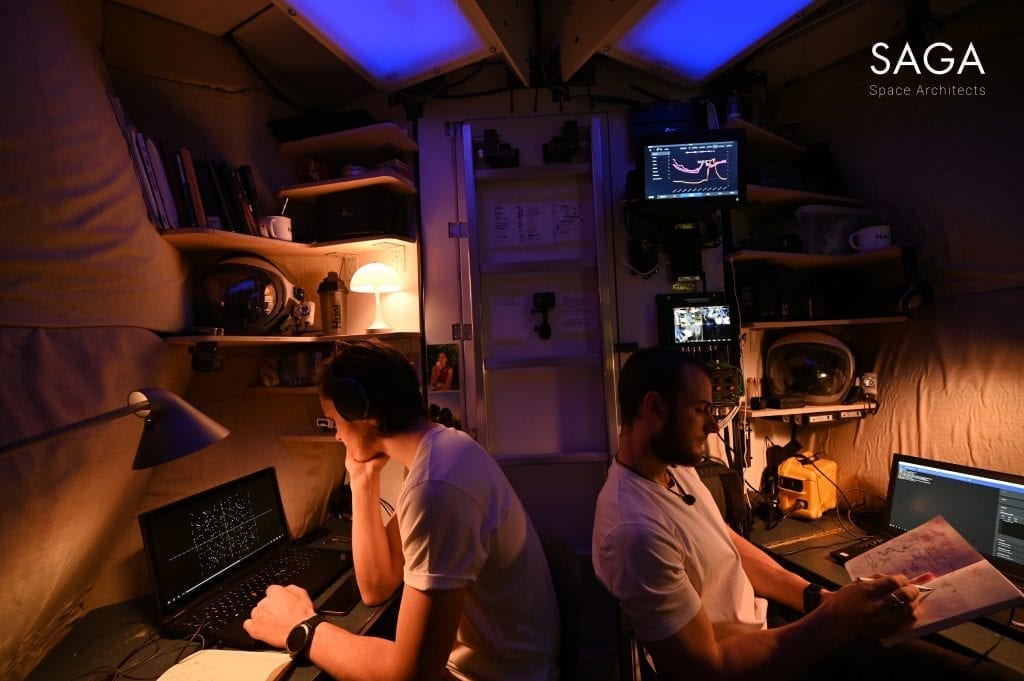 "When we came back we had a debrief with a psychologist about the impact of the troubleshooting that we had to undertake in order to survive on the trip," he adds. "We found that during the trip we had immediate stresses like the polar bear close call, or the sanitation pipes freezing over, which required us to act quickly and calmly.
"Then we had the long, slow stresses that isolation brought with it. The strange thing is that this slow stress is something a lot of people are dealing with in the real world right now due to the pandemic. When we came out some of our friends joked that we were the isolation experts."
Building new skills in solitude 
This was one of the most difficult things about the mission. Living in confinement was tough and it was something that their astronaut advisor, Andreas Mogensen, had warned them about, telling them to keep their minds active and healthy by staying productive and filling up the day with tasks.
"It was a very introspective journey," Sebastian says. "You really go through a lot of things and get the opportunity to reflect on yourself and what you want out of life. For three months we were almost entirely alone with our thoughts. There was no internet whatsoever, so we weren't affected by the notifications and distractions that come hand in hand with constant connectivity."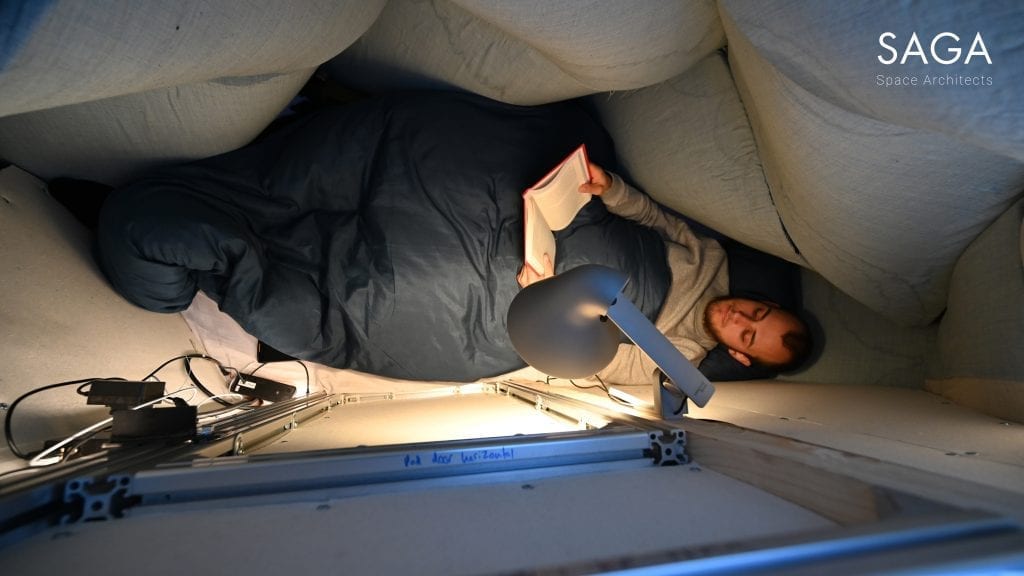 In the evenings they kept themselves entertained with various movies and TV shows that they pre-loaded on their Thinkpad P53 laptops (including "The Martian," which ended up feeling more like a documentary than fiction).  However, like many locked down around the world, the pair looked to learn new skills to keep their minds occupied over the prolonged period of isolation.
"Karl studied math," he says, "while I studied 3D visualisation and personal philosophy. Things we'd always meant to do in our usual day-to-day lives, but never had the time to. In Greenland it felt like we had all the time in the world."
On returning to Copenhagen in December, the team are now hard at work reporting the findings of their experience to the research communities they had partnered with ahead of the mission. In the summer of 2021 they will return to Greenland to collect the habitat and see how it has weathered the harsh winter conditions.
Sebastian is positive about the future, with the ultimate goal of one day visiting space himself.
"You can't be an astronaut as a career – it can never be your main objective," he concedes. "But if it happens, that would be pretty cool, and until then I'm happy getting to design the habitats that will sustain us in space."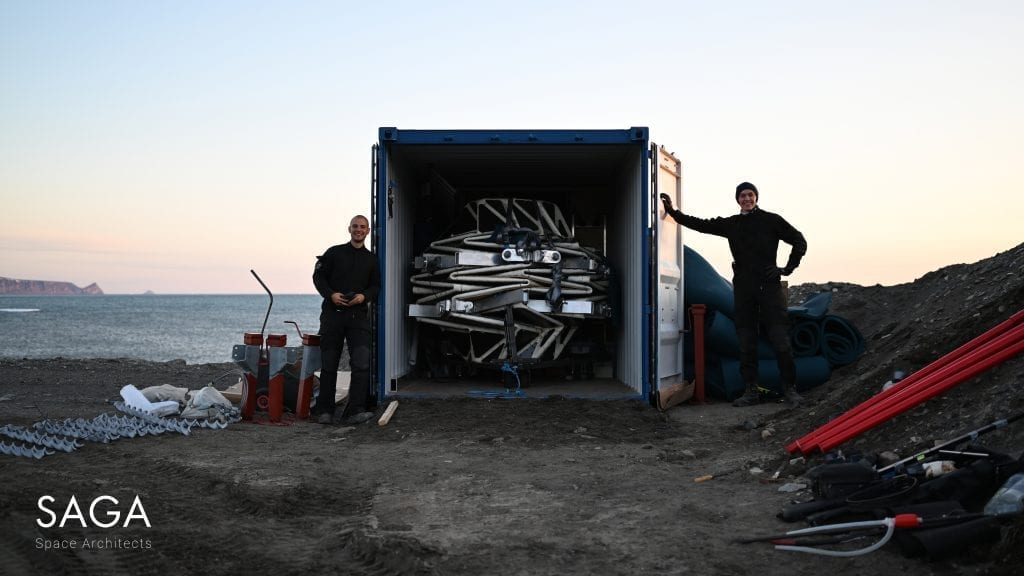 To keep updated on what's next for LUNARK, you can follow them on Instagram @SAGA_Space_Architects and on their website.
Lenovo and LUNARK 
The LUNARK team originally reached out to Lenovo to collaborate on the technology for its mission in 2020. Having had a good experience with ThinkPad laptops in the past during their travels, they were keen to use them again for their LUNARK mission. Following a conversation with the local Lenovo team, Johan Steffensen and Jacob Christensen, the team agreed on the Lenovo tech that they would use during the mission.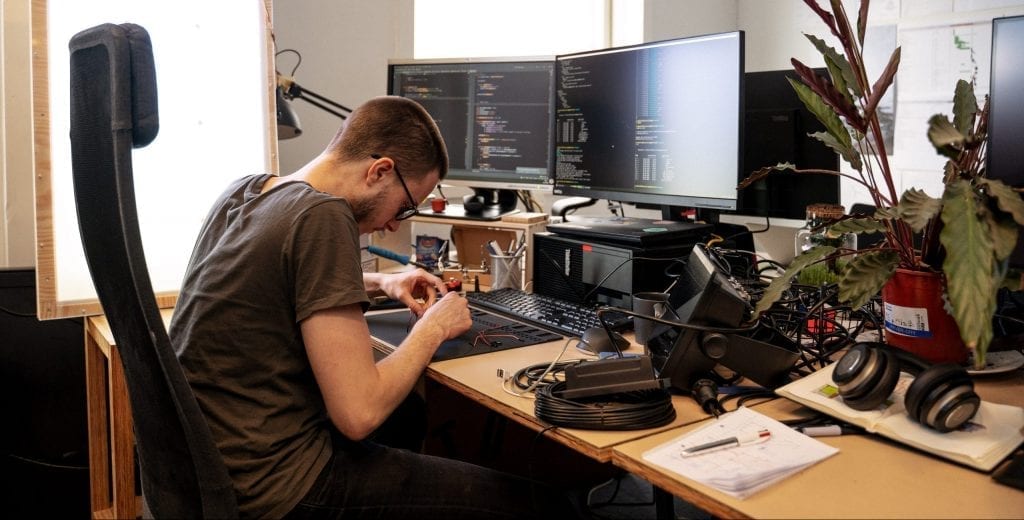 CTO Simon Kristensen working on the ThinkCentre M90n Nano at the heart of the Lunark module.
Meet Odin: The "Brains" of LUNARK
Built-into the LUNARK habitat is a Lenovo ThinkCentre M90n Nano IoT hub, which functions as the brain of the habitat and that the team have nicknamed Odin. If that sounds familiar, it's because he is the father of Marvel stalwarts Thor and Loki. As it is written in Norse mythology, Odin is a one-eyed god who was granted an incomprehensible amount of knowledge of the universe in return for his eye. Odin gained knowledge from a network of ravens, who would report back important information. Naturally, the team have dubbed the sensors in and around the habitat ravens.
Odin is compact in size, with a great processing power, durability and reliability. The team have worked with two data scientists to build a predictive algorithm that processes data from 76 sensors and can deliver information on expected maintenance, meaning Karl and Sebastian can pre-emptively make repairs and alterations before anything actually goes wrong.
The computer measures biometric data, humidity, temperature and other relevant data, which will be stored and shared with several different research studies on survival in space.
Lenovo PCs: Durable, Powerful
Outside the habitat there is no change of scenery or newness, meaning that Sebastian and Karl will be hard pressed for entertainment, as well as space, so the devices they brought with them to break the monotony of the mission needed to be built for more than one function.
The pair embark on their mission equipped with two ThinkPad P53 Laptops, which function as the primary tool for working and source of entertainment. They were chosen due to their reliability, durability and power, since they will be used under extreme conditions and handling large, graphically demanding CAD-files.
The temperature is -30°C with a humidity of approximately 80%, with wind speed of up to 60km/h – meaning the tech they're using needs to be durable! The devices are military grade tested and have significant processing power.
The primary source of energy is from solar panels, and September, October and November have less than 200 hours of sun in total on average. The nearest genuine settlement is Thule, which is located 75 kilometres from Moriusaq, the destination for the mission.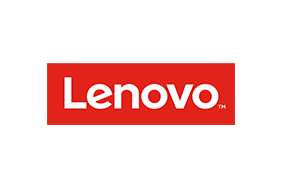 Lenovo
Lenovo
About Lenovo 
Lenovo (HKSE: 992) (ADR: LNVGY) is a US$70 billion revenue global technology powerhouse, ranked #171 in the Fortune Global 500, employing 75,000 people around the world, and serving millions of customers every day in 180 markets. Focused on a bold vision to deliver smarter technology for all, Lenovo has built on its success as the world's leading PC player by expanding into new growth areas of infrastructure, mobile, solutions and services. This transformation together with Lenovo's world-changing innovation is building a more inclusive, trustworthy, and sustainable digital society for everyone, everywhere. To find out more visit https://www.lenovo.com, and read about the latest news via our StoryHub.
More from Lenovo