Published 03-17-21
Submitted by Cummins, Inc.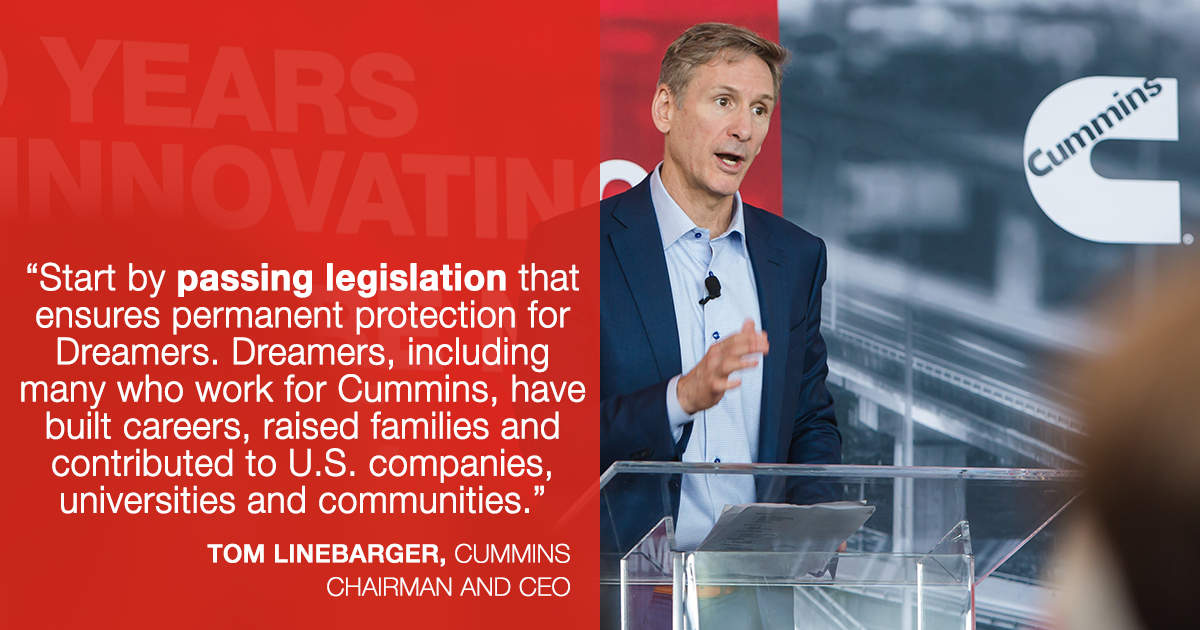 Cummins Chairman and CEO Tom Linebarger called Monday on Congress and President Biden to make the Deferred Action for Childhood Arrivals program permanent and then begin work on comprehensive immigration reform.
"I strongly urge the Biden Administration and Congress to take one immediate and decisive step to unify our country," Linebarger said in a letter appearing on the Indianapolis Star's website. "Start by passing legislation that ensures permanent protection for "Dreamers" or codifies the Deferred Action for Childhood Arrivals (DACA) program. President Biden has already issued an executive order to 'preserve and fortify' DACA, but additional legislative action is required to provide a pathway to citizenship."
Linebarger said while there will be unquestionably much debate over comprehensive immigration reform, protecting DACA recipients should be something everyone can agree on.
"They arrived on our soil as children and have done nothing wrong," Linebarger said. "They are Americans. They've grown up here, attended school and are significant contributors to our economy and society; some have even served our country in the military. Let's remove the fear and uncertainty now and put them on a path to citizenship."
Shortly after taking office, President Biden signed 17 executive orders, memorandums and proclamations on topics ranging from the pandemic to racial equity and the order protecting DACA recipients, commonly referred to as "Dreamers." However, those directives are not permanent and could be reversed when Biden leaves office.
Cummins, a global power leader, has long believed in the benefits of diversity and inclusion. The company's legendary leader J. Irwin Miller supported Martin Luther King Jr.'s 1963 March on Washington when Miller was simultaneously directing the company and the National Council of Churches.
"As the leader of Cummins Inc., a Fortune 150 global power leader that has been headquartered in southern Indiana for more than 100 years, I have seen firsthand how diversity drives innovation, creates jobs and raises the quality of life in the cities and towns where our employees live and work," Linebarger said in the letter.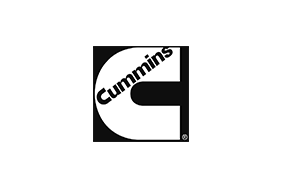 Cummins, Inc.
Cummins, Inc.
Cummins Inc., a global power leader, is a corporation of complementary business segments that design, manufacture, distribute and service a broad portfolio of power solutions. The company's products range from diesel, natural gas, electric and hybrid powertrains and powertrain-related components including filtration, aftertreatment, turbochargers, fuel systems, controls systems, air handling systems, automated transmissions, electric power generation systems, batteries, electrified power systems, hydrogen generation and fuel cell products. Headquartered in Columbus, Indiana (U.S.), since its founding in 1919, Cummins employs approximately 61,600 people committed to powering a more prosperous world through three global corporate responsibility priorities critical to healthy communities: education, environment and equality of opportunity.
More from Cummins, Inc.