Published 03-17-21
Submitted by Oxfam America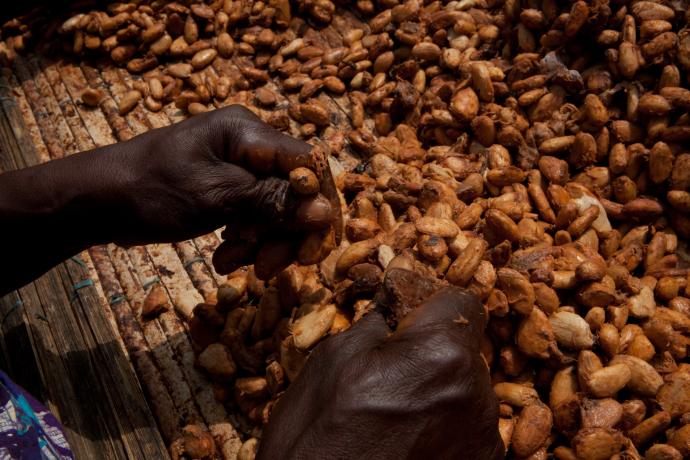 N'Dri Chantal Konan, age 70, separates the pulp from cocoa in Allahteresekro, Côte d'Ivoire. © Peter DiCampo/Oxfam America
March 16, 2021 /CSRwire/ - As COVID-19 exposes vulnerabilities in the global food system, a new Oxfam report highlights the power of the world's top ten food and beverage companies to create more equitable and sustainable supply chains that can help lift millions of food producers out of poverty and fuel economies. The comprehensive report, "Shining a Spotlight" assesses how companies have delivered on commitments made during Oxfam's Behind the Brands campaign to implement stronger sourcing policies that impact climate change, land rights and women's empowerment. 
"Bold human and land rights commitments are a first step, but they are not reaching the very farmers and workers who are at once producing our food and struggling to stay afloat during a global pandemic and a climate in crisis," said Helen Ripmeester, Oxfam America's Associate Director of Inclusive Value Chains and Private Sector. "Greater supply chain transparency, stronger incentives for suppliers to comply with standards and better regulation and accountability, can bring us significantly closer to a more inclusive, equitable and sustainable food system."
Oxfam's Behind the Brands campaign which took place between 2013-2016 brought public pressure on the "Big 10"—Coca-Cola, Danone, General Mills, Kellogg, Mars, Mondelez, Nestlé, PepsiCo, Unilever and Associated British Foods (ABF)—to improve their social and environmental policies. The new report analyzes how the companies have performed on their commitments specifically in Brazil, Ghana, Guatemala, India, and Malawi over the past five years. The report finds that while companies have taken actions at the global level, progress stalls in translating those approaches to countries and through supply chains to reach farmers and workers.
"We get peanuts or nothing in return. At times we don't even have enough money for sowing season. We are just surviving," says Pradeep, a sugar cane farmer in India who was interviewed for a related Oxfam study, the Human Cost of Sugar.
On climate change, companies have been adopting robust climate targets and begun tracking agricultural emissions within their own supply chains over the last few years. Given that the food sector accounts for about 25 percent of global greenhouse gas emissions and small scale farmers are increasingly being impacted by climate change, progress by these big actors is essential for ensuring a just transition in food systems to address the urgency of the climate crisis. But as the report finds, not all companies have kept pace with a 1.5°C global warming scenario and taking serious action on deforestation remains elusive.
On land rights, companies have made significant progress instituting policies at the headquarters level to protect communities at risk of losing their land to the production of sugar, palm and other ingredients. But implementation is uneven. Especially concerning is companies are rarely aware of where new, risky land acquisitions are taking place in their supply chains until it becomes a compliance issue. Knowing where their suppliers are acquiring land – before an investment happens – would allow companies to implement policies that protect farmers and communities most at risk.
On women's economic empowerment, several companies have taken initial steps to foster gender equality and women's economic inclusion specifically in the cocoa sector. Changes include new codes of conduct, parental leave practices, and social investment programs. However, they're often limited to headquarters or specific branches and fail to extend through the supply chain to factory workers, suppliers, and farmers where gender inequalities are more pronounced.
"Amassing a common voice by cocoa farmers is one significant means to ensuring farmers take part in setting the agenda for sustainable cocoa production," Sandra Kwabea Sarkwah, Project Officer with SEND Ghana. "The current Ghana Civil society Cocoa platform with support from Oxfam Ghana has created a new space for collective idea sharing among farmers and civil society organizations at various levels."
Some promising instances of innovation outlined in the report involve companies testing new models on a small scale. For example, the Phata Cooperative in Malawi, demonstrated how smallholder farmers could combine their small family landholdings into large blocks in order to grow and sell sugar cane to Illovo Sugar Africa. A case study about the cooperative shows how farmers have been able to retain land rights and contribute to their own economic and development success.
Ultimately, as the report finds, in order for change to happen at scale, blockages must be addressed. This includes greater commitment to transparency that allows consumers and key stakeholders including farmers and communities affected by supply chains to understand which companies source from which suppliers and where. Companies also must provide the right incentives for suppliers, especially large-scale agribusinesses to comply with policy commitments and take up the agenda for a more resilient global food system.
"Buyers have tremendous power to engage with their suppliers and push for reform," says Ana María Méndez, Director, Oxfam in Guatemala. "In Guatemala, three major food companies suspended sourcing with a palm oil company due to poor sustainability policies.  This motivated the company to make significant strides in awareness of workers' rights, gender justice, and increased transparency, even though the palm oil sector has a long way to go."
With the number of severely hungry people across the world expected to double to 270 million due to COVID-19, the need for systemic change is urgent. Small-scale farmers and workers deserve their fair share of the value they create and access to productive resources, including their own land. The only way forward is for companies to move further, faster on implementing their commitments, and to adopt more holistic business models that internalize social and environmental performance and good governance across supply chains.
/ENDS
Oxfam is a global organization working to end the injustice of poverty. We help people build better futures for themselves, hold the powerful accountable, and save lives in disasters. Our mission is to tackle the root causes of poverty and create lasting solutions. Join us: oxfamamerica.org.
Notes to editors
Shining a Spotlight: A critical assessment of food and beverage companies' delivery of sustainability commitments is accompanied by the public release of four independent evaluations and the agribusiness scorecard.
The agribusiness scorecard assesses seven agribusinesses (Archer Daniels Midland (ADM), Barry Callebaut, Bunge, Cargill, Louis Dreyfus Company, Olam International and Wilmar International Limited) to gauge progress and highlight shortcomings across several themes. Despite the overall increases and some notable policy commitments, the scores remain low. The women, land and climate themes all saw the lowest average increases, indicating that pressure from customers has not moved the sector enough. And the divide between the top performers and those at the bottom is widening. Overall, the agribusiness sector continues to show a need for deeper policy commitments and implementation on key issues.
The four independent evaluations take an in-depth look at implementation efforts on: 

Gender equality in cocoa value chains, assessing the completion and assess the completion and quality of the companies' gender assessments and the resulting action plans.
The UN Women's Empowerment Principles, assessing the extent to which companies that have signed on to the WEPs are taking action to foster gender equality and women's economic inclusion.
Land rights, assessing the extent to which companies have integrated provisions on land rights into their supplier requirements and provided support mechanisms to encourage supplies to become complaint.
Climate change, examining the adoption of science-based emission reduction targets and shifting supplier policies and practices.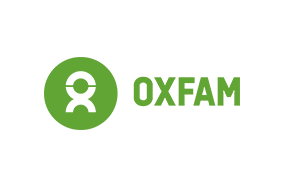 Oxfam America
Oxfam America
Oxfam is a global organization working to end the injustice of poverty. We help people build better futures for themselves, hold the powerful accountable, and save lives in disasters. Our mission is to tackle the root causes of poverty and create lasting solutions. Join us: oxfamamerica.org.
More from Oxfam America