Published 03-11-21
Submitted by UN Global Compact Network UK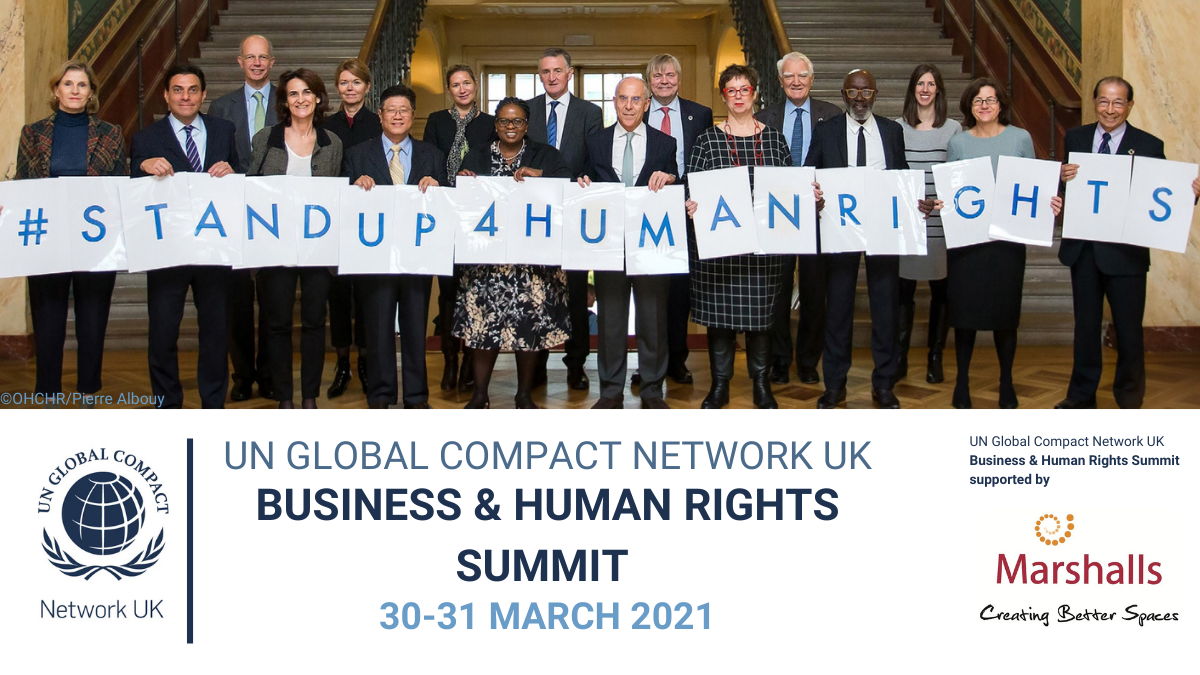 March 11, 2021 /CSRwire/ - We invite you to participate in the UN Global Compact Network UK's flagship Business & Human Rights Summit. The summit will be taking place 30-31 March 2021, and is generously supported by Marshalls plc.  
This event guarantees two days of future-fit solutions and best-practice sharing with 800+ CEOs, business leaders, heads of sustainability, investors, & NGOs. We put you at the centre of our sessions with deep-dive case studies, in-depth discussion, and Q&A, so you walk away with new ideas, knowledge, and connections to maximise your own impacts and advance your ambitions. 
The event is free of charge, but space is limited - don't miss out! Confirm your place here today: https://bit.ly/3b4aUAF  
We are particularly excited to announce that Sanda Ojiambo, CEO & Executive Director of the United Nations Global Compact will be providing an exclusive welcome to attendees during our opening plenary. Sanda joins industry leaders, government officials, and civil society trailblazers in our two-day summit to progress, shape, and showcase how businesses are addressing salient human rights issues in 2021. 
Confirmed speakers include:   
Baroness Young of Hornsey  
Simon Boss, CEO, Shoosmiths  
Dr. Márcia Balisciano, Global Head of Corporate Responsibility, RELX & Chair of the UN Global Compact Network UK  
John Morrison, Chief Executive, Institute for Human Rights & Business  
Chris Southworth, Secretary General, International Chambers of Commerce United Kingdom 
Antonio Zappulla, CEO, Thomson Reuters Foundation 
Phil Bloomer, Executive Director, Business & Human Rights Resource Centre  
Rae Lindsay, Partner, Clifford Chance   
Mattie Yeta, Head of Sustainable IT, Department for Environment, Food and Rural Affairs 
Mikko Niva, Group Privacy Officer and Head of Legal – Privacy, Security & Content Standards, Vodafone 
Robin Sundaram, Responsible Sourcing Manager, Nestlé UK 
Shiv Sibal, General Counsel & Company Secretary, Marshalls plc  
Joanna Ewart-James, Executive Director, Freedom United  
Chris Harrop OBE, Group Marketing & Sustainability Director, Marshalls plc  
Adil Rehman, Senior Ethical Trade Manager, ASOS  
Andrew Harper, UNHCR Special Advisor on Climate Action  
Peter Andrews, Head of Sustainability Policy, British Retail Consortium  
And many more  
 Discover the full speaker line-up and agenda here: https://www.unglobalcompact.org.uk/business-human-rights-summit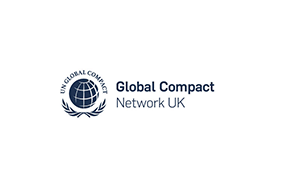 UN Global Compact Network UK