Published 03-08-21
Submitted by Gen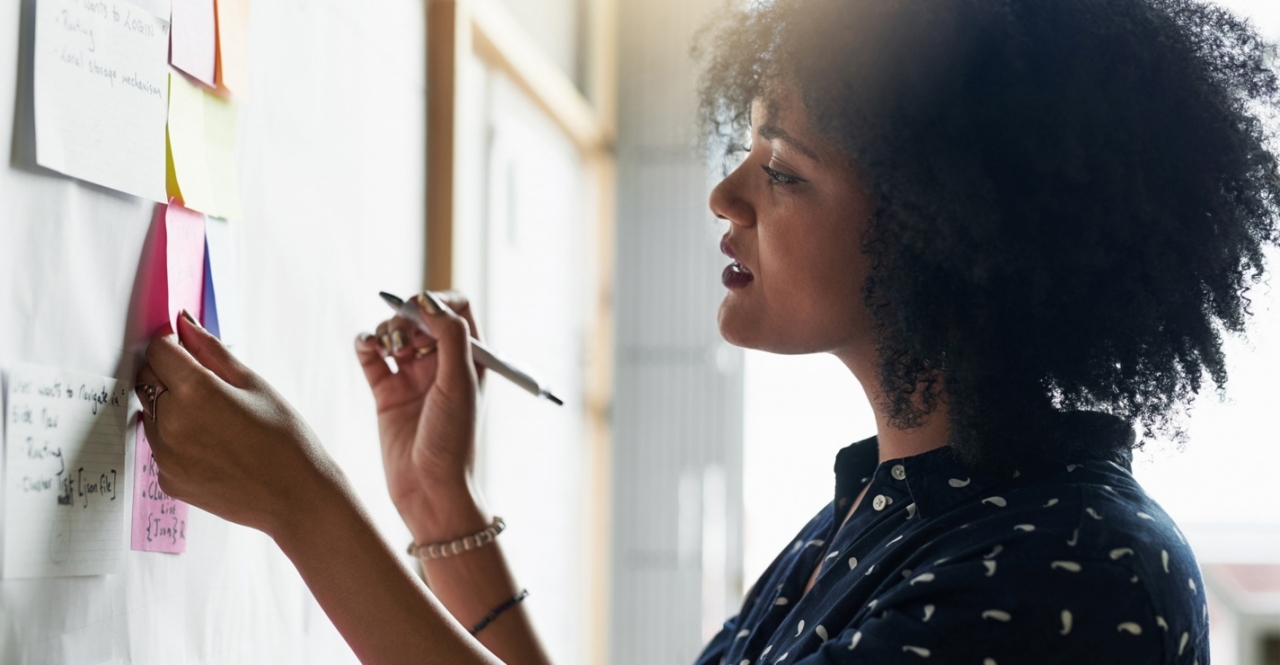 NortonLifeLock Blog | Diversity & Inclusion
By Yoshiko Blake | Associate Conversation Analyst
Did you know that the origins of Women's History Month in the USA only date back to 1981? International Women's Day, also celebrated in March, was first observed in the USA in 1908, but the UN officially proclaimed it a United Nations Day for Women's Rights and International Peace in 1975.
Women and allies alike, have a lot to celebrate as it would seem that the glass ceiling is breaking globally. Whether it is Kamala Harris becoming the first female Vice President of the USA; Diana Trujillo Pomerantz, leading NASA aerospace engineer who is responsible for the robotic arm of the Perseverance rover on Mars, or Nirmala Seetharaman, the Finance minister of India, who also made Forbes' most influential women list.
We have more work to do to bridge the gender gap.
Despite the progress women have made, when looking at the UN Women Data Visualizing Report, I realize that there is more work to do to bridge the gender gap. In my opinion, the gender gap has become more prevalent given the impact of the pandemic on women, especially women of color. Per McKinsey's Women in the Workplace 2020 Report, more than one in four women are contemplating what many would have considered unthinkable just six months ago: downshifting their careers or leaving the workforce completely because of lack of "normal" services, such as childcare.
The current crisis also brings opportunities for companies to revisit practices, such as creating flexible working arrangements. Comparing NortonLifeLock to my previous employers, I feel our Company is leading the way in addressing the issues employees are all facing during the pandemic.
As a working woman and mother of home-schooled children, I have directly experienced the impact of the pandemic. It has always been a passion of mine to advocate for other women and that has been amplified given the impact of Covid-19, particularly on women. I have worked for several companies where I felt the focus on diversity was lacking. When I joined NortonLifeLock in 2017, it felt good to be part of a Company that invested in diversity and inclusion, and supported Communities (our Employee Resource Groups). Given my passion to see other women succeed, it was important for me to play an active role in the women's Community, which is why I decided to become a Champion of WONDER (Women Outreach and Development Resources) with my manager's full support.
WONDER's mission is to support and encourage the development and advancement of women at NortonLifeLock and the communities where we live and work.  One way we can achieve this, is by supporting women in developing the tools and skills they need to succeed. In recognition of Women's History Month, WONDER is hosting a series of #IamRemarkable workshops. This is a Google self-promotion initiative, created to empower women and underrepresented groups. I attended this workshop in 2019 and I felt so empowered and motivated that I became an approved facilitator. Culture, gender modesty norms, and impostor syndrome can prevent individuals from acknowledging their remarkable attributes and expressing achievements. If we empower and support one another, then we win together by creating a more inclusive environment for all of us.
WONDER is also planning to make an impact by having a focus on community outreach and mental health.  Upcoming plans include launching a virtual "Self-Care" series, with global yoga sessions and connecting with organizations to provide support to women who are refugees, immigrants, unemployed, homeless, or women on the STEM academic path. Our involvement will include facilitating #IamRemarkable workshops, career panels, helping with mock interviews, mentoring or coaching. WONDER welcomes volunteers because it's rewarding and a great way to keep in touch with the Communities we live and work in.
"Everyone has inside of her a piece of good news. The good news is that you don't know how great you can be, how much you can love, what you can accomplish, and what your potential is." — Anne Frank
We are excited about the journey ahead of us and the difference we hope to make at NortonLifeLock and our surrounding communities.

Gen
Gen
Gen (NASDAQ: GEN) is a global company dedicated to powering Digital Freedom through its trusted Cyber Safety brands, Norton, Avast, LifeLock, Avira, AVG, ReputationDefender and CCleaner. There's a new generation, and it's not Gen X, Y, or Z. It's Gen D: Generation Digital. Gen's family of consumer brands is rooted in providing safety for the first digital generations. Now, Gen empowers people to live their digital lives safely, privately, and confidently today and for generations to come. Gen brings award-winning products and services in cybersecurity, online privacy and identity protection to more than 500 million users in more than 150 countries. Learn more at GenDigital.com.
More from Gen