Published 03-10-21
Submitted by CHC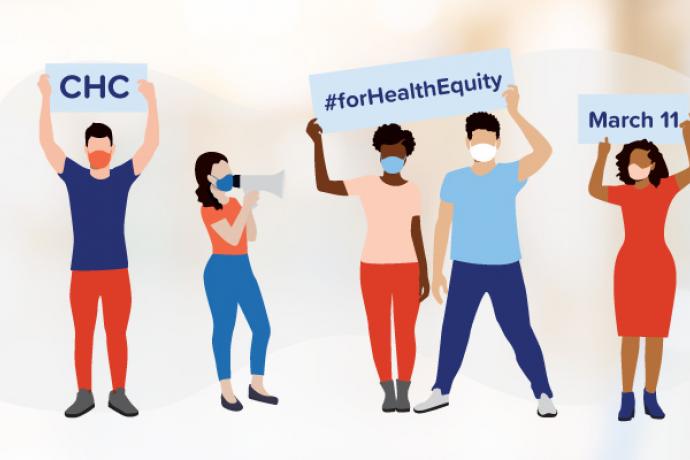 Tomorrow, March 11, 2021, will be a momentous day at CHC: Creating Healthier Communities, as we recognize CHC Giving Day #ForHealthEquity. Leading up to this national day of action—which marks the one-year anniversary of COVID-19 being declared a pandemic—we have been rallying communities, companies and nonprofits to join together to advance health equity. I encourage you to join us, as this is a movement for as long as it takes, not a one-day event.
Here at CHC, we are rooted in the belief that health is about much more than healthcare. Research has shown that the experiences we have and the conditions we face each day as we live, learn, work and play—what researchers call the social determinants of health—have more to do with how healthy we are, as people, and as a population.
In good times, good health can be a great equalizer. But the health of our communities has never been more off balance. The COVID-19 pandemic magnified longstanding health inequities and racial disparities in cities and states across the United States, from lack of access to quality healthcare, to education, nutrition, employment, and housing. As widely reported, Black families have disproportionately lost their lives and their livelihoods to the COVID-19 crisis. And according to the CommonWealth Fund, Black and Latino adults, women, and people with low incomes have faced the greatest mental health challenges during the pandemic.
We cannot stand idly by. We must address these inequities.
At CHC, we envision a world where every person in every community has an opportunity to realize their greatest potential and live a healthy life, no matter their race, gender, financial situation, or geographic location.
Our efforts to build momentum around CHC Giving Day #ForHealthEquity started in earnest last fall when we first called upon our network to come together as a collective force.  Since mid-December, CHC partners across the U.S. have been raising funds by engaging their employees in giving campaigns, making gifts, raising awareness, donating billboard space, running cause marketing campaigns to get customers involved, and more. CHC Giving Day #ForHealthEquity is the culmination of these efforts, mobilizing our national network of leaders, partners and communities. All funds raised support CHC's Health Equity cause and will be granted to high-impact community organizations addressing the barriers to good health and equity.
A collective effort is what's required to achieve health equity, and that's why we're working #ForHealthEquity.  It is our hope that this movement will inspire you to take action, and together, we can make a significant impact in advancing issues of health equity.
To get involved with CHC Giving Day #ForHealthyEquity and to learn more, visit CHCimpact.org/For-Health-Equity.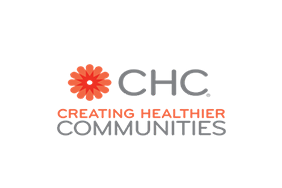 CHC