Published 03-04-21
Submitted by Owens Corning
As a critical part of our approach to combating climate change, Owens Corning is working to transform our operations to a circular economy model, one in which virgin raw materials, waste, energy and emissions are minimized through intelligent design, renewable and recycled input, energy-efficient production, and enabling the recycling of products at the end of their life cycles. Here's how we're thinking about it.
Learn more about Owens Corning's Approach to Building the Circular Economy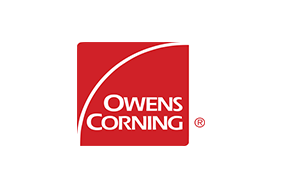 Owens Corning
Owens Corning
About Owens Corning
Owens Corning is a global building and construction materials leader committed to building a sustainable future through material innovation. Our three integrated businesses – Composites, Insulation, and Roofing – provide durable, sustainable, energy-efficient solutions that leverage our unique material science, manufacturing, and market knowledge to help our customers win and grow. We are global in scope, human in scale with approximately 20,000 employees in 33 countries dedicated to generating value for our customers and shareholders, and making a difference in the communities where we work and live. Founded in 1938 and based in Toledo, Ohio, USA, Owens Corning posted 2021 sales of $8.5 billion. For more information, visit www.owenscorning.com.
More from Owens Corning