Published 03-04-21
Submitted by Taproot Foundation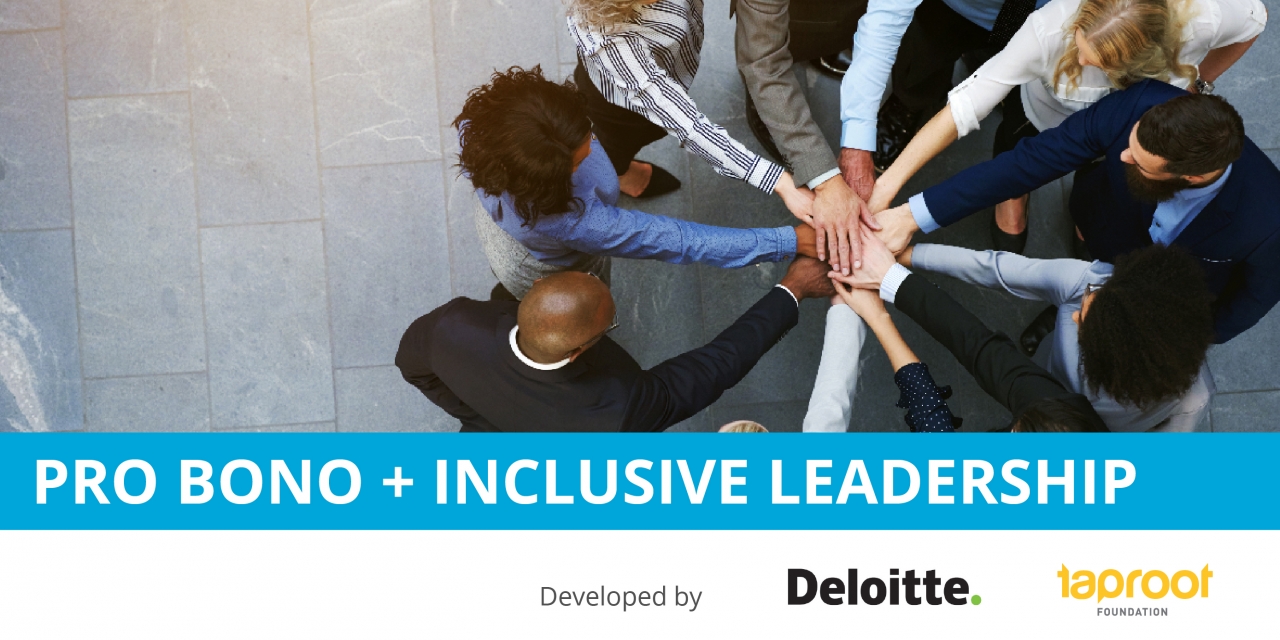 NEW YORK, March 4, 2021 /CSRwire/ –Taproot Foundation, in collaboration with Deloitte, announced today a free resource for businesses that examines how pro bono service is emerging as an impactful growth opportunity for cultivating inclusive leaders. 
Pro Bono + Inclusive Leadership explores how companies can design pro bono service programs to help cultivate core competencies of inclusive leadership, as defined in Deloitte's "Six Traits of Inclusive Leadership" framework: commitment, courage, cognizance of bias, curiosity, cultural intelligence, and collaboration. The framework helps equip leaders to engage with and contribute to the diversity of markets, customers, ideas, and talent that characterize global commerce in the 21st century.
Pro Bono + Inclusive Leadership highlights the exciting opportunity for Learning and Development (L&D), Diversity, Equity, and Inclusion (DEI), and Corporate Social Responsibility (CSR) professionals to work together in driving meaningful employee development and engagement. It includes specific program design tips and a collection of profiles that showcase how six professionals at Deloitte have connected pro bono experiences to their own leadership development.
"It's been exciting to explore how this alignment between DEI and Corporate Citizenship can help us support more organizations that are building leaders from diverse backgrounds and build more empathetic, inclusive leaders within Deloitte," said Kwasi Mitchell, Chief Diversity, Equity, and Inclusion Officer and Principal, Deloitte Consulting LLP.
Pro Bono + Inclusive Leadership demonstrates how Deloitte has leveraged pro bono as one way to help develop these inclusive leadership traits, and how other companies can do the same.
"At Taproot we know that pro bono is not only a crucial capacity-building tool for the nonprofits and other social change organizations that support our communities, but also a practice that benefits everyone involved," said Lindsay Gruber, President & CEO, Taproot Foundation. "When volunteers engage and hone critical leadership skills, their employers benefit by developing an adaptable workforce through purposeful experiential learning. We're glad to be sharing these six pro bono stories together and highlighting importance of these core competencies."
Learn more about the benefits of pro bono service programs and download the free resource here.
For more information about Taproot Foundation, visit www.taprootfoundation.org @taprootfound.
About Deloitte
Deloitte provides industry-leading audit, consulting, tax and advisory services to many of the world's most admired brands, including nearly 90% of the Fortune 500® and more than 7,000 private companies. Our people come together for the greater good and work across the industry sectors that drive and shape today's marketplace — delivering measurable and lasting results that help reinforce public trust in our capital markets, inspire clients to see challenges as opportunities to transform and thrive, and help lead the way toward a stronger economy and a healthier society. Deloitte is proud to be part of the largest global professional services network serving our clients in the markets that are most important to them. Now celebrating 175 years of service, our network of member firms spans more than 150 countries and territories. Learn how Deloitte's more than 330,000 people worldwide connect for impact at www.deloitte.com.
Deloitte refers to one or more of Deloitte Touche Tohmatsu Limited, a UK private company limited by guarantee ("DTTL"), its network of member firms, and their related entities. DTTL and each of its member firms are legally separate and independent entities. DTTL (also referred to as "Deloitte Global") does not provide services to clients. In the United States, Deloitte refers to one or more of the US member firms of DTTL, their related entities that operate using the "Deloitte" name in the United States and their respective affiliates. Certain services may not be available to attest clients under the rules and regulations of public accounting. Please see www.deloitte.com/about to learn more about our global network of member firms.
About the Taproot Foundation
Taproot Foundation, a U.S. based nonprofit, connects nonprofits and social change organizations with passionate, skilled volunteers who share their expertise pro bono. Taproot is creating a world where organizations dedicated to social change have full access—through pro bono service—to the marketing, strategy, HR, and IT resources they need to be most effective. Since 2001, Taproot's skilled volunteers have served over 8,400 social change organizations providing more than 1.8 million hours of service worth over $210 million in value. Taproot has offices in New York City, Chicago, San Francisco, and Los Angeles, and co-founded a network of global pro bono providers in over 30 countries around the world.  www.taprootfoundation.org @taprootfound.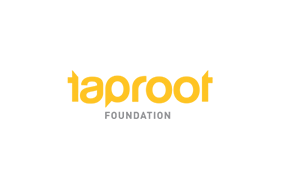 Taproot Foundation
Taproot Foundation
The Taproot Foundation is the provider of pro bono services to the nonprofit sector. It works to engage the country's millions of business professionals in pro bono service, building the infrastructure of organizations we rely on to strengthen and support our communities. Their pro bono model leverages the best practices of leading professional services companies to deliver reliable and quality marketing, human resources and technology services using corporate employees. Since 2002, the Taproot Foundation has recruited over 3,500 business professionals to awarded over $12 million in pro bono services to nonprofits in New York, Chicago and the San Francisco Bay Area.
More from Taproot Foundation