Published 03-01-21
Submitted by Association of American Railroads (AAR)
WASHINGTON, March 1, 2021 /CSRwire/ - The Association of American Railroads (AAR) outlined today policy proposals aimed at safely and effectively combatting climate change. As the leader in fuel-efficient surface transportation, railroads know more must be done to drive down greenhouse gas (GHG) emissions. Armed with the right policies, railroads – and the nation – can make real progress toward a cleaner, more sustainable economy.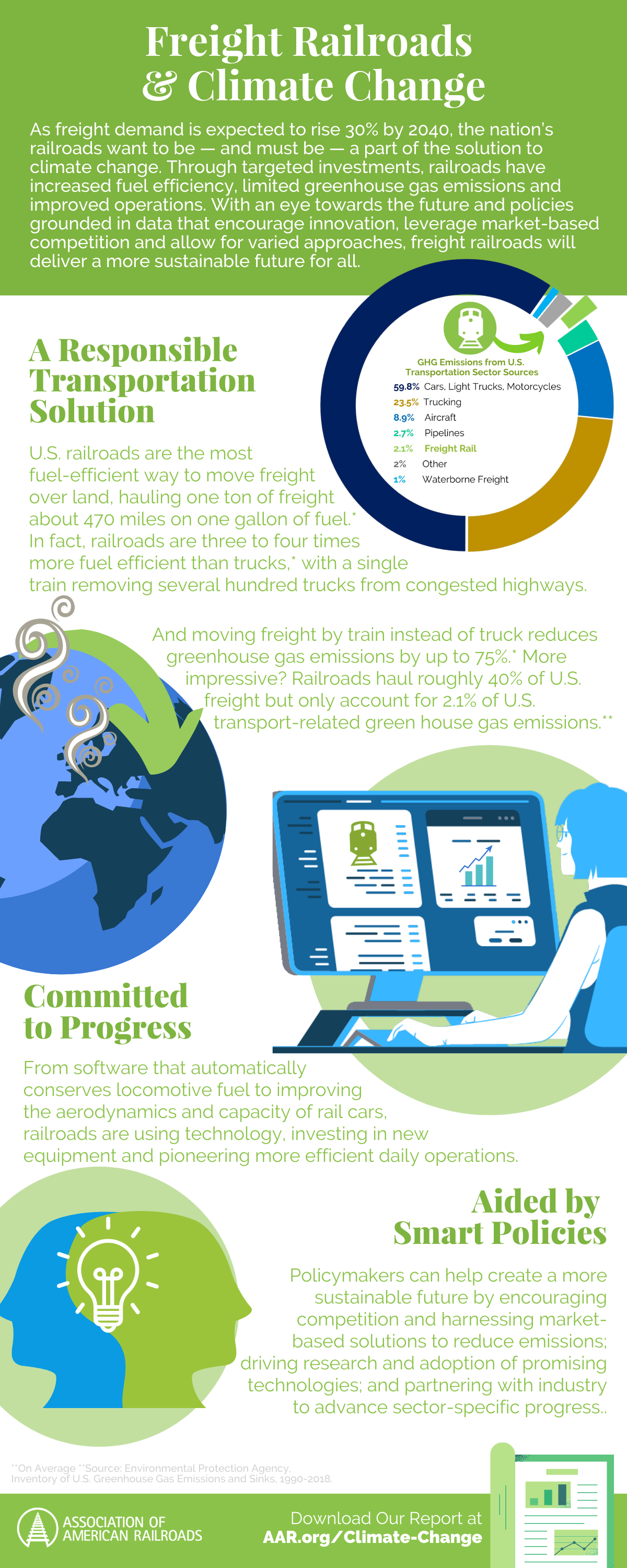 "Policymakers, businesses and individuals must unite and act swiftly on smart, lasting solutions to fuel economic recovery and protect our environment," said AAR President and CEO Ian Jefferies. "Well-designed, economically sound policies can effectively drive the economy toward lower overall emissions, specifically in the transportation sector. Railroads stand ready to be a part of the solution."
Today, railroads account for roughly 40% of U.S. long-distance freight volume – more than any other mode of transportation. At the same time, railroads account for just 2.1% of transportation-related emissions according to Environmental Protection Agency (EPA) data. If 10% of the freight shipped today by the largest trucks were moved by rail instead, GHG emissions would fall more than 17 million tons annually or the equivalent of removing 3.35 million cars from the road.
In the newly released paper, railroads encourage lawmakers to embrace economically grounded, market-based solutions capable of shifting the nation toward lower-or-zero-carbon choices. Specifically, railroads called on policymakers to:
To further reduce emissions, robust investments in basic and sector-specific research are essential to unlock energy solutions that can power our economy and further reduce GHG emissions. Policymakers should:
While the nation's climate goals must be clear and unified, reducing emissions will ultimately be tackled on a sector-by-sector basis. For long-term, sustainable gains, policymakers must engage the rail industry to identify and prioritize proposals that:
To read the full set of policy proposals, click here.
###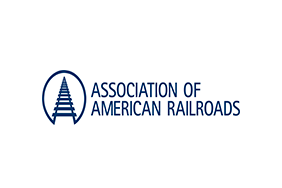 Association of American Railroads (AAR)
Association of American Railroads (AAR)
America's freight railroads operate the safest, most efficient, cost-effective, and environmentally sound freight transportation system in the world - and the Association of American Railroads (AAR) is committed to keeping it that way. Founded in 1934, AAR is the world's leading railroad policy, research, standard setting, and technology organization that focuses on the safety and productivity of the U.S. freight rail industry. AAR Full members include the major freight railroads in the United States, Canada and Mexico, as well as Amtrak. Affiliates and Associates  include non-Class I and commuter railroads, rail supply companies, engineering firms, signal and communications firms, and rail car owners.
More from Association of American Railroads (AAR)