Published 02-26-21
Submitted by IBM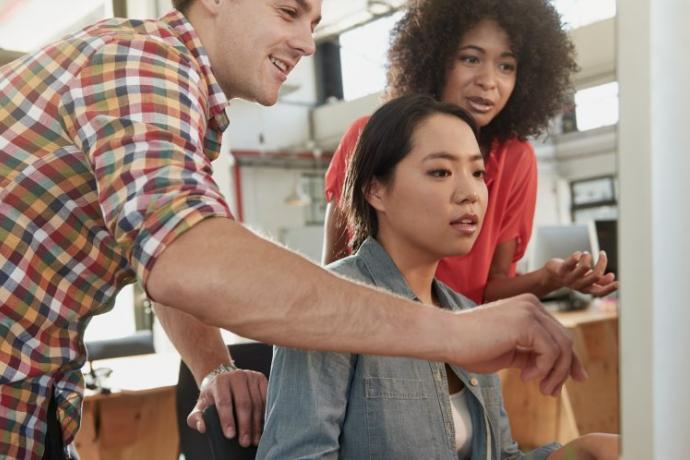 Cybercrime against U.S. public school districts is on the rise. A new IBM study shows nearly 60% of school staff feel unprepared for security threats, including attacks called ransomware, which steal and hold data hostage until officials pay up.
To help school districts avoid, prepare for and recover from these events, teams of IBM Service Corps volunteers will provide pro bono consulting to six U.S. public school districts this year. Each project is valued at the equivalent of $500,000, so that's a $3 million pledge to help schools stay in session – which is particularly relevant now that distance learning depends so much on technology! (School districts may apply here.)
You've heard of Silicon Valley. Perhaps you've even heard of Silicon Alley, a pocket of tech companies located in one New York City neighborhood. But an emerging tech hub has also adopted the elemental moniker (and it is a lot more fun to say): Louisiana's Silicon Bayou.
IBM has hired hundreds of new employees in Louisiana in recent years and is committed to the Baton Rouge area through an apprenticeship program and P-TECH partnership. IBMers in Baton Rouge work across different teams and for clients around the world. When a school district and municipality in Louisiana were hacked, teams of IBM tech experts stepped up to aid recovery efforts. It's that kind of spirit which IBMers are excited to share with U.S. school districts this year through these new grants. Here are those stories.
Tangipahoa Parish School System
In August 2019, the Tangipahoa Parish School System – 45 miles east of Baton Rouge – experienced a ransomware attack that impacted thousands of computers just days before the new school year was set to begin. That's when a few dozen IBMers jumped into action. Equipped with a variety of computing skills and a collective desire to support their community, these IBMers – most of whom had just started an IBM apprenticeship program weeks earlier – volunteered to help local school officials and National Guard members identify affected computers and install a computer program to reimage them. After a few days of executing that program at multiple schools, computers came back online, and the school district no longer had to worry about starting the school year without these machines.
One of the main reasons for the volunteers' success – outside of their own individual skills – was their identity as IBMers. Many cited IBM's culture and emphasis on cybersecurity training as a driving force behind their understanding of how important this situation was, and the effort it required. They approached the situation collaboratively and methodically, using an agile framework that split them into smaller, more efficient teams. They also managed to make the process fast and fun. The Baton Rouge apprenticeship team considers themselves to be a family, thanks in large part to this volunteer project.
State of Louisiana
Just three months later, in November 2019, the State of Louisiana experienced another ransomware attack. This incident caused a computer outage in state offices in Baton Rouge that impacted critical agencies like the Office of Motor Vehicles, Department of Children and Family Services, Department of Health, Secretary of State, and the Louisiana Department of Wildlife and Fisheries. This time, a group of eight other Baton Rouge IBMers worked with state officials to help identify affected computers. Like their colleagues who volunteered in Hammond, there were specific protocols in place to reimage computers, and they used similar agile frameworks to assign roles, quickly and efficiently identify the affected machines, and get them back online.
In the end, they were also successful thanks to the IBMers and their coordination with the incident command of Governor John Bel Edwards, who co-Chairs the National Governors Association's Resource Center for State Cybersecurity and launched the Louisiana Cybersecurity Commission. These two stories were focused around one particular city, but the effort and example that these teams displayed is mirrored by many more IBMers every year in other volunteer projects that happen everywhere IBM operates.
IBM's Ransomware Leadership
Ransomware is one of the most intractable – and common – threats facing organizations across all industries and geographies. Incidents of ransomware attacks continue to rise, and attackers are finding schools and universities to be an even more attractive target for ransomware attacks, especially as they begin classes virtually or are experimenting with hybrid environments, due to COVID-19.
No company in the world is more prepared or capable of helping clients combat ransomware than IBM. We have the most innovative security portfolio in the market, designed to adapt to any cybersecurity scenario. But for all the technology and innovation at our disposal, IBM Security and our clients benefit most from the skills and values of IBMers. In turn, the communities where IBMers live – like Baton Rouge – can also be enriched by those same skills and values, so long as we are all willing to lend a hand. If you're an IBMer interested in volunteering in your own community, visit the IBM Volunteering and Giving Portal on IBM.org.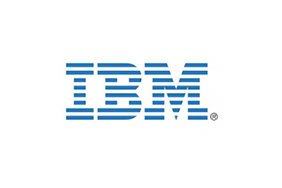 IBM
IBM
Innovation – joining invention and insight to produce important, new value – is at the heart of what we are as a company. And, today, IBM is leading an evolution in corporate citizenship by contributing innovative solutions and strategies that will help transform and empower our global communities.
Our diverse and sustained programs support education, workforce development, arts and culture, and communities in need through targeted grants of technology and project funds. To learn more about our work in the context of IBM's broader corporate responsibility efforts, please visit Innovations in Corporate Responsibility.
More from IBM