Published 02-26-21
Submitted by Economist Events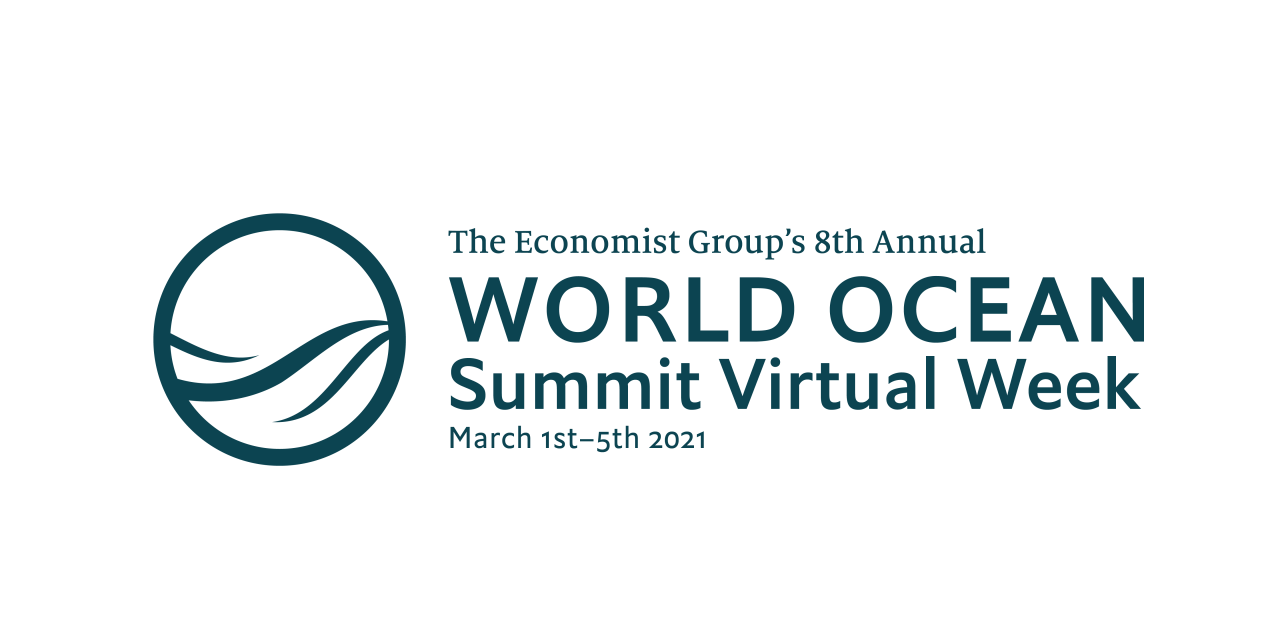 LONDON, February 25, 2021 /CSRwire/ - The Economist's eighth annual World Ocean Summit Virtual Week will take place next week from March 1st - 5th. With over 30 hours of content, 6,000 registrations and more than 170 speakers confirmed from across the globe, we will explore actionable solutions for the most pressing challenges facing the seas. We will ask how the world can achieve a balance between ocean restoration and economic prosperity.
For the first time the agenda is divided into a series of plenary sessions as well as six action-oriented industry tracks:
Aquaculture
Fishing
Shipping
Energy
Plastics
Tourism.
The focus areas for the plenary sessions are:
Finance
Innovation
Climate and nature
Governance.
Featured speakers:
Erna Solberg, prime minister of Norway
Frank Bainimarama, prime minister of Fiji
Patricia Scotland, secretary-general, The Commonwealth
Peter Thomson, special envoy to the ocean, UN (Live Q&A)
Zac Goldsmith, minister of state for Pacific and the environment, UK Government
Ricardo Serrão Santos, minister of maritime affairs, Portugal
Paulo Veiga, minister of maritime economy, Cape Verde
Ted Danson, actor, advocate and board member, Oceana
Thomas Thune Andersen, chairman, Orsted
Anna Turrell, head of environment, Tesco
Elisabeth Munck af Rosenschöld, head of supply chain and sustainability, IKEA
Burgess Davis, Vice president, global sustainable packaging and sustainability strategy, PepsiCo
Kitack Lim, secretary-general, IMO
Karin Kemper, global director environment, natural resources and blue economy, World Bank
Georgiana de Noronha, president North Europe, The Kraft Heinz Company
Craig Jasienski, group chief executive, Wallenius Wilhelmsen (Live Q&A)
Jeremy Nixon, chief executive, Ocean Network Express (ONE) (Live Q&A)
Ray Dalio, co-founder OceanX and founder, Bridgewater Associates
View the agenda and full speaker line-up here.
Launch session - a new ocean initiative, March 3rd, 11.30 - 12.00 GMT
The session launches a new partnership between The Economist Group and The Nippon Foundation on the future of the ocean. The initiative marries The Economist Group's global audience and its reputation for objective, independent analysis with The Nippon Foundation's global reputation for supporting ocean science, data and evidence.
Relaunching the World Ocean InitiativeThe World Ocean Summit is an integral part of The Economist Group's World Ocean Initiative (WOI), whichimagines an ocean in robust health, and with a vital economy. The Initiative concentrates on three cross-cutting levers of change—finance, governance and innovation—each of which concern the 'what' and the 'why' for a sustainable ocean, but most of all they explore the 'how'.
The Initiative's relaunched website at ocean.economist.com is one of its tools to engage and bring together the growing ocean community throughout the year.
The Ocean Changemakers Challenge is a recent example of a WOI programme that aims to showcase inspiring ocean innovators and their business solutions to ocean-related sustainability challenges. The challenge's three winners will receive guidance from three renowned ocean leaders as part of a 12-month mentorship programme and will present their ideas during a special changemakers session at the summit, next week.
Sponsors:
Founding supporter: Blancpain
Diamond sponsors: Wallenius Wilhelmsen
Silver sponsors: Calysta, Environmental Defense Fund, MSC and Ocean Network Express (ONE)
Bronze sponsors: Alliance to End Plastic Waste, AXA XL, BioMar, Cargill, Entrust Global, Mars Petcare Inc. and The Nature Conservancy
Associate sponsors: Undersee, The Northland Power, Seafood Alliance for Legality & Traceability (SALT), FishWise
Supported by:
The Nippon Foundation
The Pew Charitable Trusts
Press enquiries:
For more information from the event, or to request an interview with any of the speakers, please get in touch with us (contact details below).
Press registration
https://bit.ly/3dJHysU
Roisin Miller - Associate director, Porter Novelli
roisin.miller@porternovelli.co.uk
Angelina Haynes - Account manager, Porter Novelli
angelina.haynes@porternovelli.co.uk
Naomi Grice - Marketing manager, The Economist Events
naomigrice@economist.com
Twitter: @Economist_WOI #OceanSummit
-ENDS-
About The Economist Events
The Economist Events' philosophy is to tackle issues with a forward-looking, uniquely global perspective. We aim to create events for the intellectually curious: people who enjoy ideas and who are passionate about the issues that define our world.
Find out more at events.economist.com.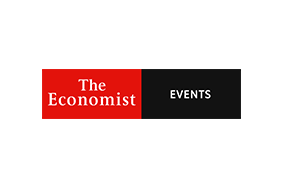 Economist Events
Economist Events
Economist Events brings the rigour of informed analysis and intelligent debate that The Economist is known for to life on stage in international forums. We host over 80 events annually in over 30 countries on topics that convene world-class thought leaders on a range of strategic business issues.
More from Economist Events