Published 02-19-21
Submitted by AEG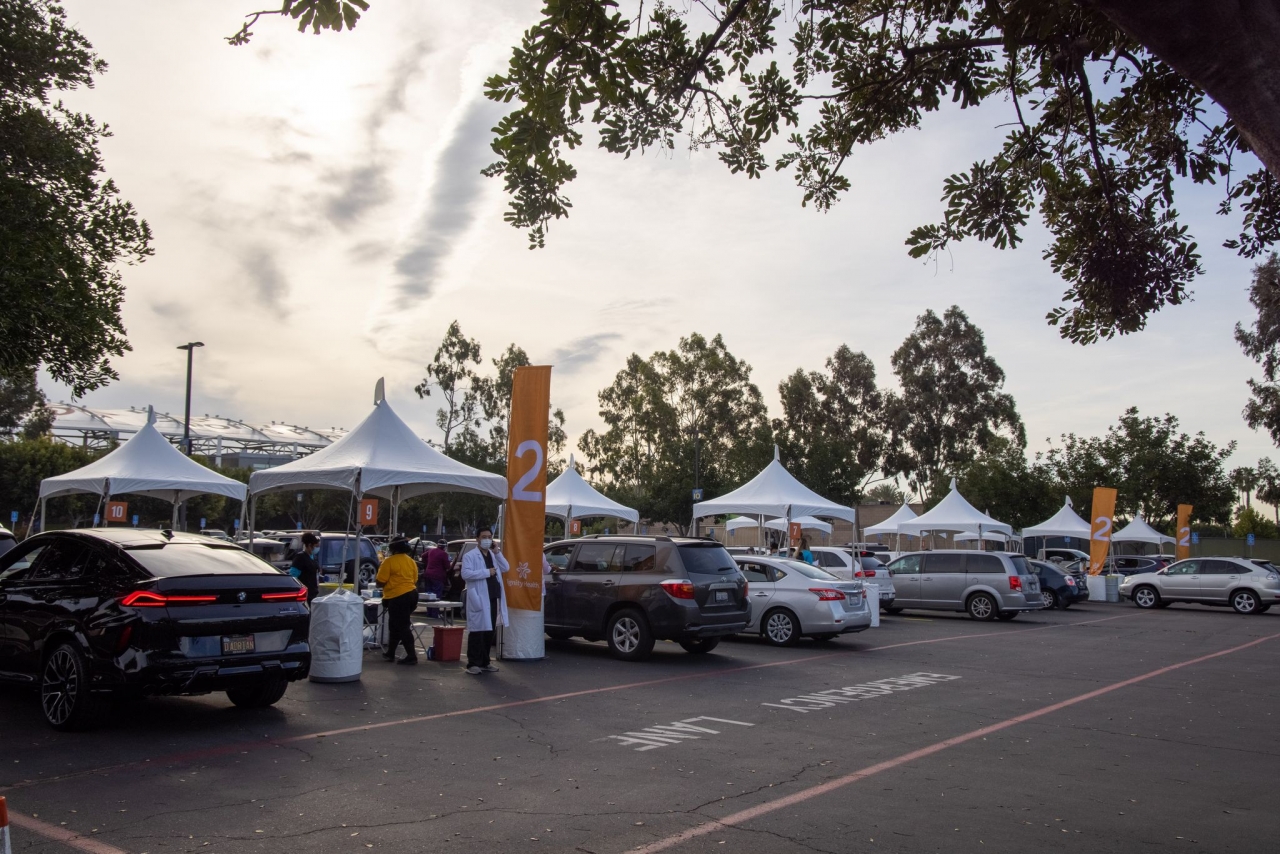 Dignity Health, the LA Galaxy and Dignity Health Sports Park have joined efforts to accelerate the process of vaccinating vulnerable and underserved populations in Los Angeles that don't normally have consistent access to healthcare. 
When Dignity Health hospitals in Southern California began providing the Pfizer BioNTech and Moderna COVID-19 vaccines in late December 2020, the initial focus was the vaccination of all health care workers at each of its six hospitals. The health system is now moving forward with providing the vaccine to as many people within the underserved communities as possible.
"It's so important that we do all we can to help our communities most at risk", said Julie J. Sprengel, President, Dignity Health Southwest Division. "Our mission has always been to improve the health of the people we serve and address inequities in health care. We are grateful that the LA Galaxy, Dignity Health Sports Park and AEG also recognize the importance of protecting the most vulnerable from COVID, which disproportionately affects communities of color. I am also extremely proud of the more than 200 Dignity Health employees who have enthusiastically volunteered to participate in this important initiative."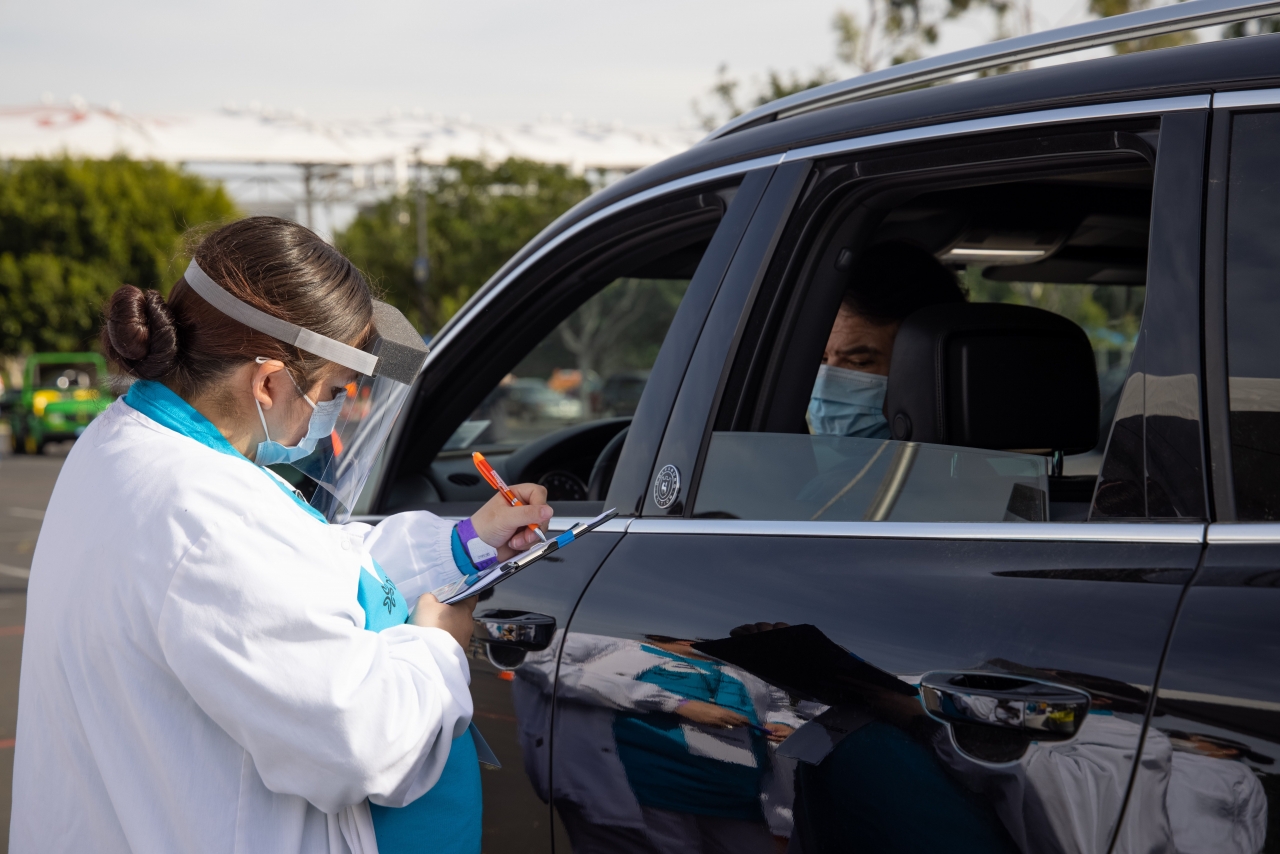 The goal of the event is to provide the vaccine for 20,000 low income residents over the age of 65. "As the Carson City Council continues our fight against COVID-19, we sincerely thank Dignity Health and Dignity Health Sports Park for stepping up to vaccinate those that have been hit hard by this pandemic all across Los Angeles", says Carson Mayor Lula Davis-Holmes". Working together with Dignity Health and many others, I am confident we will defeat this virus".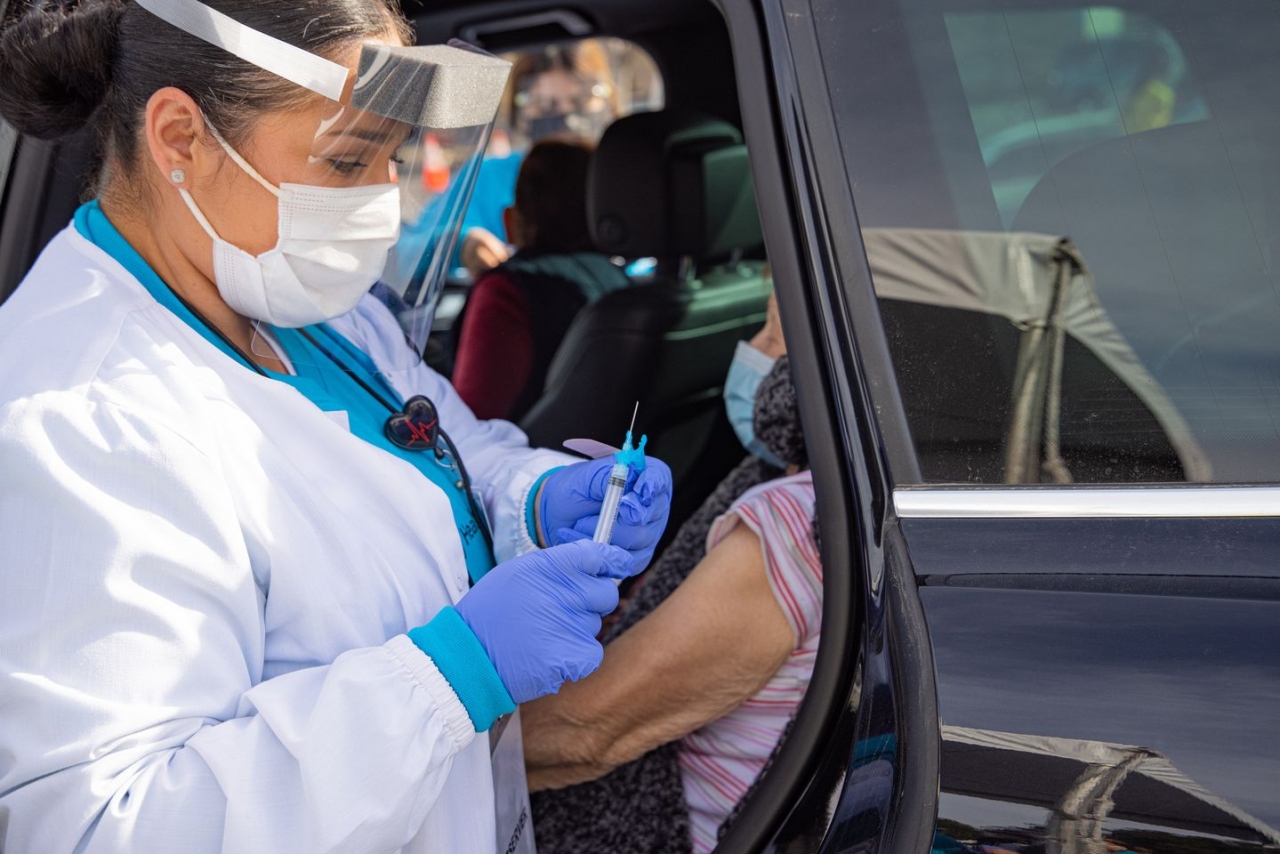 "We are excited to work closely with our valued and respected partners at Dignity Health to provide our community a vaccination site here at Dignity Health Sports Park," said Dignity Health Sports Park General Manager Katie Pandolfo. "AEG and the LA Galaxy are committed to supporting all of Los Angeles and are honored to assist our great friends at Dignity Health who continue to demonstrate their dedication to bettering the lives of our community members and neighbors."
Despite the extra demands Dignity Health staff members have experienced since the pandemic began, they are once again rolling up their sleeves and volunteering to assist those that need it the most, and we couldn't be more proud.
The vaccination event took place February 15-19. This is for the initial dose only and is by appointment.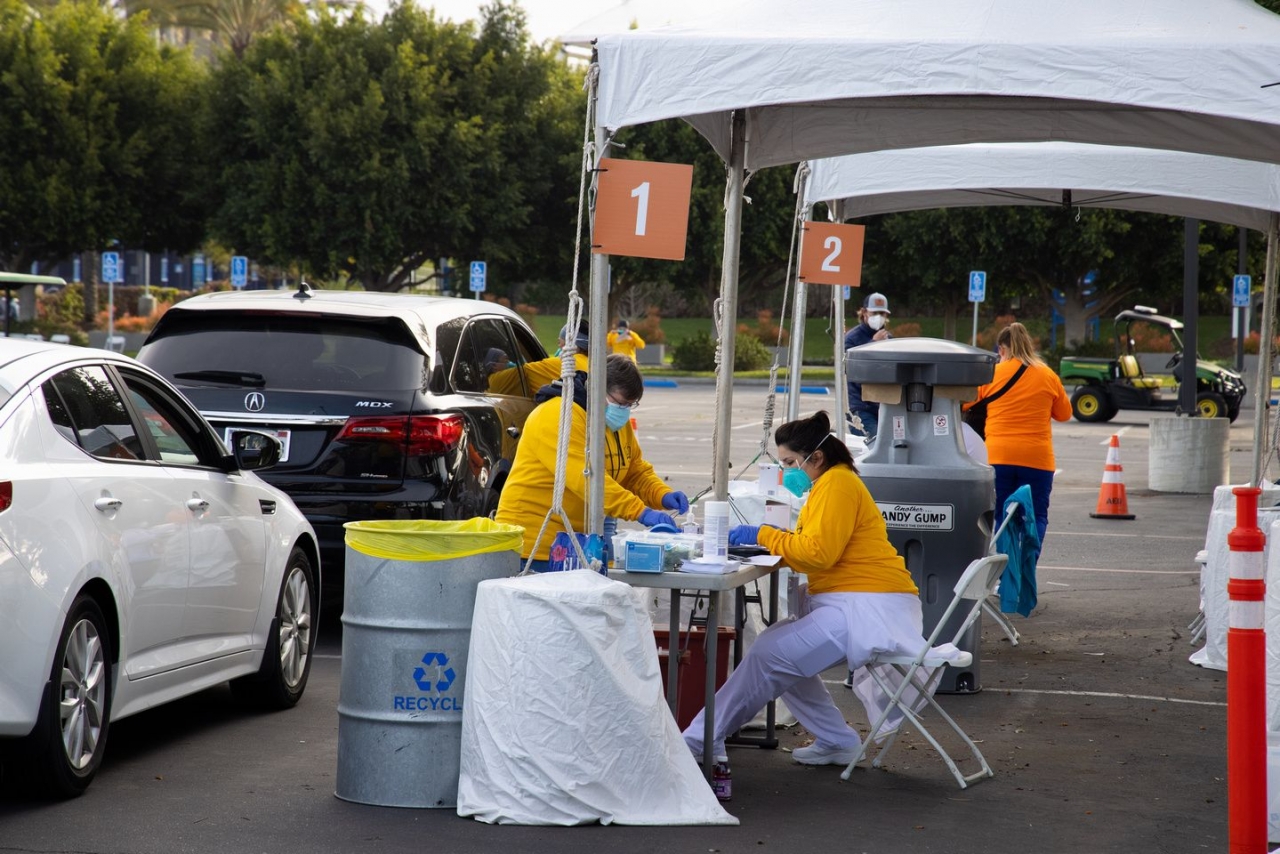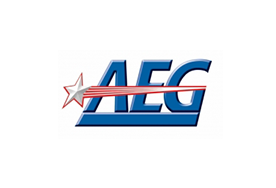 AEG
AEG
Headquartered in Los Angeles, California, AEG is the world's leading sports and live entertainment company. With offices on five continents, AEG operates in the following business segments: AEG Facilities, which with its affiliates owns, manages or consults with more than 120 preeminent venues around the world including The O2 Arena, the Sprint Center and the Mercedes-Benz Arenas;   AEG Presents, one of the largest live music companies in the world dedicated to producing and promoting global and regional concert tours, music and special events and world-renowned festivals; AEG Sports, the world's largest operator of sports franchises and high-profile sporting events;   AEG Global Partnerships, which oversees worldwide sales and servicing of sponsorships including naming rights, premium seating and other strategic partnerships; and AEG Real Estate, which develops world-class venues and  sports and entertainment districts like STAPLES Center and L.A. LIVE. Through its worldwide network of venues, portfolio of powerful sports and music brands, AXS.com ticketing platform, AXS cable television channel and its integrated entertainment districts, AEG entertains more than 100 million guests annually. More information about AEG can be found at www.aegworldwide.com.
More from AEG