Published 02-18-21
Submitted by Anheuser-Busch InBev
February 18, 2021 /CSRwire/ - Anheuser-Busch InBev SA/NV ("AB InBev") (Euronext: ABI) (NYSE: BUD) (MEXBOL: ANB)  (JSE: ANH) today announced the successful signing of a new 10.1 billion USD Sustainability Linked Loan Revolving  Credit Facility ("SLL RCF"), which replaces its existing 9.0 billion USD Revolving Credit Facility.  
This milestone facility is the largest SLL RCF in history1, and the first syndicated facility of its kind among publicly listed  companies in the alcohol beverage sector2. The facility has an initial five-year term (which may be extended by an  additional two years), and incorporates a pricing mechanism that incentivizes improvement in the following four key  performance areas, that are aligned with and contribute to the company's 2025 Sustainability Goals: 
Further improving water efficiency in our breweries globally, supporting the Water Stewardship Goal;
Increasing PET recycled content in PET primary packaging, contributing to the Circular Packaging Goal;
Sourcing purchased electricity from renewable sources as outlined in the RE100 commitment; and
Reducing GHG emissions as a part of the science-based Climate Action Goal  
The above-listed goals form part of the criteria influencing, upwards or downwards, the margin of our SLL RCF and reinforce AB InBev's long-standing commitment to sustainability. This commitment is also evidenced by initiatives such  as the company's 2025 Sustainability Goals and AB InBev's role as a founding member of the UN Global Compact CFO  Task Force, which supports the UN Sustainable Development Goals (SDGs). Embedding sustainability into AB InBev's financing strategy strengthens internal and external alignment to the company's Better World agenda. The SLL RCF  demonstrates that sustainable business is good business. 
The new facility is provided by a consortium of 26 leading global financial institutions, with ING and Santander acting  as Joint Sustainability Coordinators. 
"We are excited by the further integration of sustainable finance principles into the capital markets and welcome the  opportunity to embed these practices deeper into both our finance organization and the broader company. Our business  is closely tied to the natural environment, and it is imperative that we continue to strengthen our leadership in addressing the increasing threats of climate change. Our business and our communities depend on it," shared  Fernando Tennenbaum, AB InBev CFO. 
"This major sustainability-linked loan is an important milestone for both AB InBev and the beverage sector as a whole.  AB InBev has demonstrated a clear ambition level by incorporating a broad set of material sustainability targets into  this core lending facility. I'm proud that ING is supporting AB InBev toward their goals with this sustainable financing  structure and at the same time implementing our strategy to help our clients to address climate risks and steer  towards a circular economy." said Steven van Rijswijk, CEO of ING. 
"We have a long-standing relationship with AB InBev and are delighted to support the company with this milestone  transaction that aligns our institutions' sustainability priorities. This deal demonstrates AB InBev's ambition to drive  positive change and lead the way in innovation.", noted José M. Linares, Senior Executive Vice-President of Banco  Santander and Global Head of Santander Corporate & Investment Banking. 
Partnerships are critical to sustainable development. AB InBev is proud to partner with ING, Santander and the broader  group of 26 supporting banks on this innovative and milestone-setting SLL RCF. 
1, 2 Source: Bloomberg NEF, Dealogic, Refinitiv LoanConnector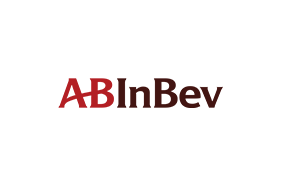 Anheuser-Busch InBev