Published 02-16-21
Submitted by The Walt Disney Company
BURBANK, Calif., February 16, 2021 /CSRwire/ - Jenny Cohen has been named Executive Vice President, Social Responsibility, The Walt Disney Company, it was announced today by Bob Chapek, Chief Executive Officer. In this newly created role reporting directly to Mr. Chapek, Ms. Cohen, a 23-year Disney veteran who most recently served as Senior Vice President, Brand, Franchise and Customer Relationship Management, will lead the Company's global Corporate Social Responsibility (CSR) and Environmental, Social and Governance (ESG) work.
"Consumers, employees and investors are increasingly looking to companies to drive positive, impactful change in the world, and at Disney, our goal is to be as admired for our values and contributions to society as we are for the superb entertainment we create," Mr. Chapek said. "Jenny is an extremely talented, strategic and collaborative leader who has helped define not only what the Disney brand represents, but what the brand should stand for, and I am pleased that she will be leading this important work."
In her new role, Ms. Cohen will be accountable for leading and integrating the Company's CSR and ESG functions. She and her team will work collaboratively across the enterprise to create and implement innovative initiatives and programs that will positively impact our communities, consumers, employees and the environment.  Ms. Cohen will also manage reporting of ESG metrics to provide transparent disclosure on the Company's progress in priority areas.
"I am grateful for this opportunity and thrilled to lead the Company's efforts to further activate our brands and businesses as a force for good in our communities," Ms. Cohen said.  "Social responsibility is an integral part of our DNA at Disney, and I look forward to partnering with leaders from across our businesses as we strive to use our unique global platform and resources to drive the greatest impact." 
Ms. Cohen's work will build on Disney's long legacy of operating as an honorable and socially responsible company. Among the Company's many efforts, Disney provides comfort and inspiration to seriously ill children through its support of children's hospitals around the world and wish-granting; invests in youth programs to advance STEM education and the arts; supports charitable organizations through the employee-based Disney VoluntEARS program; and promotes global conservation efforts through the Disney Conservation Fund, which has directed more than $100 million to nonprofit organizations working to save wildlife and protect the planet. Most recently, the Company set ambitious new environmental goals for 2030 focused on five key areas: climate and energy, water and oceans, waste, materials and sustainable building design.
As a member of the Company's CEO Diversity & Inclusion Council, Ms. Cohen is also active in developing and implementing initiatives that support a representative and inclusive culture. 
Ms. Cohen served as Senior Vice President, Brand, Franchise and Customer Relationship Management (CRM) from 2013-2021, and was responsible for stewarding the expansion of the Company's brands and major character franchises, developing growth strategies informed by global consumer insights, spearheading the deployment of customer data, and overseeing customer loyalty strategies and programs. Previously, she led the Company's enterprise CRM team, where she developed and implemented strategies to cultivate stronger relationships with Disney's fans and best customers. From 2002-2003, Ms. Cohen served as Vice President, Strategic Planning and New Business Development, after serving as a Director in the department from 2001-2002.
Ms. Cohen first joined Disney in 1992 as an Analyst in Strategic Planning and New Business Development, where she worked until 1995. Before returning to Disney in 2001, she served as Vice President of Marketing at iexchange.com, Senior Manager of Strategic Planning at Starwood Hotels & Resorts Worldwide, and Director of Marketing at Pacific Theaters.
Ms. Cohen has a degree in economics from Stanford University and received her MBA from Harvard Business School.
Contacts:
Zenia Mucha
Corporate Communications
(818) 560-5300
zenia.mucha@disney.com
Laura Watson
Corporate Communications
(818) 560-3117
laura.c.watson@disney.com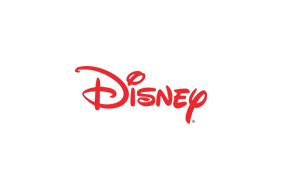 The Walt Disney Company
The Walt Disney Company
The Walt Disney Company, together with its subsidiaries and affiliates, is a leading diversified international entertainment and media enterprise with five business segments: media networks, parks and resorts, studio entertainment, consumer products and interactive media. Being a good corporate citizen is a time-honored Disney tradition. Through contributions, collaborations with local organizations, in-kind gifts and volunteering, Disney helps to brighten the lives of kids and families in need and strengthen communities around the world. In 2013, the Company donated more than $370 million in cash, in-kind support and products, and Disney VoluntEARS gave over 667,000 hours of service. For more information visit, thewaltdisneycompany.com/citizenship.
More from The Walt Disney Company