Published 02-16-21
Submitted by Engage for Good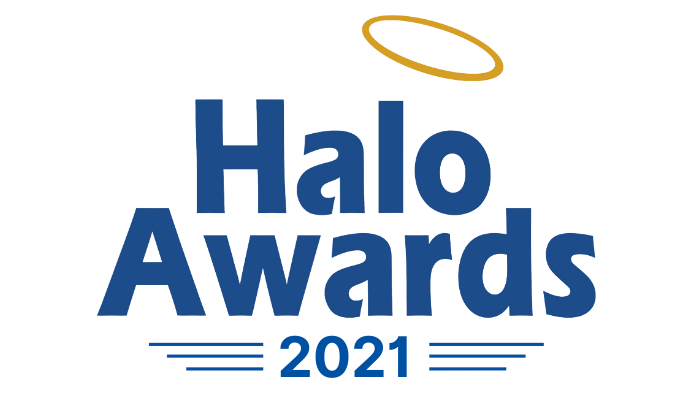 February 16, 2021 /CSRwire/ - Engage for Good has named PayPal and CARE USA its 2021 Golden Halo Award winners, the group's highest honor for companies and causes that engage in activities designed to do well by doing good.
Accepting the honors at the virtual Engage for Good conference on May 26-27th will be Michelle Nunn, President & CEO of CARE USA and Franz Paasche, Senior Vice President of Corporate Affairs at PayPal. 
This marks the 19th time the Golden Halo Awards have been presented to a business and a nonprofit for their outstanding achievements in the field of corporate social impact.
"At a time when the pandemic has magnified the need for companies and causes to come together to build a better world, it's inspiring to see how PayPal and CARE contribute to the greater good," said Engage for Good President David Hessekiel. "We're thrilled to showcase PayPal and CARE and their impressive efforts to unite and engage consumers and employees around initiatives that are making a purposeful impact in our world."
2021 Golden Halo Award Winner (Corporate): PayPal
The inclusive mission to reimagine money and democratize financial services so people around the world can live more financially healthy and secure lives is at the heart of PayPal's business. 
Since becoming an independent company again in 2015, PayPal has consistently and deliberately aligned its commitments, actions and strategic roadmap to this mission – both internally, and for the benefit of global customers and communities. As the company's employee community has grown and the business has scaled to support more than 377 million consumers and merchants around the world, PayPal has continued to cultivate an enduring, purpose-led culture to advance these efforts.  
This work became increasingly critical and urgent in 2020, as the global pandemic and subsequent economic crisis exacerbated deep structural inequality. Following an initial round of contributions to community groups working to help close the racial wealth gap, PayPal embraced a multi-stakeholder approach – a hallmark of the company's strategy – to better understand the support and investments needed to sustain Black-owned businesses to create long-term economic opportunity. Through this work, PayPal announced a multi-dimensional $535 million commitment to social justice and racial equity. The holistic set of initiatives – including $15 million in Empowerment Grants for Black and minority-owned small businesses to cover expenses related to stabilizing and reopening – was designed to help address the immediate crisis and set the foundation for sustained progress towards economic equality. 
PayPal also continued to harness the power of technology, partnerships and scale to make giving part of everyday life and enable unprecedented levels of support for charitable organizations in 2020. Last year, the PayPal community donated more than $17.6 billion to nonprofits and causes; and on GivingTuesday, the company processed a record-breaking $185 million in donations worldwide. The company stood up Covid-19 giving campaigns in 12 markets with PayPal Giving Fund and accelerated the rollout of products and services to meet the moment for customers navigating the global pandemic. From expanding their "Give at Checkout" product to introducing PayPal's Generosity Network, the company continued to power giving on a global scale by creating natural touchpoints for their customers to support their favorite causes.
"Creating a more just and equitable future will require ongoing commitment and collaboration across sectors," said Franz Paasche, SVP Corporate Affairs, PayPal. "Driven by our mission and values, PayPal will continue to draw on the strength of our platform, the passion of our employees, and our trusted partnerships in our efforts to further social impact at scale. This is a critical time to accelerate focus on the financial health and economic empowerment of those who are most vulnerable in our communities, and to create equitable access to affordable, convenient and secure financial services and commerce. We are honored to be recognized as this year's Engage for Good Golden Halo for Business recipient and are determined to continue making a difference." 
2021 Golden Halo Award Winner (Nonprofit): CARE USA
Seventy-five years ago, a small group of Americans mobilized to create the world's first CARE Packages®. They knew that they could not stand on the sidelines while millions of Europeans faced hunger in the wake of World War II. Within a few months, they had delivered their first shipment of 20,000 CARE Packages and over years more than 100 million have been distributed. 
Today, CARE works to defeat poverty in over 100 countries, reaching more than 90 million people, and with a strong focus on gender justice.  A snapshot of CARE's work helps you see their reach and impact: CARE works with millions of smallholder farmers to increase their productivity and yield, CARE runs the largest micro-savings program in the world with 7 million people saving together and supporting one another in small business development, CARE is an innovator in supporting maternal and child health, and they help refugees and people facing crisis in the immediate aftermath as well as over the long-term.
With the advent of Covid-19, CARE has relaunched their iconic CARE Package – working with partners like Colgate/Palmolive and Mars to bring the physical supplies that help fight the spread of the disease – wash stations, PPE –   to where they are most needed.  And for the first time in their history, CARE has launched programming in the US in response to COVID – already having delivered more than 3 million CARE packages providing food and cash assistance to vulnerable populations.  
CARE believes that dynamic corporate partnerships are essential to solving complex global challenges and it works closely together with partners to build a world where all people can live in dignity and security. CARE's expertise includes identifying and developing impact programs; solving supply-chain issues; creating compelling marketing initiatives; providing exposure and thought leadership opportunities; and offering meaningful employee volunteering and engagement. CARE's leadership partners include Abbott, Cargill, The Coca-Cola Company, Gap Inc., General Mills, Hudson River Trading, Mars and DOVE® Chocolate, Mastercard, P&G, The PepsiCo Foundation, Pfizer, Target, Tiffany & Co., and UPS.
"Through the power of corporate partnerships we've been able to help bring hope and opportunity to families and communities around the world," said Michelle Nunn, President & CEO of CARE USA. "By working together we have provided not only critical funding but a wide range of impactful programs and services. The private sector brings global value chains and access to global markets, as well as expertise that can support fundamental sustained improvements and reliable sources of income for women and their families. CARE is sincerely grateful to our many corporate partners for their enduring support of our mission."
About Engage for Good
Engage for Good, producer of the Engage for Good conference and Halo Awards, helps business and nonprofit executives succeed together by providing practical information and inspiration, opportunities to build valuable relationships and recognition for outstanding work engaging employees and consumers around social good and cause-related marketing efforts. Learn more at http://www.engageforgood.com/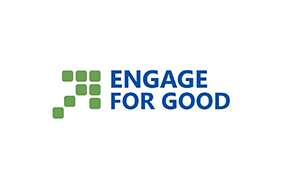 Engage for Good
Engage for Good
Engage for Good (formerly the Cause Marketing Forum) helps business and nonprofit executives succeed together by providing access to actionable information, valuable contacts and recognition for outstanding work through conferences, distance learning, online resources and customized services.
More from Engage for Good