Published 02-12-21
Submitted by VF Corporation
CHRISTCHURCH, NEW ZEALAND, February 12, 2021 /CSRwire/ - The New Zealand Merino Company (NZM) and global Merino wool apparel and footwear brands Allbirds®, icebreaker®, and Smartwool® announced they are working collectively with 167 sheep growers to create the world's first regenerative wool platform that represents 2.4 million acres (more than one million hectares) in New Zealand. They are doing their part to tackle the impact of the global fashion industry, which is responsible for 10% of annual greenhouse gas emissions worldwide.
"We are on a journey of continuous improvement that recognises and celebrates progress over perfection. Through our industry-leading carbon footprint work with our leading brand partners, and with support from the Ministry for Primary Industries, we know on-farm emissions represent approximately 60% of the emissions associated with woollen products and are our biggest opportunity to lower our impacts," says John Brakenridge, NZM CEO. "ZQRX is an important and necessary evolution of our ethical wool program, ZQ. Through the adoption of regenerative practices that both store more carbon and emit less, we could reduce our on-farm emissions down to zero."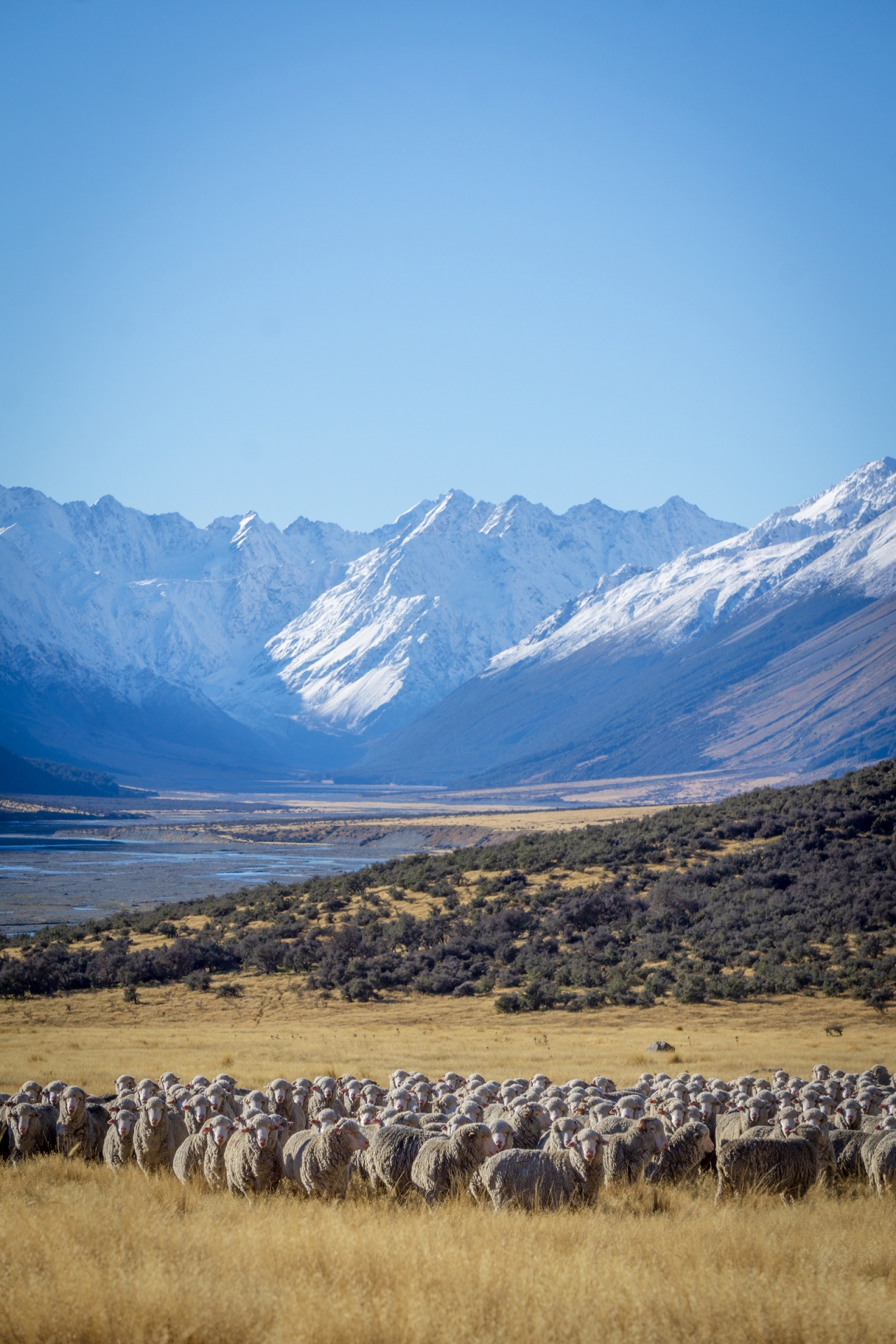 Building on the success of NZM's ethical wool platform, ZQ, ZQRX is the next evolution of doing what is right for both people and the planet. Climate change and greenhouse gas emissions are addressed within the ZQRX framework, with regenerative farming practices representing a considerable opportunity to sequester (store) carbon, and slow climate change. The ZQRX index includes the foundational tenants of ZQ such as animal welfare and social responsibility, as well as an increased focus on environmental issues that directly reduce carbon emission and improve biodiversity, like waste, water quality and soil health.
The ZQRX index is currently being applied to 167 farms in New Zealand, representing over two million acres of land and resulting in carbon being retained and stored in soil, and in vegetation, with many additional animal welfare and social responsibility benefits also being seen.
"The ZQRX index addresses the health of the eco-system and farming communities, rewarding the value of growers who are committed to regenerative agricultural practises," says Brakenridge. "ZQRX is the start of a global movement toward brands, businesses and growers working together to address critical global issues such as climate change and biodiversity loss. We dream of a day when all wool is farmed with regenerative practices."
To generate a movement of this scale, the Merino wool industry's most iconic brands Allbirds, icebreaker, and Smartwool have set aside their competitive nature and are working collectively to support the ZQRX platform and address the immediate challenges of climate change.
"As we've seen through 2020, swift sea-change can only be achieved through collective action; together, competitors have enough influence to right the ship when it comes to the universal threat of climate change. With ZQRX, we are backing a movement towards a truly regenerative future, one that prioritizes the planet and supports our unwavering pursuit to make better things in a better way," says Allbirds' Co-Founder Tim Brown.
Known for their trailblazing approach to sustainability, icebreaker and Smartwool helped found the original ZQ platform 13 years ago, while Allbirds, who also source ZQ ethical wool, will be the first fashion brand to label every item produced with its carbon footprint.
"We believe in continual improvement and when you know better, you do better. That's why we've been driving innovative sustainable Merino wool solutions at every level of our business for over 25 years," says Jen McLaren, Smartwool Brand President. "ZQRX is the next 'better' way and an important advancement in moving our industry forward. By working together we can affect change at scale."
Combined the three brands represent approximately 2 million kgs of wool. Together, these industry leaders have committed to sourcing their New Zealand Merino through the ZQRX platform; helping assure a successful launch of the game-changing regenerative program.
"We've always believed nature has the answers and our decisions need to have respect for the greater ecosystem. We are constantly impressed by the way farmers care for their land, care for their animals and care for their people. They are all interlinked. Our growers have already made strides, over generations, to farm regeneratively. ZQRX both honours these steps and provides us a platform to measure, track improvements and push beyond," says Greg Smith, icebreaker Brand President. "While there is no one solution to the climate challenges we face, the ZQRX platform empowers farmers to work with nature to improve continuously. It is one step we, collectively, as the world's leading Merino wool brands, can take to change the world and leave the planet better off than we found it."
-end-
Media Enquiries
New Zealand
Katharine Broughton | katharine.broughton@beat.net.nz | +64 275 495 277
Global
Allbirds – Allison Sparkuhl |allison@allbirds.com
VF Corporation – Molly Cuffe |molly_cuffe@vfc.com
About The New Zealand Merino Company
NZM is an integrated sales, marketing, and innovation company focused on redesigning the wool industry and complementary areas of New Zealand's primary industries. NZM works with the very best growers and the very best value chain players as a platform for market shaping reform through an innovative business model that focuses on branding, marketing and deep consumer insights. These, combined with research/development and product innovation work, are the differentiators that ensure supply chain alignment and value-capture back to our ZQ growers.
About Allbirds
At Allbirds, we believe in making better things in a better way. Since inception, we have balanced purpose and profit, with a focus on combating the proliferation of petroleum-based materials in apparel and footwear. Our story began with superfine New Zealand Merino Wool, but we have since developed a Eucalyptus fibre knit fabric and a Sugarcane-based EVA foam, which we open-sourced for all to use, including competitors. We believe that collaborative development and the sharing of technologies will help protect the planet for future generations. Let's get better, together.
About icebreaker
Founded by Jeremy Moon in 1995 in New Zealand, icebreaker pioneered the ethical and sustainable production of natural performance apparel. Now a part of the VF Corporation, icebreaker continues to challenge the status quo while championing natural, transparent and responsible ways to do business. Following the publication of its Transparency Report in 2018 and 2019, icebreaker was one of only a handful of brands to be awarded an A+ rating in the Tearfund Ethical Fashion report, two years in a row and received an 'All' rating, for the 2020 COVID Fashion report. The report found icebreaker to be excellent in every area, including scrutiny of policy, traceability, transparency, supplier relationships and worker rights at every stage of the production process. icebreaker looks to nature for the answers and for innovative ways to do more with less. Working with what nature provides and adapting as nature does, icebreaker enables consumers to join a movement towards choosing natural and preserving our planet for generations to come. icebreaker is sold in more than 5,000 stores in 50 countries through wholesale, Touch Lab retail stores and e-commerce platforms. To discover more, visit icebreaker.com
About Smartwool
Based in Denver, Colorado, Smartwool® is a sock and apparel brand whose products are designed to get the most out of the inherent benefits of Merino wool and to bring comfort, confidence, and community to a life lived outside. For information on the full range of Smartwool® products or to find a dealer near you, please
visit www.Smartwool.com. Smartwool, a division of VF Outdoor, LLC, is a brand of VF Corporation.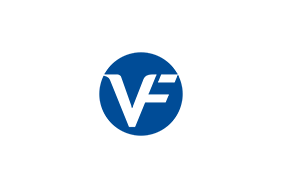 VF Corporation
VF Corporation
VF Corporation outfits consumers around the world with its diverse portfolio of iconic lifestyle brands, including Vans®, The North Face®, Timberland®, Wrangler® and Lee®. Founded in 1899, VF is one of the world's largest apparel, footwear and accessories companies with socially and environmentally responsible operations spanning numerous geographies, product categories and distribution channels. VF is committed to delivering innovative products to consumers and creating long-term value for its customers and shareholders. For more information, visit www.vfc.com
More from VF Corporation