Published 02-10-21
Submitted by Keysight Technologies
BANGALORE, India, February 10, 2021 /CSRwire/– Keysight Technologies, Inc. (NYSE: KEYS), a leading technology company that helps enterprises, service providers, and governments accelerate innovation to connect and secure the world, announced that it has been presented with the prestigious Mahatma Award 2020 for its efforts towards building a better planet by employing a global business framework of ethical, environmentally sustainable and socially responsible operations.
The Mahatma Award was established by social entrepreneur and social activist Amit Sachdev, director of New York-based Liveweek Foundation, known as 'The CSR Man of India', for his advocacy of the Corporate Social Responsibility (CSR) Bill in India. Mr. Sudhir Tangri, vice president and general manager, Keysight Technologies India, accompanied by Naresh N Asnani, Keysight's Country Manager, Communications and CSR, accepted the award from Amit Sachdev in Delhi, considering the intent, commitment, project impact, sustainability and scalability of the CSR programs undertaken by the company.
On receiving the award, Mr. Tangri said, "At Keysight, our corporate social efforts are continuous and ongoing throughout the year, with the purpose of strengthening local communities in different ways.  On one front, we are working with our non-governmental organization (NGO) partners and local civic bodies to combat Covid. On the education front, our STEM program brings experiential learning closer to children and helps them acquire next-generation skills." He added, "Further, the eco-friendly park in Gurugram, which we have supported, is promoting environmental awareness and consciousness in the community. Thus, we have been able to touch many lives." 
"I would like to congratulate the Keysight team for their honest efforts for helping the local communities in a pandemic, supporting STEM education and creating environmental awareness in citizens. I am intrigued with the innovative STEM program and wish the team the very best in their future endeavors," said Mr. Amit Sachdeva, Founder of Mahatma Award, while presenting the award. 
In India, Keysight's community efforts include:
Pandemic response — The company is committed to fighting the Covid situation in the country by working closely with the local civic bodies along with our NGO partners. Keysight provided relief material to those displaced, safety kits to warriors in Delhi NCR, supported Civil Hospital, Gurugram to set up a second Covid RT-PCR test facility, and currently working to provide logistics support for Covid vaccination management.
STEM education — The company's innovative programs for promotion of STEM (Science Technology Engineering Math) education is aimed at bringing experiential learning closer to the middle school children and has engaged more than 9000 students, 115+ schools and close to 150 teachers in the past year. In the next phase of the program, the focus will be to bridge the education gap by working closely with 4 government schools, 2 NGO schools and 2 communities with help from the United Way, our NGO partner.
Environmental sustainability — Keysight has also assisted in development of an eco-friendly park that inspires smart, aesthetic waste management in Gurugram. This park, called 'The Samadhan Hub Park,' was developed in collaboration with IAmGurgaon (NGO partner) and Municipal Corporation and was conceived as an urban solution to promote environmentally conscious waste management solutions for citizens of Delhi NCR. It helps citizens consider the waste we are generating and how we can reduce it or reuse or put it for better use by providing the tools for change. 
Thanking the jury members for the award, Mr. Asnani said, "I am extremely delighted to receive this award. It was an honor to share this recognition with organizations and change makers who are relentlessly working to drive a positive change in society. It further strengthens our resolve to create a social impact with our CSR programs in the country."  
About Keysight Technologies
Keysight Technologies, Inc. (NYSE: KEYS) is a leading technology company that helps enterprises, service providers and governments accelerate innovation to connect and secure the world. Keysight's solutions optimize networks and bring electronic products to market faster and at a lower cost with offerings from design simulation, to prototype validation, to manufacturing test, to optimization in networks and cloud environments. Customers span the worldwide communications ecosystem, aerospace and defense, automotive, energy, semiconductor and general electronics end markets. Keysight generated revenues of $4.2B in fiscal year 2020. More information is available at www.keysight.com.
Additional information about Keysight Technologies is available in the newsroom at https://www.keysight.com/go/news and on Facebook, LinkedIn, Twitter and YouTube.
Contact:
sridipta.bhattacharjee@2020msl.com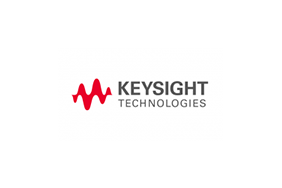 Keysight Technologies
Keysight Technologies
At Keysight (NYSE: KEYS), we inspire and empower innovators to bring world-changing technologies to life. As an S&P 500 company, we're delivering market-leading design, emulation, and test solutions to help engineers develop and deploy faster, with less risk, throughout the entire product lifecycle. We're a global innovation partner enabling customers in communications, industrial automation, aerospace and defense, automotive, semiconductor, and general electronics markets to accelerate innovation to connect and secure the world. Learn more at Keysight Newsroom and www.keysight.com.
More from Keysight Technologies