Published 02-10-21
Submitted by SCS Global Services
EMERYVILLE, Calif., February 10, 2021 /CSRwire/ - SCS Global Services, certifier of New Belgium Brewing's iconic Fat Tire Amber Ale as America's first nationally distributed carbon neutral beer, announced its support of Fat Tire's new IsMyBeerSustainable.com campaign to build awareness of carbon neutrality in the beer industry. Launched over the past weekend when football fans around the globe celebrated the final game of the U.S. NFL season, the campaign seeks to challenge other beers to look into carbon neutrality as a best business practice and a way to confirm their commitment to addressing and mitigating climate change.
SCS has chronicled Fat Tire's carbon neutral journey in a new video, which showcases New Belgium Brewing's commitment to sustainable practices and environmental stewardship.
To learn more about becoming Carbon Neutral certified, visit https://www.scsglobalservices.com/services/carbon-neutral-certification.
For more information, contact:
Nikki Helms
Marketing Project Manager, SCS Global Services
nhelms@scsglobalservices.com
+1 (510) 295 0667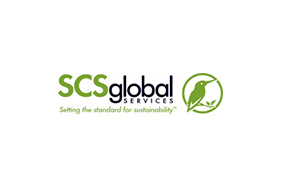 SCS Global Services
SCS Global Services
SCS is a leading third-party provider of certification, auditing and testing services, and standards, founded in 1984. Our goal is to recognize the highest levels of performance in food safety and quality, environmental protection and social responsibility in the private and public sectors, and to stimulate continuous improvement in sustainable development.
More from SCS Global Services