Published 02-09-21
Submitted by Xylem Inc.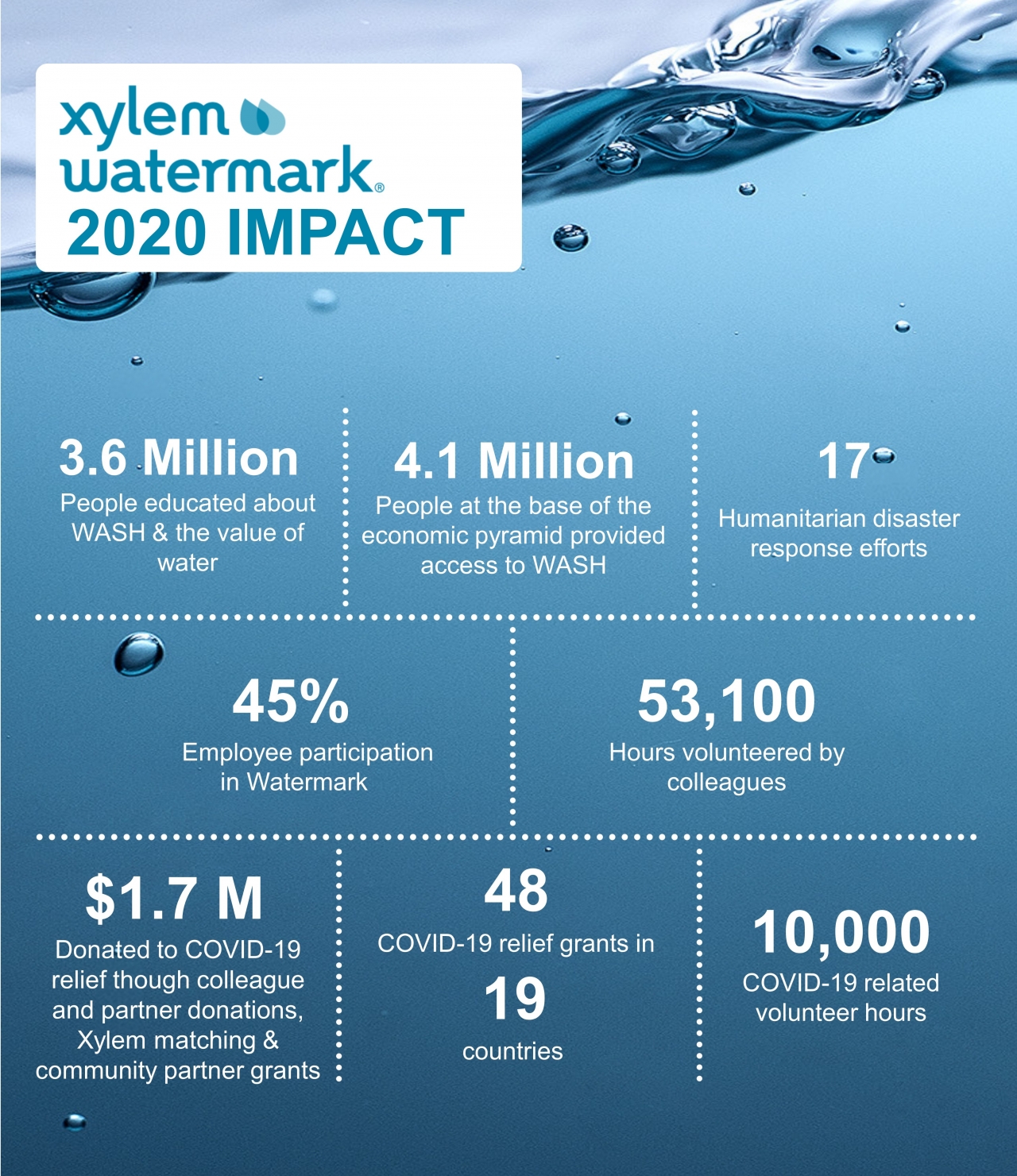 Despite an unprecedented pandemic that has brought many unexpected challenges, Xylem employees' continued to donate their volunteer hours, donation dollars and passion for solving water to Xylem Watermark, the company's corporate social responsibility program. Throughout 2020, Xylem Watermark was able to reach more people than ever through funding, education programs and awareness efforts. In the face of the pandemic, Xylem also directly supported COVID-19 relief through volunteerism, matching employee and business partner donations and providing community grants.
This commitment to communities both at home and around the world enabled Xylem Watermark to exceed the company's 2020 impact goals, during this extraordinary time. See above for a snapshot of the impact our efforts made.
As we continue into 2021, Xylem is excited to encourage employees to continue donating their ideas, expertise and passion to help solve water. To support these efforts, Xylem provides 10 hours of volunteer time off annually for employees to participate in Watermark volunteer activities.
"We know our efforts are only a few drops in the bucket to creating a more equitable world, but we are eager to continue our work to solve water, in tandem with our partners, throughout 2021," said Emma Housman, Program Manager, Corporate Social Investment. "Together, we are helping make water more accessible, affordable and safer for more people and communities around the globe. Together, we're making our mark."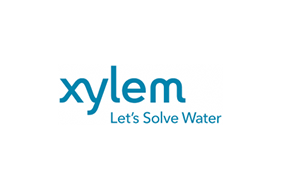 Xylem Inc.