Published 02-09-21
Submitted by Keysight Technologies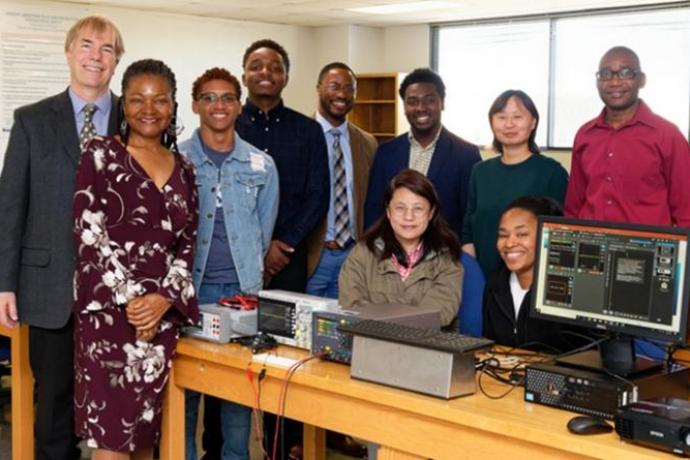 Keysight Technologies visited the HU School of Engineering & Technology in December, 2019
Originally published by Hampton University
HAMPTON, Va., February 8, 2021 /CSRwire/ – More than $550,000 in specialized equipment and software has been donated to Hampton University by Keysight Technologies Inc. (NYSE: KEYS), a leading technology company that helps enterprises, service providers and governments accelerate innovation to connect and secure the world.
"We are very thankful to Keysight Technologies for their support of Hampton and our students. This is just one part of their commitment to building greater diversity within the engineering industry, and we are truly appreciative," said Hampton University President, Dr. William R. Harvey.
The donated equipment and software will assist greatly in Hampton's School of Engineering and Technology's efforts to update, upgrade, and create more innovative laboratory spaces in its school. "We have developed a bold approach for laboratory management. The design utilizes state-of-the-art labs, married for use in other disciplines throughout the University. This equipment is not just nice to have but will be absolutely critical for us in providing hands-on learning opportunities for our students when they return to campus," said Dr. Joyce Shirazi, Dean.
"Ensuring a tremendous student academic experience is one of the most important aspects of what we do. In spite of the COVID-19 pandemic, our faculty members have gone to great lengths to deliver the essential concepts of their labs to students through online teaching methods. But it's been difficult. So, we desperately need to have equipment which allows our students learn in remote environments. Through Keysight's generosity, with remote learning lab solutions, we now can do that," added Dr. Demetris Geddis, Assistant Dean.
"We are delighted in our partnership with Hampton – one of the most prominent HBCUs in the world. In response to the pandemic, Hampton is rapidly adapting to remote learning and Keysight's remote access lab solution will enable students to conduct experiments as required for COVID-19 safety protocols. When students return to the university labs, they'll have direct exposure to new and cutting edge laboratory equipment and software. This will help them gain further confidence so they can 'hit the ground running' when they begin their professional careers," shared Dr. Douglas M. Baney, Corporate Director of Education for Keysight Technologies.
The total amount of the donations from Keysight is approximately $554,000. Specific elements include:
Electronic Test Instruments: This equipment is critically important for engineering students. The equipment includes advanced oscilloscopes, power supplies, multimeters and function generators that enable measurement of individual electronic components and complex circuits.
IoT Courseware: This enables students to embark on engineering design careers in the emerging "Internet of Things" (IoT) world. Students will learn about embedded sensors, software, and communications technologies for the purpose of connecting and exchanging data with other devices and systems over the internet.
Microwave Analyzers: This high-frequency equipment allows students access to the same professional tools that are used in industry to design applications in 5G/6G wireless, aerospace-defense, and satellite systems. Top-performing students completing microwave studies at Hampton will be eligible for Keysight's Industry-Ready Microwave Certification, a mark of distinction in technical readiness.
Remote Data Acquisition and Switching: Remote data acquisition equipment combined with Keysight's BenchVue and lab scheduling software allows students to remotely access electronic laboratories during and after the pandemic.
Finally, as critical as the hardware is for the program, Keysight also included software upgrades for this equipment as part of the gift.
About the Hampton University School of Engineering and Technology
The programs at Hampton University's School of Engineering and Technology (SET) lead to baccalaureate degrees in Aviation, Chemical Engineering, Computer Engineering, Electrical Engineering, and the Professional Degree in Architecture. Through their studies and experiences, Hampton students receive a strong, general education background in and out of the classroom. Along with a technical education, our graduates have a capacity for creative and dynamic problem solving. Hampton's School of Engineering is ranked in the top 20% of engineering schools in the U.S. and the top 10 engineering schools in Virginia. The School's engineering programs are accredited by the Engineering Accreditation Commission of ABET.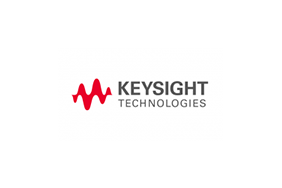 Keysight Technologies
Keysight Technologies
Keysight Technologies, Inc. (NYSE: KEYS) is a leading technology company that helps enterprises, service providers and governments accelerate innovation to connect and secure the world. Keysight's solutions optimize networks and bring electronic products to market faster and at a lower cost with offerings from design simulation, to prototype validation, to manufacturing test, to optimization in networks and cloud environments.
More from Keysight Technologies