Published 02-08-21
Submitted by Ninety One
TORONTO and NEW YORK, February 8, 2021 /CSRwire/ – Ninety One, an independent, active global asset manager, announced its participation in CFA Society Toronto's Climate Change Series: From Idea to Action. Deirdre Cooper, Portfolio Manager and co-head of Thematic Equities for Ninety One is a leading voice in understanding and committing to active stewardship, including engagement and integration of ESG into the investment process, in order to address and combat climate change.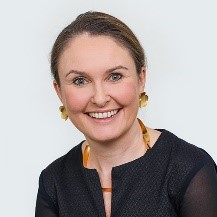 CFA Society Toronto notes that "There is a growing consensus that Climate Change will reshape how financial organizations and investors think about climate-related risks."  The Society continues, "Demands for transparency, measurement and action will only increase as the issue comes to the forefront. Trends in Climate Change also present a new set of Green investment opportunities." 
The Climate Change Series includes three distinct discussions for financial professionals and investors.
Session 1: The Climate Journey
Session 2: Measuring Climate Risk
Session 3: Investing for Climate Change
Ms. Cooper will participate in Session 3, on February 9 at 9:00am EST. This panel will explore various approaches to investing to integrate Climate Change considerations into an investment program. Ms. Cooper will share Ninety One's journey to becoming an investor focused on tackling the climate crisis and how she and her team identify companies that are leading the transformation to a lower-carbon economy. 
Historically, investors have asked whether both excess returns and impact are possible. Ms. Cooper explains, "Our analysis and deep corporate engagements help us better understand the companies we invest in and therefore can allocate capital in a more sustainable way, increasing the probability of outperformance." In the panel discussion, Ms. Cooper will share the importance of offering investors "access to long-term structural growth opportunities, a hedge to existing carbon risk in portfolios, and uncorrelated equity returns while reducing investors' carbon footprint."
Katherine Tweedie is Country Head of Canada for Ninety One, with a mandate to lead the firm's business development efforts and manage relationships with institutional and strategic partners across the country. Ms Tweedie added, "We find Investors in Canada to be forward-thinking and naturally seeking global, sustainable opportunities. We see an increasing focus on ESG, and particularly addressing climate change, as a key priority for our clients, so we're delighted that Deirdre Cooper is participating in this important and timely conversation hosted by the CFA Society Toronto."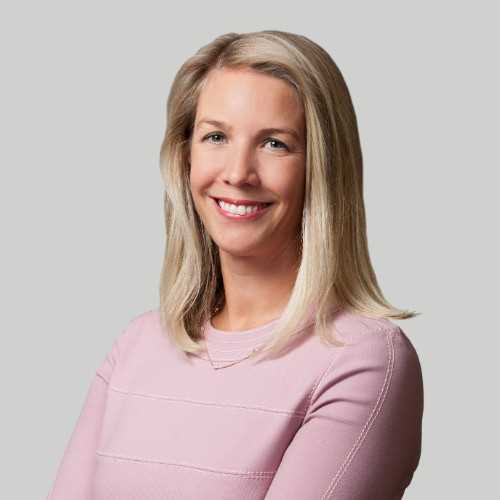 Ninety One's partnerships with Canada's pension funds, universities and insurance companies have historically been built around the firm's deep expertise in emerging market equities and fixed income underpinned by our strong ESG credentials. As investors in Canada look to address climate risk, they are increasingly turning to Ninety One for its unique insight and expertise in global climate solutions and sustainable investing. Recently Ninety One was recognized for one of its a low-carbon global equity strategies.
About Ninety One 
Ninety One is an independent, active global asset manager dedicated to delivering compelling outcomes for its clients, managing more than $128.2 billion in assets as of March 31, 2020. In the Americas, Ninety One offers a full range of investment strategies and solutions spanning equity, fixed income, multi-asset, sustainable and alternatives led by specialist teams that invest across global, emerging and frontier markets. For more than a decade, the firm has been committed to clients in the US, Canada and Latin America, developing trusted partnerships by delivering local expertise with a global platform. 
Established in South Africa in 1991, as Investec Asset Management, the firm started with domestic investments in an emerging market. In 2020, almost three decades of organic growth later, the firm demerged from Investec Group and became Ninety One. Today the firm offers distinctive active strategies to institutions, advisors and individual investors around the world.
On Stewardship & Sustainability: Ninety One believes that by investing sustainably the firm can make a positive impact to people and the planet while delivering long-term investment returns.
Ninety One has a robust and comprehensive integration of sustainability analysis and research into its investment processes that serve clients, shareholders, employees and communities.  Within the firm's heritage, a well-directed investment can transform lives for the better. For over a decade, the firm has been investing in economic development in Africa, mobilizing finance to bring health and prosperity to some of the continent's least served communities. In the Americas, we support initiatives in Conservation & Environment, Diversity & Equality and Education & Children. 
Media Contact:
Kimberly Weinrick, kimberly.weinrick@ninetyone.com
About CFA Society Toronto
Founded in 1936, CFA Society Toronto is part of the worldwide network of CFA Institute member societies that lead the investment profession globally by promoting the highest standards of ethics, education, and professional excellence for the ultimate benefit of society. CFA Society Toronto represents the interests of over 10,000 investment professionals in the Greater Toronto Area through advocacy, education, events, and professional development.  For more information visit http://www.cfatoronto.ca or follow us on Twitter @cfatoronto and LinkedIn CFA Society Toronto.
# # #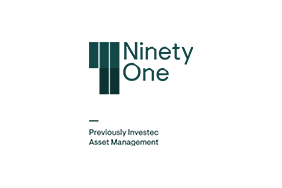 Ninety One
Ninety One
Ninety One is an independent, active global asset manager dedicated to delivering compelling outcomes for its clients, managing more than $190 billion in assets as of June 30, 2021. In the Americas, Ninety One offers a full range of investment strategies and solutions spanning equity, fixed income, multi-asset, sustainable and alternatives led by specialist teams that invest across global, emerging and frontier markets. For more than a decade, the firm has been committed to clients in the US, Canada and Latin America, developing trusted partnerships by delivering local expertise with a global platform. Established in South Africa in 1991, as Investec Asset Management, it started with domestic investments in an emerging market. In 2020, almost three decades of organic growth later, the firm demerged from Investec Group and became Ninety One. Today Ninety One offers distinctive active strategies to institutions, advisors and individual investors around the world. # # #
More from Ninety One