Published 02-04-21
Submitted by WSP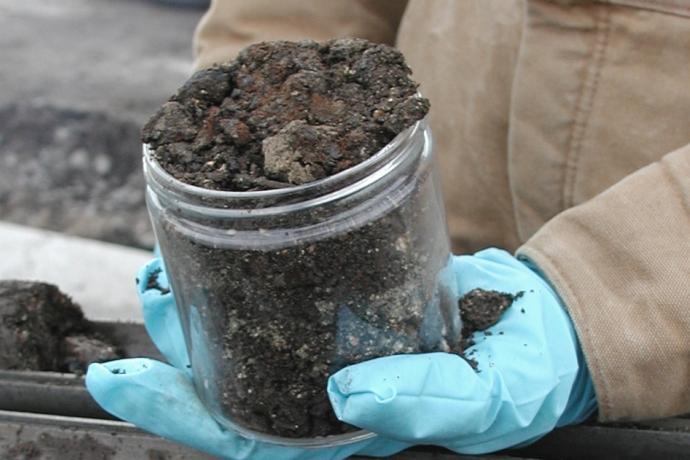 Risk assessment determines the concentration at which air, water, soil or sediment concentration poses a potential health threat to humans or the environment. ©WSP USA
While WSP USA has long offered risk assessment services, recent growth has enabled the development of a coordinated, interdisciplinary team of experts within the firm's Environment business line dedicated to helping clients develop and maintain healthy and sustainable environments.
The Human Health and Ecological Risk Assessment service is a logical progression for a firm that has become a recognized leader in the development and implementation of methods for assessing, communicating and managing health and ecological risks that are both innovative and practical.
The team includes toxicologists, health physicists, chemists, biologists, engineers, statisticians and modeling expertise throughout the U.S., with international presences in Canada, Europe and Australia.
"While in the past it may have been enough to find solutions that mitigate exposure and mobility of toxins in the environment, today we recognize that earth moving or water treatment projects also provide an opportunity to contribute to sustainability and resilience needs," said Dr. Steve Ackerlund, a senior scientist within the Human Health and Ecological Risk Assessment services at WSP.
Ackerlund is a human health and ecological risk assessor with 35 years of experience working for industry and government clients on commercial, industrial, transportation, re-development, mining and residential types of sites. His expertise covers all phases of hazardous waste site investigation and remedy development, environmental permitting, toxicity assessment, chemical fate and transport modeling, and project management.
He noted that effective assessment and communication of human health and ecological risk associated with hazardous and toxic substances is foundational to managing a clients' environmental liability and sustainability.
"Risk assessment is the science that determines the concentration at which contamination in the air, water, soil or sediment poses a potential health threat to humans or the environment and is otherwise a regulatory compliance problem," Ackerlund said. "It is used to determine soil, groundwater or sediment cleanup levels, water or air discharge limits, and health impacts from proposed projects such as new transportation corridors."
"WSP's risk assessment team offers a breadth and depth of experience that enables our clients to achieve compliance with federal, state and local environmental quality laws and regulations," said Steve Paquette, national Environment business line leader for WSP. "We now have a deep bench of diversified expertise pertaining to risk that will become a recognized presence in the marketplace."
The team's wide-ranging service areas include hazardous chemicals in the environment, toxic chemicals in the workplace, assessing discharges associated with permitting new projects, hazardous chemical registration, constructing safe buildings on brownfields sites, impacts of transportation or urban plans on health, and many other applications.

High-Quality Performance
Risk Assessment Services will provide assessments and compliance guidance for all WSP business lines, including Environment, Water, Advisory, Transportation, Federal Programs, Property & Buildings, and Climate, Resilience & Sustainability.
By coming together as a group of experts and coordinating outreach and work performance, Ackerlund said WSP's enhanced Human Health and Ecological Risk Assessment services will:
increase accessibility to WSP's risk assessment expertise within and outside the company to offer more value-added services to clients;
ensure consistent, high-quality performance across business lines and regions through sharing and collaboration; and
more effectively mentor, grow and recruit staff to develop greater depth and niche expertise.
Typically, risk assessment services are part of a larger site investigation and/or remedy development project, a permit project or infrastructure project. In addition to large projects managed by WSP, the firm has served as a subconsultant providing risk assessments only, or for litigation efforts.
"We risk assessors already work on projects across the country without regard to our physical location or geography-based management structure," Ackerlund said. "With the growth of the service, WSP project managers will now be able to identify and use in-house resources more consistently. We will now be more coordinated to take advantage of the firm's increased capacity and breadth of expertise, ensuring consistent delivery and quality through technical interchange and staff mentoring."
A 'Deep Bench'
Combined with a "deep bench" of diverse expertise, Ackerlund said the team's capabilities extend beyond risk assessment and include experience in project management, risk communication and environmental engineering, which allows WSP to employ risk assessment strategically within broader project objectives
"We don't just approach risk assessment as a one-size-fits-all bureaucratic number-crunching exercise," he said. "Our team works efficiently to tackle large, complex projects, collaborating with staff that knows each other's areas of strength and where to find specialized support when needed. We are pragmatic, can-do practitioners who seek to balance cost-effectiveness with value."
WSP can scope the work at a level of detail that provides the needed client-focused findings and recommendations. The firm is able to integrate risk assessment within the broader risk communication and management framework and supply the support skills needed to implement such vision …  a vision that relates quite closely to WSP's Future Ready™ principles.
"Risk assessments were traditionally conducted to support basic needs or confirm compliance, such a providing for site-specific environmental cleanup standards or permit limits," Ackerlund said. "Today that approach is insufficient, as many clients demand long-term sustainability and resilience to future trends in society, technology, climate and natural resources for their projects."
He said many clients search for "2-for-1" solutions that not only address the hazard but bring other long-term benefits as well. 
Ackerlund is excited about the new benefits that WSP will be able to provide to clients through the expanded Human Health and Ecological Risk Assessment team.
"This is a tremendous opportunity to harness the collective energy and talents of a deep bench of expertise that can identify and advance new, more efficient and more effective methods for solving our client's environmental sustainability and resilience problems," Ackerlund said.
[To subscribe to Insights, contact the editorial staff at insights@wsp.com.]

WSP
WSP
WSP is among the world's largest environmental, engineering, advisory and sustainability consulting firms, with more than 55,000 professionals worldwide. We design lasting solutions in the buildings, transportation, energy, water and environment markets, and develop equitable, ESG-centered strategies that help organizations and communities adapt to changing conditions and become more resilient. Reckon with the past. Innovate for the future. Learn more at wsp.com.
More from WSP