Published 02-03-21
Submitted by The Consumer Goods Forum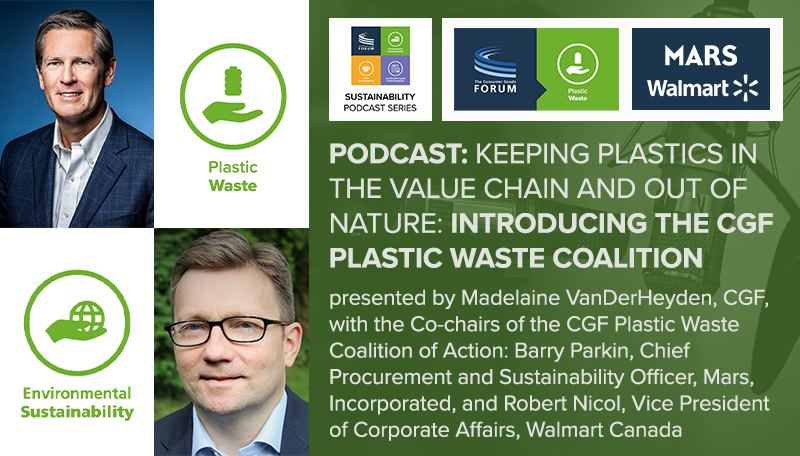 www.tcgfplasticwaste.com | In this latest episode of the CGF Sustainability Podcast and wrapping up 2020, host Madelaine VanDerHeyden catches up with the co-chairs of the CGF Plastic Waste Coalition of Action, Barry Parkin from Mars, Inc., and Rob Nicol from Walmart Canada. The Plastic Waste Coalition announced its first actions that will have a real impact in reducing plastic pollution worldwide in December 2020; in this episode, Barry and Rob share what it means for 36 of the world's largest global brands to come together on this issue, how these actions will actually change the plastics game, and their thoughts on the future of plastics after the start of a pandemic.
TCGF Sustainability Podcast - Plastic Waste Coalition - Listen Here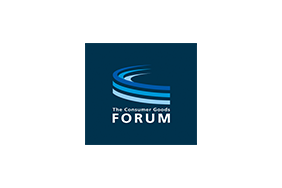 The Consumer Goods Forum
The Consumer Goods Forum
The Consumer Goods Forum ("CGF") is a global, parity-based industry network that is driven by its members to encourage the global adoption of practices and standards that serves the consumer goods industry worldwide. It brings together the CEOs and senior management of some 400 retailers, manufacturers, service providers, and other stakeholders across 70 countries, and it reflects the diversity of the industry in geography, size, product category and format. Its member companies have combined sales of EUR 3.5 trillion and directly employ nearly 10 million people, with a further 90 million related jobs estimated along the value chain. It is governed by its Board of Directors, which comprises more than 50 manufacturer and retailer CEOs. For more, please visit: www.theconsumergoodsforum.com.
Join our global community to stay abreast of the latest news on how the consumer goods industry is working together efficiently for positive change and building better lives through better business: Twitter, LinkedIn, YouTube.
Contact:
Lee Green
Director, Communications
+33 1 82 00 95 70
Louise Chester
Communications Officer
+33 1 82 00 95 91
More from The Consumer Goods Forum