Published 02-03-21
Submitted by Enbridge Inc.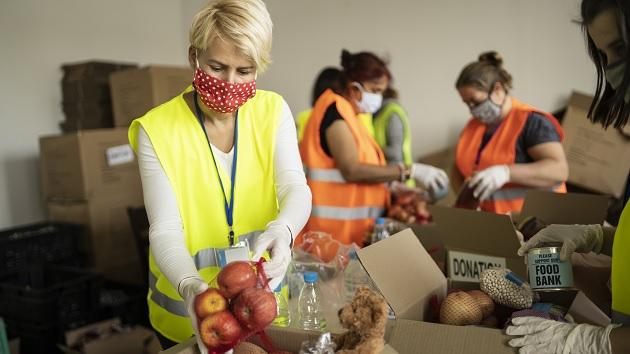 A community offers strength and support. It makes us feel uplifted and encouraged. It creates a deeper sense of belonging. It fosters growth, creativity and innovation.
In short, a community makes life better—and that's why Enbridge's Fueling Futures program has been created.
Fueling Futures brings together Enbridge's ongoing efforts in the areas of corporate citizenship, donations, sponsorship and employee volunteering and giving—a collective force dedicated to making tomorrow better than today.
Fueling Futures unifies Enbridge's approach to corporate citizenship and the ways we energize communities through corporate donations and strategic partnerships, sponsorships, and a robust employee volunteering and giving program.
Through Fueling Futures, we're energizing communities with individual volunteer work, with community improvement projects, with disaster relief and humanitarian aid, with strategic donations that strengthen the safety, vibrancy and sustainability of communities.
"We are connected to the communities in which we operate in so many ways," says Pete Sheffield, Enbridge's Chief Sustainability Officer. "We live in these communities, raise our families in these communities, and as a good neighbor, Enbridge is committed to fueling quality of life."
Fueling Futures builds on Enbridge's long tradition of investing in communities, with a goal of not just giving, but enabling those communities to be resilient. Looking ahead, Enbridge will support donations, partnerships and sponsorships in three focus areas—safe communities, vibrant communities and sustainable communities.
What does this mean in practice? It means sponsoring cultural celebrations. It means funding grassroots conservation and environmental stewardship. It means supporting the emergency response organizations that keep us safe. It means supporting groups like the United Way that champion the greater good. It means lending a helping hand after fires and floods. And it means flexing volunteer muscle within Enbridge's energized team of 13,000 to make communities better places to live.
It's more than just the energy we deliver. It's the energy we put in. Through Fueling Futures, we're listening—and we're mobilizing—in communities across North America.
With time, resources, dollars, passion and determination, we're building a better future. Together.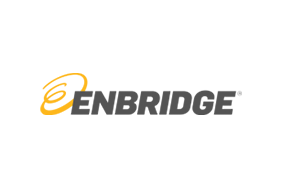 Enbridge Inc.
Enbridge Inc.
About Enbridge
At Enbridge, our name spells out our mission: a bridge to a sustainable energy future. That bridge safely connects millions of people around the world to the energy they rely on every day, fueling quality of life. Whether it's natural gas, oil or renewable power, the energy we deliver through networks spanning North America and our growing European offshore wind portfolio helps to heat homes, feed families, fuel vehicles and power industry. We're investing in modern energy infrastructure to sustain access to secure, affordable energy. We're also building on two decades of experience in renewable energy to advance new low-carbon energy technologies including hydrogen, renewable natural gas and carbon capture and storage. We're committed to reducing the carbon footprint of the energy we deliver, and to achieving net zero greenhouse gas emissions by 2050.
Headquartered in Calgary, Alberta, Enbridge's common shares trade under the symbol ENB on the Toronto (TSX) and New York (NYSE) stock exchanges. To learn more, visit us at Enbridge.com
More from Enbridge Inc.