Published 02-09-21
Submitted by WSP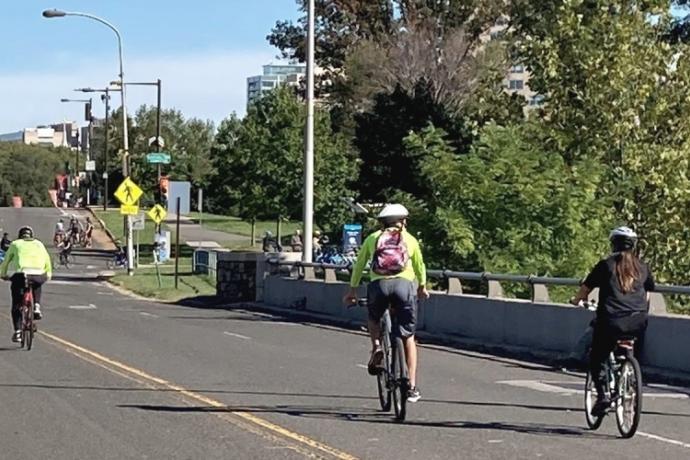 At the beginning of the COVID-19 pandemic, Philadelphia officials closed 4.3 miles of a city street to vehicle traffic, reserving it exclusively for bicycles and pedestrians.
Repurposing Martin Luther King Jr. Drive – located along a narrow wooded stretch between the Schuylkill River and Schuylkill Expressway from Falls Bridge to Eakins Oval – opened the four-lane roadway for people who were eager to get outside and safely take a stroll or casual bike ride while maintaining adequate social distancing.
The Philadelphia plan, which went into effect on March 20, replicated similar "Slow Streets" programs in densely populated cities around the globe, such as a bold decision in Paris, France to restrict more than 30 miles of city roads to non-motorized traffic.
Motivated by those initiatives, the Bicycle Coalition of Greater Philadelphia led a successful petition, supported by more than 1,000 signers, to encourage city officials to close a portion of Martin Luther King Jr. Drive.
Will Cowan, a WSP USA senior traffic engineer in Philadelphia, was impressed with the plan, but wondered if there was going to be any measurement of its overall success that could be used to encourage future efforts.
"Upon learning that no counts were being taken to analyze the impact of the closure of MLK Drive on the number of people walking, biking and rolling along the Schuylkill River, WSP saw a good opportunity to collect data, analyze usage and evaluate the results," Cowan said.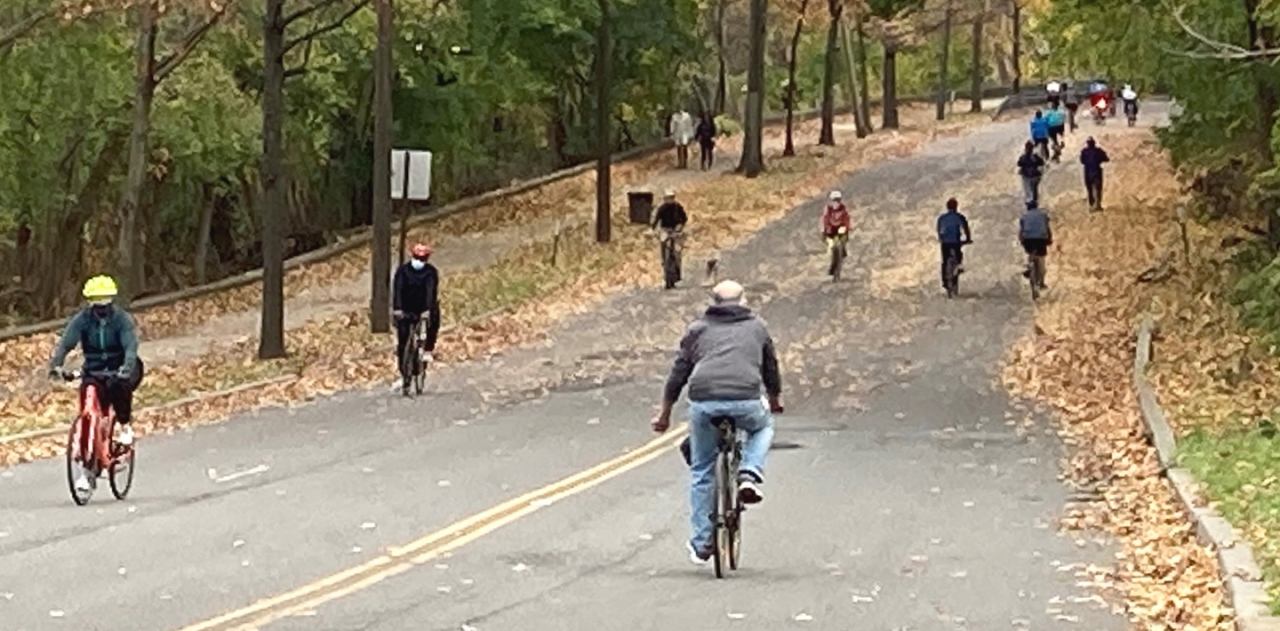 Safer Outdoor Recreation
WSP covered the cost for the data processing and collaborated with Imperial Traffic & Data Collection, which set up and provided their measuring equipment for free. Additionally, the Bicycle Coalition of Greater Philadelphia assisted with manual counts and verification.
"The wealth of data collected by WSP for the recently completed report will now be used to assist the city of Philadelphia, Delaware Valley Regional Planning Commission, and program advocates to substantiate the impact of the closure and how the road can be used after the pandemic," Cowan said. 
Although a shared-use path parallels Martin Luther King Jr. Drive and the popular Schuylkill River Trail runs along the other side of the river, both paths are narrow and challenging to run, ride or roll. They also draw considerable foot and bike traffic under normal conditions, making them less safe and unaccommodating to social distancing.
"It was the city's hope that the closure of MLK Drive would help alleviate the overcrowding on the Schuylkill River Trail and serve to be a popular alternative," Cowan wrote in his final report.
Video processed counts of pedestrians and bicycles were conducted in both directions from sunrise to sunset at two locations along the road. This allowed for a breakdown of specific uses for the road – inline skaters, adult and child cyclists, pedestrians and runners. The data also factored in weather conditions, such as hot summer temperatures and precipitation.
Although Schuylkill River Trail usage increased during the pandemic, those increases were significantly curbed by the thousands of residents who chose to use the closed roadway instead.
In light of the success of the closure, supported by the data compiled by WSP, Philadelphia officials will face a significant decision once the pandemic has subsided.
While commonly used as an analytical method that helps the designer and public understand the amount of congestion and delay experienced along a road or at an intersection, the level of service (LOS) metric can also be applied to shared use facilities.
"The City of Philadelphia will eventually move towards a decision of keeping MLK Drive closed, reopening it, or repurposing the lanes," Cowan said. "An LOS analysis can be used to inform that decision."
Cowan prepared the study with research assistance from Christopher Blakely, WSP civil/highway engineer; and Elizabeth Andrew, WSP senior traffic engineer.
Click here to read and download the report.
[To subscribe to Insights, contact the editorial staff at insights@wsp.com.]

WSP
WSP
WSP is a global business providing management and consultancy services to the built and natural environments. The firm's expertise includes environmental remediation and urban planning, engineering of iconic buildings, design of sustainable transportation networks, development of the energy sources of the future, and implementation of new ways of extracting essential resources. It is one of the world's leading professional service firms, with 15,000 employees based in more than 300 offices in 35 countries. From offices across the USA, our environmental professionals are part of an international team of specialists that draws on best practices and brings solutions to our clients' most difficult business and technical challenges.
More from WSP