Published 01-25-21
Submitted by Energea
Energea, the world's first crowdfunding platform for renewable energy projects, is taking time to shine a light on its community of investors that are making strides in sustainability every day in unique and creative ways. Our spotlight series highlights these efforts and reminds us that we're united in this fight for a healthier planet. To learn more about Energea, click here.
In this episode, Nick Bokron a renewable energy investor with Energea, continues the tradition of coffee roasting started by his great grandfather in 1937. Omar Coffee is a fourth-generation family business that believes sustainable practices are critical to continue their commercial legacy. They source coffee from sustainable farmers and power their other operations with solar and electric vehicles. Omar Coffee is always searching for ways to make the business more resilient, that's how they have thrived for over 80 years.
Watch more sustainability highlights here.
To learn more about Energea, view active investments, and get started visit www.energea.com.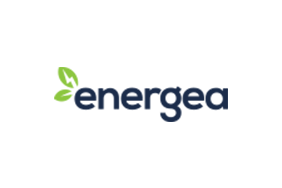 Energea
Energea
About Energea
Energea is the first crowdfunding platform for alternative energy projects in the United States. Energea connects investors to premium renewable energy projects in order to accelerate renewable energy development in select global markets.
Traditionally, these opportunities have been reserved for institutional financiers, but there is a significant opportunity to bring renewable energy investing to the masses as the effects of global warming intensify, the cost of renewable energy declines and traditional investment classes suffer from over-participation and value instability.
Together our team has developed over 14,000 projects, across 23 states and 3 continents, resulting in 365MW of renewable energy.
We believe many investors coming together to do their part can be a powerful force for driving the demand and development of clean energy production. For more information on how Energea accelerates renewable energy development, visit www.energea.com. 
More from Energea