Published 01-21-21
Submitted by UNFCU Foundation
LONG ISLAND CITY, N.Y., January 21, 2021 /CSRwire/ - UNFCU Foundation today named eight organizations the recipients of its 2021 grants. Each positively changed the trajectories of marginalized communities in Africa and the United States in 2020. Such momentum furthers the Foundation's mission to sustain the path out of poverty through healthcare and education for women and children. It also supports several of the UN Sustainable Development Goals, with no poverty being the number one goal.
"With innovative programs and determination, our partners are reducing socio-economic inequalities for some of the most vulnerable members of society," said Yma Gordon-Reid, executive director of the UNFCU Foundation. "We commend grantees pushing through pandemic challenges and look forward to more empowerment gains for women and youth this year."
"Access to education, and securing good health and well-being are enabling program-participants to lift themselves from poverty," said Pamela Agnone, chairperson of the UNFCU Foundation. "The resolve of our partners and the successful outcomes of their clients would not be possible without their extraordinary work. Dedicated educators, healthcare workers, and administrators have made these programs transformational."
"We are grateful for the generous, ongoing support of the UNFCU Foundation in partnership with The Francine A. LeFrak Foundation," said Christine Quinn, president & CEO of Win (Women in Need). "This funding over the past two years has allowed us to provide critical job training and computer skills to more than 100 mothers experiencing homelessness in New York City. Participation in the Income Building Program has helped women secure jobs and permanent homes for their families."
In addition to Win, the organizations and objectives of the projects supported by the UNFCU Foundation in 2021 are:
About UNFCU Foundation
UNFCU Foundation is a New York-based, non-profit corporation launched in 2015. It was established by the United Nations Federal Credit Union (UNFCU) with a mission to sustain the path out of poverty through healthcare and education for women and youth. To learn more, follow UNFCU Foundation's progress on YouTube, on Twitter at @UNFCUFoundation, and on Facebook at facebook.com/unfcufoundation.
Media Contact
Elisabeth Philippe, UNFCU Foundation, ephilippe@unfcu.com, Tel. +1 347‑686‑6776; Mobile +1 347‑510‑4036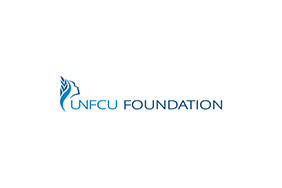 UNFCU Foundation
UNFCU Foundation
United Nations Federal Credit Union (UNFCU) launched the UNFCU Foundation in February 2015, with the purpose of funding projects that reduce poverty through education and healthcare, especially among women and children in developing countries, the Washington, DC-area, and New York City.
The UNFCU Foundation, a New York based 501(c)(3) organization, supports initiatives that:
Work to eradicate poverty and hunger
Empower women and youth by offering them opportunities for self-development and economic advancement
Promote well-being and provide access to healthcare for women and their families
Provide disaster relief
More from UNFCU Foundation