Published 01-19-21
Submitted by Cummins, Inc.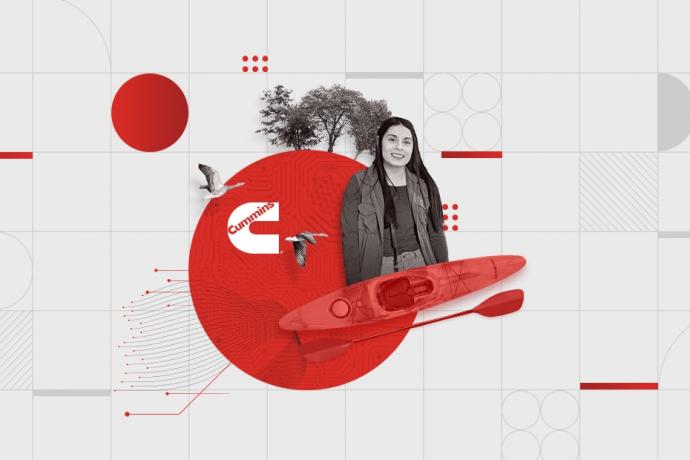 by Lauren Cole, Senior Digital Communications Specialist
Angelica Cortez Vega always knew she wanted to work in STEM (science, technology, engineering and math). She dreamed of being a math teacher, managing the business side of STEM or even becoming an astronaut.
"It turns out that there are actually height requirements to be an astronaut," Cortez Vega said. "That ruled out that career choice for me, so I began to explore other career options — all on Earth."
Earthly aspirations
Cortez Vega grew up in northeast Mexico near the U.S. border. She later attended the University of Texas at Rio Grande Valley where she graduated with a bachelor's degree in mechanical engineering. Cortez Vega became interested in physics during her time in college, and started her career in engineering at General Electric in Mexico before starting at Cummins Inc. after graduation.
As part of Cummins' rotational program for young professionals, Cortez Vega spent time working in Charleston, South Carolina; Rocky Mount, North Carolina; and Columbus, Indiana as a test engineer before transitioning to her current role as a field test engineer.
"The typical day in the office and in the field are very different," she said. "When I travel, we have a plan of action and are focused on executing it. In the office, we adjust to what the line is working on and meet needs in the moment. It's always changing and requires a lot of different adaptable skills."
Collaboration meets imagination
Cortez Vega and her team work on a number of different projects, including new processes for manufacturing and testing products. As electrified power requires a major shift from the engineering of internal combustion engines, the team works together to learn and problem solve. 
"In my role, you need a mix of people and engineering skills," Cortez Vega said. "It's not all about the engineering — you have to work with other people to get things done."
Cortez Vega has always enjoyed the personal aspect of connecting with coworkers and peers in her field. She first found Cummins through a Society of Hispanic Professional Engineers (SHPE) conference, where Cummins led several workshops that piqued her interest in the company.
"One of the things that impacted me was how diverse, dynamic and open the Cummins people were," Cortez Vega said. "They showed a passion for developing leaders and the culture for me just acted like a magnet." 
When Angelica Cortez Vega first came to Cummins, she wanted to experience a variety of technical projects while also developing the people skills needed to take on a leadership role in the future. "At some point, I would love to move into the executive level and work on the bigger-picture projects," she said.
Empowering Hispanic engineers across the country
In her personal time, Cortez Vega is actively involved in the community. She serves as the Corporate Relationship Chair for the Indiana chapter of the Society of Hispanic Professional Engineers. In this role, she works to showcase the value of hiring Hispanic engineers and their impact in the community. She helps sustain the chapter by recruiting sponsors to donate funds or time to the organization to keep supporting the development of Hispanic engineers.
Cummins supports involvement in Employee Resource Groups for every segment of its workforce. There are groups for Black employees, young professionals, LGBTQ employees and dozens more.
"The resource groups help a lot in terms of organizing and supporting us together," Cortez Vega said. "We have workshops to learn new things and the company is passionate about spreading awareness of important issues, and celebrating the milestones that are important to the diverse workforce. Whether it's Black History Month or Venezuelan Independence Day, Cummins acknowledges and supports our celebrations."
Cummins encourages self-reflection as a tool for personal and professional growth. Every six months, supervisors check in with employees to see how they're doing at work and in life, and develop plans for the future.
"With consistent check-ins, you have a lot of power to steer your career in the direction you want to take it," Cortez Vega said.
"Managers care about you as a person too. Personal development isn't just an option, it's an expectation."
Between career coaching, mentorship, workshops, training and structured feedback, Cummins is committed to strengthening all employees and supporting career development in every way. Employees are encouraged to identify the gaps in their skillset and improve those gaps until they become strengths.
"Cummins' values aren't just corporate lingo for marketing purposes," said Cortez Vega. "These values actually exist within everything the company does. You are given such a massive amount of resources to develop yourself. The possibilities are truly endless.
Interested in a Career at Cummins? Check out our Careers site. 
Want to hear more from our team? Find more employee stories here.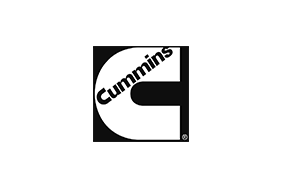 Cummins, Inc.
Cummins, Inc.
Cummins Inc., a global power leader, is a corporation of complementary business segments that design, manufacture, distribute and service a broad portfolio of power solutions. The company's products range from diesel, natural gas, electric and hybrid powertrains and powertrain-related components including filtration, aftertreatment, turbochargers, fuel systems, controls systems, air handling systems, automated transmissions, electric power generation systems, batteries, electrified power systems, hydrogen generation and fuel cell products. Headquartered in Columbus, Indiana (U.S.), since its founding in 1919, Cummins employs approximately 61,600 people committed to powering a more prosperous world through three global corporate responsibility priorities critical to healthy communities: education, environment and equality of opportunity.
More from Cummins, Inc.