Published 01-18-21
Submitted by Schneider Electric

Climate Action in 2021: The Year Of Breakthroughs?
Thu, Jan 28, 2021
10:00 AM - 11:00 AM EST
Climate action is as urgent as ever, while COVID-19 has shaken the world to its core. We have made little progress towards reducing emissions that cause global warming over the past few decades and the significant but temporary emission reductions due to the COVID-19 lockdown will not affect the trajectory we are on. It is estimated that we are well on our way to a globe that will be over 3 degrees Celsius hotter, which means irreversible and catastrophic damage to our planet and living.
But there are signs for hope in 2021 - not only when it comes to fighting the pandemic with available vaccines. We have the opportunity to recover stronger if we are capable of learning from the pandemic and if we have the courage to envision a future that uses our crisis-response capacities towards building a decarbonized future. Multi-billion funds dedicated to green recovery and accelerated climate action from corporations & investors fuel this optimism. 2021 is also the year of the next COP26 - but will it finally be the year of climate action breakthrough?
The question remains: How can companies get ahead? During this session, we'll discuss how companies have successfully taken leadership on climate action. Walk away with clear, actionable steps to help you speed up on your climate journey and build resilience within your organization. 
Brought to you by Perspectives Virtual.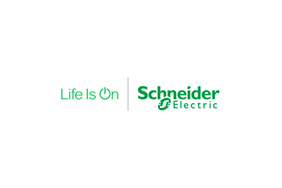 Schneider Electric
Schneider Electric
Schneider Electric is a European multinational company providing energy and automation digital solutions for efficiency and sustainability.
More from Schneider Electric