Published 01-01-21
Submitted by CNH Industrial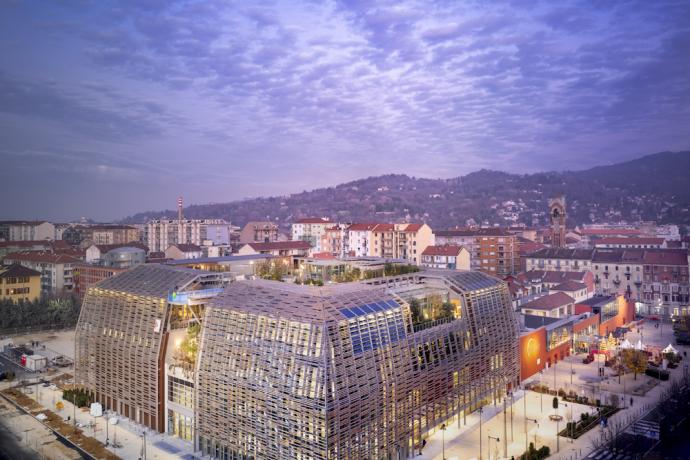 FPT Industrial partners with Green Pea – The world's first green retail park
Leading energy transition towards an increasingly sustainable transport model not only requires expertise and state-of-the-art technology, but also practical and accessible solutions that demonstrate that an environmentally conscious way of living and consuming is achievable in the present and not just a vision for the future.
These are the reasons that led FPT Industrial, the global powertrain brand of CNH Industrial N.V., to become a partner of Green Pea - the first Green Retail Park in the world – which was inuagrated on December 9th in Turin, Italy, next to the Eataly – the store dedicated to a high quality Italian eating experience – in the Lingotto area of the city.
Green Pea was born from an idea of Oscar Farinetti and is entirely built of recycled and recyclable materials, according to the philosophy of second life, as well as being completely dismantlable. The place is dedicated to the theme of "Respect" and to a new way of consuming, offering high-quality sustainable products and services on 15,000 sqm spread over five floors, mainly Made in Italy, but with low or no environmental impact. 66 shops, a museum, three restaurants, a swimming pool, a spa, and a Club dedicated to creative idleness are there for visitors to enjoy. In addition to its commercial aspect, Green Pea offers experiences, events, and all the services necessary and available to live Green.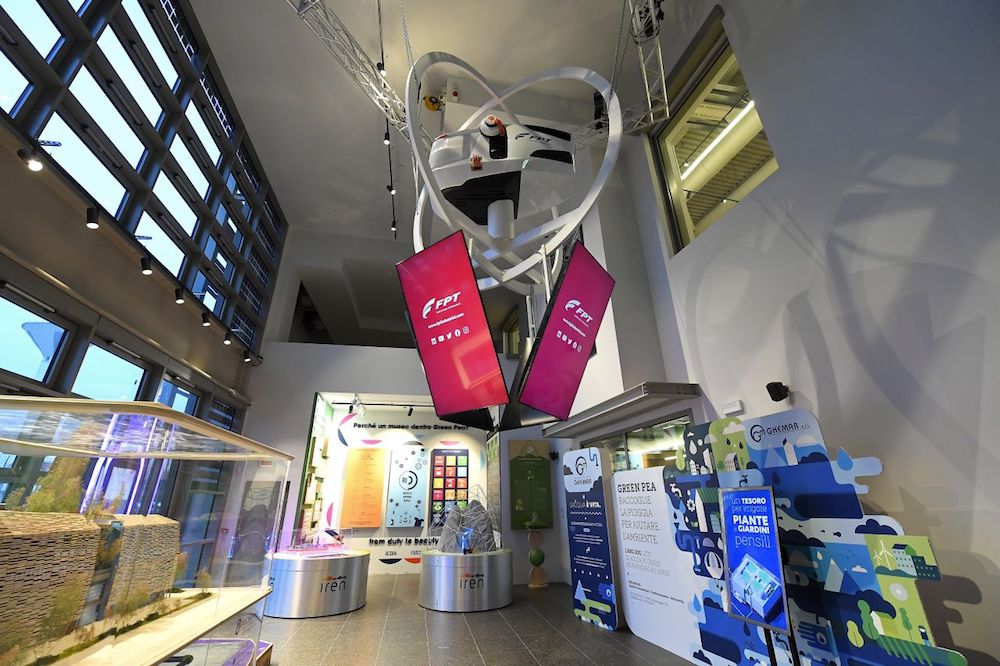 FPT Industrial has a large exhibition area inside the Green Pea Discovery Museum, which the brand has interpreted as an educational area where the public can be brought closer to the themes of technology, sustainable mobility, and the scenarios of a city of the future. The Cursor X - a concept of the engine of the future designed for Planet Earth - will be put on display, scenically suspended from the ceiling like a real art installation and surrounded by four screens that tell of its genesis, particularities, and uses.
The Cursor X is distinguished by four main features, effectively summarized as Multi-power, Modular, Multi-application, and Mindful. Multi-power because it can use any energy for any mission. It can be powered entirely by electric batteries, with a range of 200 km in urban deliveries. But it can also be a natural gas plug-in hybrid, with a range of 400 km, ideal for medium-range transport. Finally, with hydrogen cells, it can reach a range of 800 km for heavy load missions over long distances. Modular, because with a single-engine, the same size as an internal combustion engine, it allows for customized performances which are adapted to the needs of agriculture, transport, construction, marine and power-generation applications, and mobility in general. Multi-application, because it offers infinite possibilities, being able to power auxiliary systems, tools, and power sockets on any type of machine or industrial vehicle. And finally, Mindful, because it was designed to have self-learning skills and to deliver a significant amount of information. It can be equipped with processors and sensors that recognize anomalies, analyze wear and tear and foresee maintenance interventions. It is designed for Planet Earth because its intelligence is a fundamental resource for reducing consumption and cutting CO2 emissions to zero.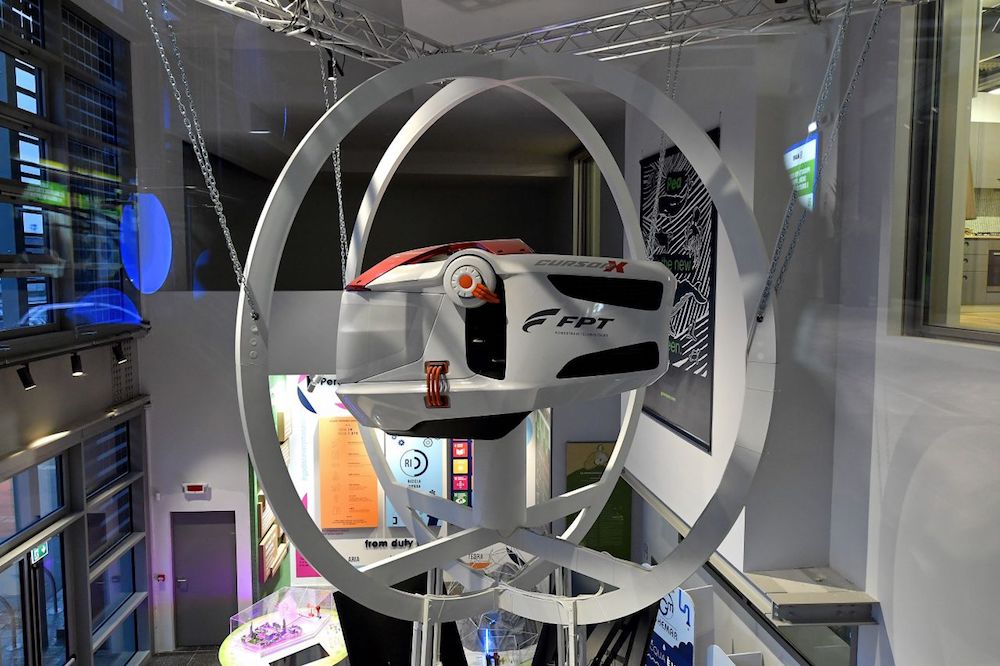 "Over the course of our history we have introduced technological innovations that have revolutionized and made the powertrain sector ever more sustainable," says Carlo Moroni, Head of Communication at FPT Industrial. "We have over 25 years of experience in natural gas engines, and we continue to constantly study new forms of alternative propulsion, concentrating as much as possible on the issue of emissions, such as hydrogen fuel cells, electrification projects, and hybrid systems. We have always had sustainability at heart, and we demonstrate this not only with the study of increasingly green propulsion solutions but also by guaranteeing the sustainability of our supply chain and the entire production process. As a brand, we are active in environmental sustainability projects such as ´Fishing for Plastic´, thanks to which we have collected more than three tons of plastic in the Adriatic Sea, or Urban Forestry, with which we have planted 1,000 trees in Turin to revive a city forest. FPT Industrial´s commitment to sustainability reflects CNH Industrial's identical focus on the matter - its leadership in the prestigious Dow Jones Sustainability Indices World and Europe was recently confirmed for the tenth consecutive time. The partnership with Green Pea is a further step on our path towards an increasingly complete and integrated sustainability-a sustainability capable of responding to the needs of the inhabitants of Planet Earth, without depleting its resources."
"Green Pea always has an eye turned to the best traditions of the past when we knew how to live in harmony with nature, but also to the future, because new technologies will increasingly help us respect the environment," adds Francesco Farinetti, CEO of Green Pea. "This is why we have chosen FPT Industrial to present the engine of the future in the Green Pea Discovery Museum. It is a true jewel of the powertrain sector, which aims to reduce fuel consumption and eliminate CO2 emissions. FPT Industrial has made sustainability an essential core value as well as a cornerstone of its entrepreneurial success, and here in this space we have come together to build something truly innovative and unique within Green Pea."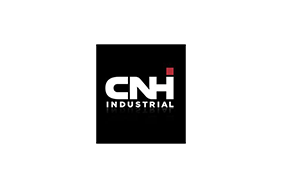 CNH Industrial
CNH Industrial
About CNH Industrial
CNH Industrial is a world-class equipment and services company that sustainably advances the noble work of agriculture and construction workers. The Company provides the strategic direction, R&D capabilities, and investments that enable the success of its five core Brands: Case IH, New Holland Agriculture and STEYR, supplying 360° agriculture applications from machines to implements and the digital technologies that enhance them; and CASE and New Holland Construction Equipment delivering a full lineup of construction products that make the industry more productive. Across a history spanning over two centuries, CNH Industrial has always been a pioneer in its sectors and continues to passionately innovate and drive customer efficiency and success. As a truly global company, CNH Industrial's 35,000+ employees form part of a diverse and inclusive workplace, focused on empowering customers to grow, and build, a better world.
Sustainability at CNH Industrial
CNH Industrial has a proactive approach to sustainability, which is in tune with global changes. We have set long-term targets to align with the United Nation's Sustainable Development Goals and we are driven to ensure that our footprint is sustainable, and one that leaves a positive and lasting impression. Furthermore, CNH Industrial is a recognized as a sustainability leader in its field, having maintained a top position in the Machinery and Electrical Equipment segment of the Dow Jones Sustainability Indices (DJSI), World and Europe, for eleven consecutive years, as well as being admitted to range of sustainability indices.
More from CNH Industrial