Published 12-28-20
Submitted by DOW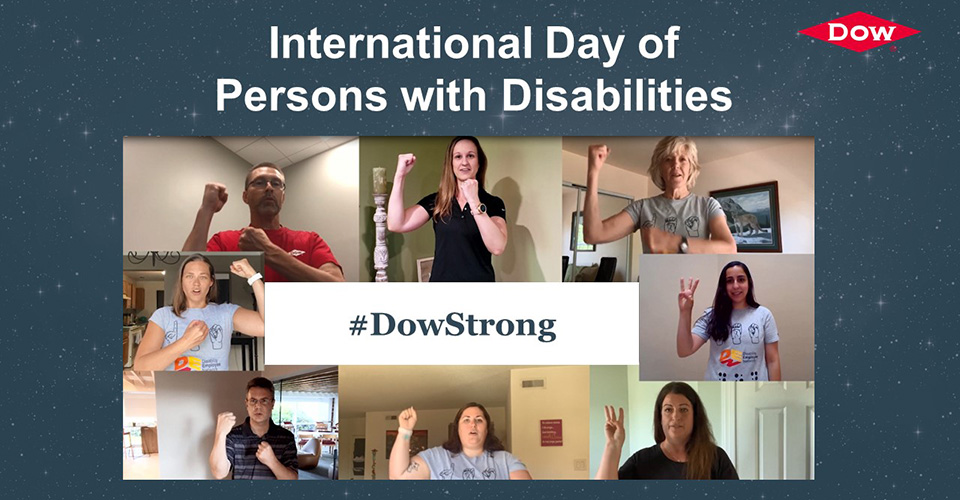 I am inspired by the creativity of those working to shape our new normal for people of all abilities.
One billion people worldwide are living with a disability. Although "people with disabilities" sometimes refers to a single population, it is actually a diverse group of people with a wide range of abilities. Disabilities can be visible or invisible, and two people with the same type of disability can even be affected in very different ways. We know people living with disabilities are a unique source of talent who can deliver substantial value to our company, our customers and our communities. When we choose to include, we create a culture where every individual can contribute their best.
We celebrate International Day of Persons with Disabilities (IDPD) annually on December 3 to promote the full and equal participation of persons with disabilities and to take action for inclusion in all aspects of society and development. This year's IDPD event theme, designated by the United Nations, is Building Back Better: Toward a Disability-Inclusive, Accessible and Sustainable Post COVID-19 World.
People with Disabilities are less likely to have access to health care, education and employment. The COVID-19 pandemic—and the subsequent shift in the way we live and work—has further exposed the extent of exclusion in our society and worsened these pre-existing inequalities.
Inclusive practices built the foundation for an agile response.
Dow has a long-standing commitment to inclusion and accessibility in the workplace. Before the COVID-19 pandemic, our teams were intentional about creating policies and practices in support of employees with disabilities. During the COVID-19 pandemic, our employees have been especially resilient to change and responsive to the needs of their colleagues.
In order to create an inclusive and accessible workplace for all employees, Dow has been committed to providing reasonable accommodations for employees with disabilities.
Dow's Disability Employee Network (DEN) has more than 4,500 participants and 30 chapters around the world, including people with disabilities, parents of a child with a disability, caregivers and allies. DEN provides a sense of internal and external community and belonging, comfort in the unknown, and definition and structure to the "what if".
DEN partnered with Human Resources, Information Technology and Health Services to ensure digital inclusivity and accommodations at pivotal points in the employee lifecycle, from onboarding to retirement.
Dow Information Technology has a dedicated global service team to drive digital accessibility both internally and externally.
Dow Corporate Facilities has developed guidelines for new and existing buildings and assets using universal design principles.
Colleagues helped each other through unprecedented change.
COVID-19 has brought significant challenges, but it has also created new opportunities and inspiration. This year, DEN elevated its global focus on mental health and wellbeing to support Team Dow at this critical time.
The team organized online sessions with trained mental health professionals who gave tips on how to maintain a healthy lifestyle during long periods of social isolation.
DEN participants also organized healthy living sessions with tips for eating healthy, working out and sticking to a productive routine while at home.
A local DEN chapter launched weekly American Sign Language (ASL) sessions virtually. Employees shared their skills and helped to educate colleagues around the world.
DEN participants who are caregivers embraced each other, built a community and shared resources for helping their families through this difficult time.
Together, we can build back better.
In a year of enduring change, I am encouraged by the care shown for our most vulnerable populations, the resiliency of people living with disabilities and the support for their families and caregivers. I am inspired by the creativity of those working to shape our new normal for people of all abilities. And I am committed to continue this progress post-pandemic.
It is my hope that we can use the lessons from this past year to build back better.
Mike Witt, Disability Employee Network Management Sponsor
On behalf of the Global DEN Steering Team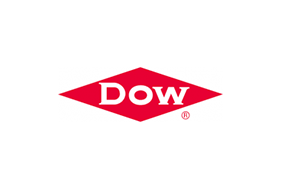 DOW
DOW
Dow (NYSE: DOW) combines global breadth; asset integration and scale; focused innovation and materials science expertise; leading business positions; and environmental, social and governance leadership to achieve profitable growth and help deliver a sustainable future. The Company's ambition is to become the most innovative, customer centric, inclusive and sustainable materials science company in the world. Dow's portfolio of plastics, industrial intermediates, coatings and silicones businesses delivers a broad range of differentiated, science-based products and solutions for its customers in high-growth market segments, such as packaging, infrastructure, mobility and consumer applications. Dow operates manufacturing sites in 31 countries and employs approximately 37,800 people. Dow delivered sales of approximately $57 billion in 2022. References to Dow or the Company mean Dow Inc. and its subsidiaries.  For more information, please visit www.dow.com or follow @DowNewsroom on Twitter.
More from DOW