Published 12-16-20
Submitted by UNFCU Foundation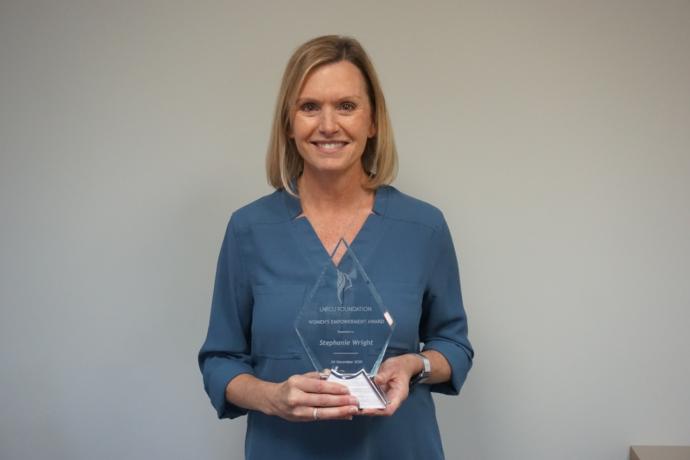 LONG ISLAND CITY, N.Y., December 16, 2020 /CSRwire/ – UNFCU Foundation announced that Stephanie Wright, co-founder of Together We Bake, is the recipient of its 2020 Women's Empowerment Award. Ms. Wright received the honor at the Foundation's recent virtual celebration, highlighting the achievements of UNFCU Foundation grantees. Recipients of this annual award are selected based on their impact to help women and youth develop a path out of poverty. Together We Bake provides job training to previously incarcerated, homeless or migrant women in the Washington, D.C. area.
"Under Stephanie's leadership, women leaving the prison system, unemployed, and experiencing homelessness have had their dignity restored through meaningful work," said Yma Gordon-Reid, the executive director of UNFCU Foundation. "This embraces our core values to leave no one behind and enable women to rise above their circumstances, despite challenges. We are thrilled to present Stephanie with this year's Women's Empowerment Award."
Ms. Wright, with a background in social work, directs strategic planning and program development, including the Empowerment and Life Skills curriculum at Together We Bake. This initiative focuses on hands-on baking experience, personal development, business administration, financial literacy, and networking. Graduates become equipped to land jobs in the service industry. UNFCU Foundation's grant provided training and support programs to 125 women in 2020. Throughout the COVID-19 pandemic, the Alexandria, Virginia-based non-profit has also proven a lifeline for its alumnae. Women have continued to receive mentoring and support through online programs, while they move towards self-sufficiency.
"I am truly honored to receive the UNFCU Foundation's Women's Empowerment Award," said Ms. Wright. "The opportunity to empower women inspires me every day. It is tremendously rewarding to see our Team Members' skills and confidence grow. I could not be prouder of the courageous women we serve."
"Providing women facing incredible odds with essential resources to lift themselves from poverty is at the center of our mission," said Pamela Agnone, the chairperson of the UNFCU Foundation. "We are proud to support organizations like Together We Bake that are empowering women and positively changing the trajectory of their lives."
In accepting her award, Ms. Wright joins past honorees:
About Together We Bake
Founded in 2012 by Stephanie Wright and Tricia Sabatini, Together We Bake is a job training program to help women within the Washington, D.C. metropolitan area in need. This includes women involved in the criminal justice system, facing long-term unemployment, and/or experiencing homelessness. Together We Bake's mission is to help women gain self-confidence, transferable workforce skills, and invaluable hands-on experience. This will allow them to find sustainable employment and become self-sufficient. Learn more about Together We Bake.
About UNFCU Foundation
UNFCU Foundation is a New York-based, non-profit corporation established by the United Nations Federal Credit Union (UNFCU) with a mission to sustain the path out of poverty through healthcare and education for women and children. Since its launch in 2015, the UNFCU Foundation has benefitted thousands of women and youth living in extreme poverty around the world. To learn more, visit www.unfcufoundation.org and follow UNFCU Foundation's progress on Twitter at @UNFCUFoundation and on Facebook at facebook.com/unfcufoundation.
# # #
Media contact: Elisabeth Philippe, ephilippe@unfcu.com, Tel. 347-686-6776, Mobile: 347-510-4036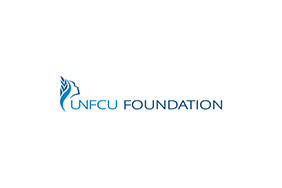 UNFCU Foundation
UNFCU Foundation
United Nations Federal Credit Union (UNFCU) launched the UNFCU Foundation in February 2015, with the purpose of funding projects that reduce poverty through education and healthcare, especially among women and children in developing countries, the Washington, DC-area, and New York City.
The UNFCU Foundation, a New York based 501(c)(3) organization, supports initiatives that:
Work to eradicate poverty and hunger
Empower women and youth by offering them opportunities for self-development and economic advancement
Promote well-being and provide access to healthcare for women and their families
Provide disaster relief
More from UNFCU Foundation